Media
Image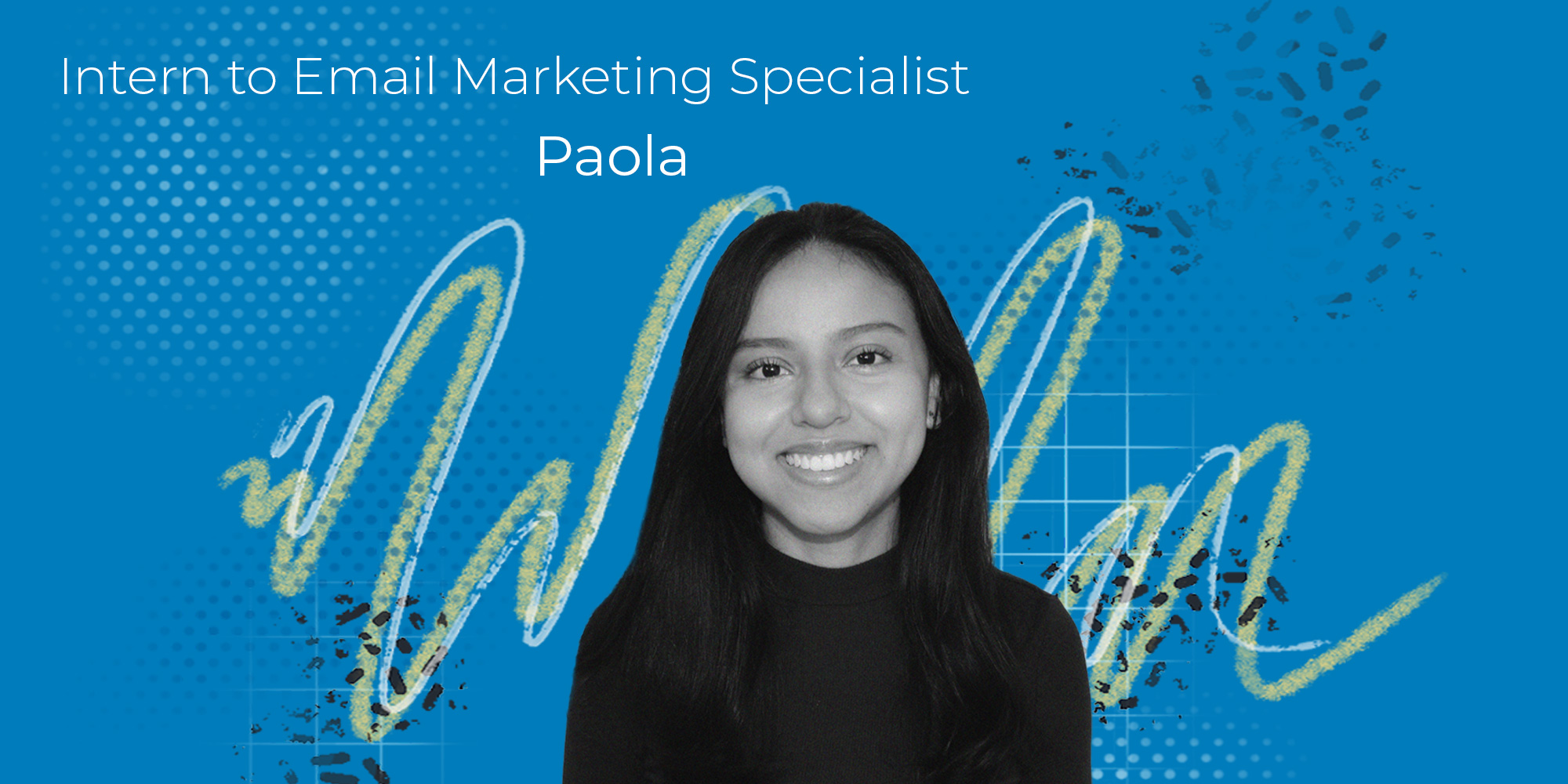 Text
At Fortra, Paola knows she can bring her true self to work every day. That's just one of the many nuggets she's learned during her journey that started with finding an internship posting online. Today, the email marketing specialist loves using her native Spanish at work and remembers the pivotal project where everything clicked.
How did you learn about the position at Fortra?
I saw a job posting for an internship in marketing at Fortra. It caught my attention because it was the field I went to school for, and they were also looking for a native Spanish language person.
What position did you start with, and what was your first week like?
I started as an intern for the marketing team in Latin America and South EMEA. My first week was packed with things to learn and amazing people to meet. While I am based in the U.S., I enjoyed working with the incredible marketing team members in Argentina and Spain. I just became a sponge and absorbed everything I needed to learn to succeed in my role and hopefully land a full-time job.
What type of tasks did you have to complete?
I started building emails for webinars. Additionally, I would assist on the backend of these webinars while they were happening, answering attendee questions and making sure the speakers had everything they needed. Then I'd build reports afterwards. I also would help with translating web pages into Spanish. It was pretty cool that I got to apply my native language at work.
What has your journey at Fortra been like?
My journey at Fortra has been incredible. Now I'm an email marketing specialist for the demand generation team. I've obtained so much knowledge and met amazing people who've taught me things that have helped me grow personally and professionally.
What are three things you've learned since your first day?
Collaboration goes a long way. As someone who tends to be very independent, I've learned two heads are definitely better than one.
Know how to adapt. Learning how to adapt to the way a team works is important so you can best help them. Adapting to changing circumstances is also important.
Learn as much as you can from everyone. I've always believed that everyone can give you a little bit of knowledge, from the intern all the way to the CEO.
What in the Fortra culture stood out to you as an intern and as you continue today?
Having this experience of being part of a helpful culture is unlike any other. I love being able to approach someone and ask about an idea, a project, or pretty much anything, and know they are willing to listen and help in any way they can. It allows you to bring your true self to work and not be afraid to ask questions.
What was your favorite project?
When I was an intern, I got to see how the emails I built were performing, and everything clicked. This became a steppingstone that allowed me to learn other concepts that I now use in my current role as an email marketing specialist.
What in the Fortra structure helped you get to where you are?
The goal-setting part of the structure alongside the opportunity for growth has helped me get where I am. Setting goals every quarter helps me think about what I really want to accomplish, and I know I have the opportunity and support to go for it.
Is there a memory you'd like to share from your internship or your current role?
The best memories I can make are from learning about other people's cultures, understanding what they like, what they don't like. It all just makes me want to go places.
Was there anything specific you did to stand out as an intern or as an employee?
Just showing interest and staying curious. I believe having a genuine interest in helping someone or making something better is important.
What does your day-to-day look like?
I live and breathe emails! I prioritize emails every week and build lists in the platform we use. I'm also in charge of scheduling them, notifying the teams where they've been sent, and looking at performance. Aside from that, I monitor the general Fortra inbox where the public can contact us about things like webinars, demos, and quotes. Then I send those emails to someone who can help.
What advice would you give a current intern looking to become an employee at Fortra?
As Steve Jobs said, "Stay hungry, stay foolish." Crave the opportunity to step outside your comfort zone.
How do you think your internship prepared you for your role as an email marketing specialist at Fortra?
It helped me acquire new skills and shape the ones I had. The culture at Fortra also gave me the confidence to question things and bring ideas to the table.