Media
Image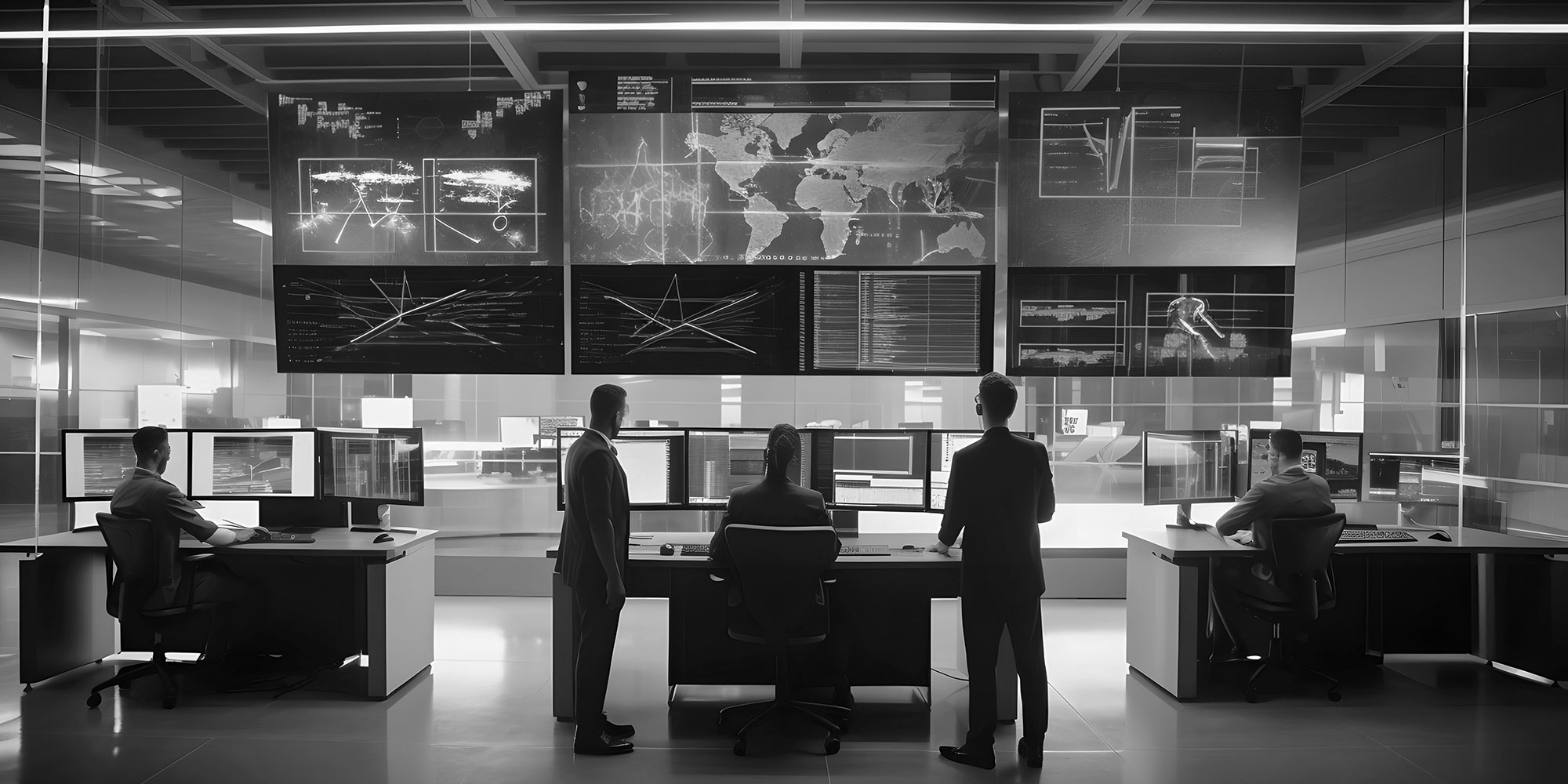 Text
Did you know that over half of security analysts will leave their current employer in two years or less? That's a startling statistic, giving context to ISC2 reports that there are over three million unfilled cybersecurity jobs globally. It's difficult to find skilled expertise, and genuine talent shortage is apparently only half the issue.
However, unburdening overwhelmed security operation centers (SOCs) with strategic automation can make it easier – and more attractive – for analysts to stay.
What Is a SOC?
An organization's security operations center (SOC) is responsible for the ongoing monitoring and management of threats across an organization. It is comprised of security analysts and tooling, and typically operates in-house. Most organizations are understaffed, and yet have to deal with a high volume of alerts and events.
Hiring more people isn't an immediately viable option in today's job market, and even with managed SOC options, it's helpful to make the job of SOC analysts as efficient and rewarding as possible. Otherwise, we might see more of the high SOC turnover rates we are seeing today.
The Great Analyst Exodus
There are a few reasons that analysts leave so quickly. One of them is compensation. Another is opportunities for growth, specifically in the form of learning new things and working on challenging projects that may not be in the daily docket of some stretched security teams.
And a third reason is burnout. Average companies, struggling under the load of exploding cybersecurity demands (especially since AI) have no choice but to push their talent to max capacity in order to get it all done. This results in the analysts constantly being in reactive mode, working long hours, triaging, investigating, and closing incidents which leaves no time for working on interesting and challenging projects.
Inevitably, and unsurprisingly, it's a recipe for employee turnover. But what is a mid-sized enterprise to do? While organizations may or may not be able to do much about compensation, they can definitely affect growth opportunities and burnout by modernizing their security operations and embracing automation.
What Is SOC Automation?
There are a million and one things to do within an organization's security operations center. Some are critical and must be done by humans. Others are equally critical but are routine in nature and can be done just as well by machines.
SOC Automation Basics
So, what is SOC automation? It is automating the processes, procedures, and plays involved in the normal operating tasks of a security operations center.
While this may sound obvious, it is revolutionary. We all came up in an era where we spun up scripts by hand, did our own threat hunting, and squinted at screens scouring logs for signs of malicious activity. Some companies still do.
But there is an easier way. By leveraging basic automation techniques, including artificial intelligence (AI) and machine learning (ML), teams can organize cyber playbooks for common offenses, build out dependable workflows, craft automated incident response plans, and get some of the time back that we've lost to an influx of threats, traffic, and busywork.
How to Automate a SOC
There are many places to implement automation. The process of ingesting data that needs to be analyzed should always be automated. Having the latest data allows the analytics engines to filter out noise. Many of the tools use a combination of AI and ML to improve the speed and accuracy to identify and prioritize incidents. The response can also include automated actions in the form playbooks executing sequential tasks at machine speed when certain conditions are triggered.
Benefits of SOC Automation
Here are some of the advantages of automation:
Cost Reduction

Most modern servers have a low operating cost, whereas operations staff can be up to 71% of the total spend.

Increased Productivity

Job scheduling software can perform routine tasks regularly, without any additional overhead.

High Availability

Automate save and recovery systems to ensure you're always online – or back in a flash.

Increased Reliability

Dynamic tasks can be handled quickly, accurately, and consistently without the liability of human error. Just make sure you configure properly the first time, and the rest is a plug-and-play.

Optimized Performance

Automation boosts scalability so your systems can operate at peak levels without always having to purchase new hardware or upgrade systems. Automation can also periodically perform analysis and updates so having top-of-the-line performance is only a scheduled task away.
When to Avoid Automation
It should be noted that not everything should or even can be automated and there should always be humans involved in the process. Start slow and figure out repetitive tasks and processes that can be automated without any unintended consequences. Finding opportunities to automate within security operations will not only help security analysts be more productive as they spend less time on mundane tasks and more time on things that are interesting and challenging. It will also allow the organization to scale and improve its security posture.
Retaining Cyber Talent
Automating the simple things is key to freeing up time so your most valuable assets (humans) can do what they came on board to do.
Baking automation into your overall security strategy is key to running the kind of well-oiled machine that SOCs want to work in. After all, environment is everything. By offloading mundane and repeatable tasks, top-tier talent will feel confident that their experience will be put to best use in the job. It encourages them to stretch their abilities and frees them to work on what matters most.
How Fortra Automates Cybersecurity Teams
The ultimate goal of any cybersecurity team is to help their businesses protect their revenue, customers, and brands from bad actors. When it comes to cybersecurity and mitigating threats, time is of the essence. The key to reducing response time and limit the impact of a cyber incident is to automate processes.
Fortra's robotic process automation (RPA) solution, Automate, offers scalable automation capabilities built for any organization's needs to streamline repetitive manual tasks and respond accurately to any developing threat.
How Automation Benefits a Busy Cybersecurity Team
If you want to take a closer look at robotic process automation and discover how Fortra's Automate can benefit your cybersecurity and broader organization, check out this case study.
READ THE CASE STUDY