Media
Image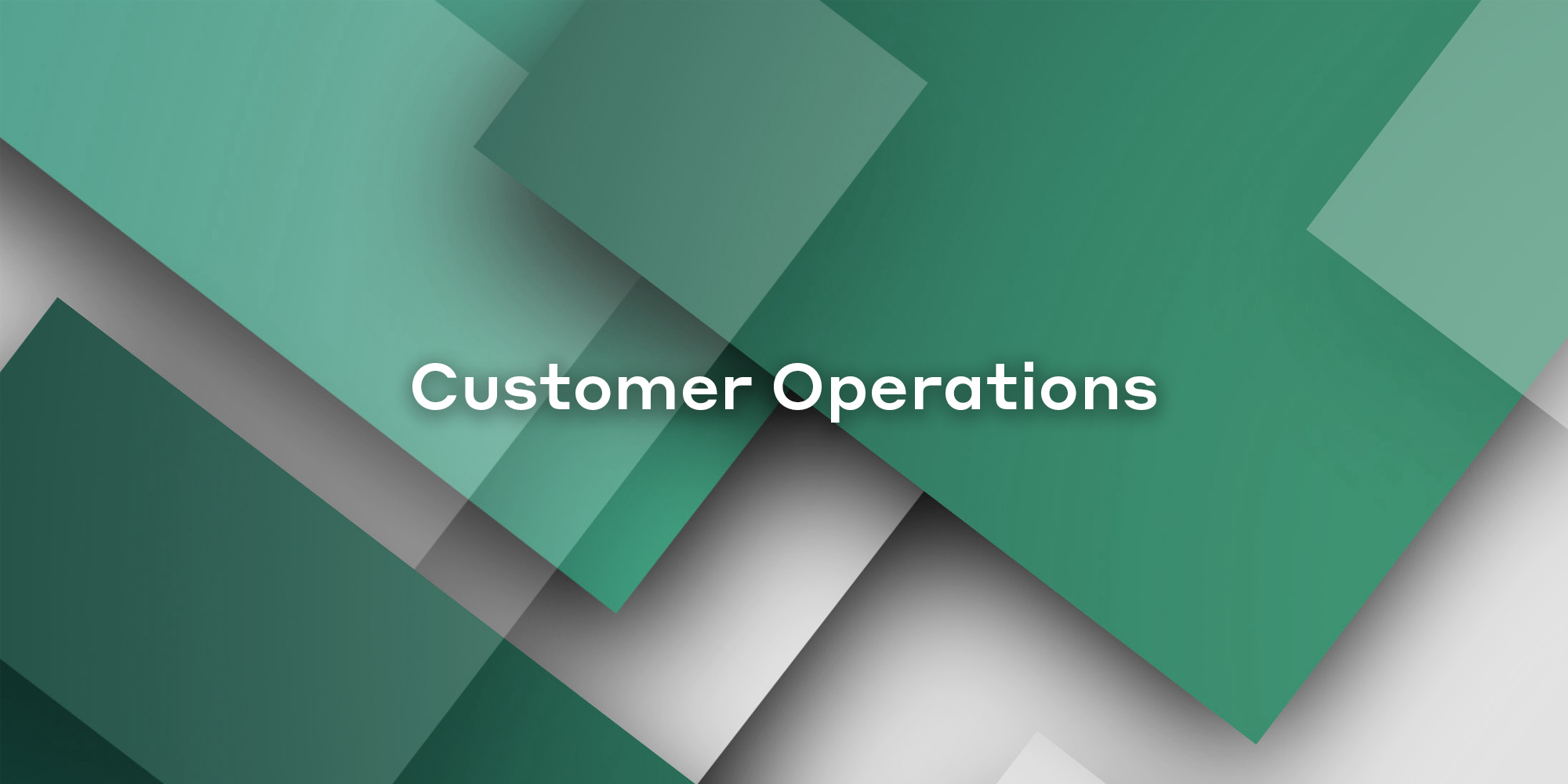 Text
Fortra is known throughout the industry as a people-first organization, and our Customer Operations team plays an important role in building positive, long-lasting customer relationships. In fact, these team members work closely with customers every day to facilitate requests related to renewals, invoicing, account updates, and licensing changes.
Job Description: Customer Operations
There are numerous roles within this team, but customer care is job number one for all of them. The team provides service to customers via telephone and email to ensure they can stay current with their renewal and provide a seamless invoicing and license key update experience. Customer Operations personnel also engage with Sales, Finance, and Product Management where necessary to facilitate a variety of customer inquiries.
Wondering What It's Like?
Here's what several members of our Customer Operations team had to say about their roles:
Mandy L.
Being an operations lead at Fortra gives me the opportunity to help improve and develop internal processes within our team, which has always been a passion of mine. My day-to-day is focused on project management, system enhancements, process improvements, documentation, and more. With a growing team of 100+, I'm able to partner with a variety of roles across products and systems. There's truly never a dull moment!  
Customer Operations does an amazing job of supporting career growth. We've established several different career paths for various roles/interests and continually evaluate these paths to support our ever-growing and evolving team. I marked six years with Fortra in November, and I've enjoyed multiple roles within Customer Operations during that time.  
With the transition to remote working, Customer Operations has gone above and beyond to keep our team connected. We have virtual coffee breaks once a week to catch up in a casual social setting, along with monthly "pod mash-ups" where a manager and their direct reports are paired with another team (a.k.a. "pod") to socialize and get to know each other in a smaller group. Outside of social activities, we've also established several committees that meet regularly as well as recurring meetings for new and existing managers to connect and offer support. 
Stephanie F.
As a security renewals specialist, my day-to-day consists of calculating renewal pricing and generating quotes, communicating with customers and customer success managers (CSMs), and connecting with internal personnel for approvals and the information required to enter a PO. 
To keep things fun, our department will have coffee breaks every week together. My favorite projects involve managing the intricacies of quoting customer renewals. In the future, I would like to learn more about how the role of the CSMs and strategic account managers (SAMs) impact the renewal process. 
My manager supports my career growth by giving me feedback on my work. I copy her on necessary correspondence so she can point me down the right path if needed. As I'm still new at the job, the opportunity for feedback is invaluable to me!
Carolina Z.
I started as a renewals specialist at Fortra this past August, so I'm still new to the company and the position. I'd heard of Fortra through a friend from a previous job. I'd just graduated with my master's in public health and wasn't sure what I wanted to do yet, so I took a chance and said yes to tech!
Fortra really interested me because throughout the interview process, and as I was learning more about the company and community, I felt like this was the most inclusive, diverse, and team-driven organization I'd ever encountered. How could I say no? Even though this isn't the career path I thought I'd be on, I love every minute of it. I wouldn't change it for the world.  
Renewals specialists are responsible for helping customers renew their relationship with our organization. We manage agreement renewals with existing customers and have a thorough knowledge of the process and pricing. We maintain customer relationships for assigned customer accounts and review their renewal information. Customer operations/renewals specialists help build life-long customer partnerships.  
My day-to-day is ever changing. I'm not only learning new things with our customers and accounts, but my team is always teaching me something new as well. Our months go in cycles. At the beginning there's a lot of exchange with customers as we send out invoices and quotes, make sure everything is good to go, and ask how we can help. Then, as the month goes on, it slows down, and we get ready for the next month while still making sure all questions are answered and projects are completed.
At the moment, my favorite project is working with Fortra's diversity, equity, and inclusion (DEI) community. I love that my knowledge of public and mental health can still be used every day. Everyone in this community is great to work with. 
Fortra is an amazing organization. It gives employees the opportunity not only to use skills and knowledge we know we have, but also to discover skills we didn't know we possessed. Being given the space to learn and change is definitely my favorite part of working at Fortra.  
Cheryl J.
My day-to-day as a customer operations specialist is busy, busy, busy! Within this role of dual responsibilities, there are constant customer inquiries to be vetted throughout the day. Ninety-eight percent of my day-to-day activities are actioned via email. A customer ops specialist processes new sales orders, license key activations, license change requests, and disaster recovery (DR) test key code requests.
The wealth of information Fortra provides to each employee regarding training and mentoring has afforded me the opportunity to learn as much as I desire. I learn new things every day and enjoy being challenged. In particular, I want to learn more about our products, project management, and compliance, which is my background. I have always worked in Customer Operations within the Services/Support organization as well, having been an ISO certified lead auditor. I've worked extensively in operations/compliance for most of my career.  
I have a great team of people I work with daily. Our department has weekly coffee breaks, which are so entertaining. We laugh so much—it's very fulfilling. I get a kick out of the conversations we have. We feel like we're all distant relatives! They allow me to be the best version of myself. I plan on being (becoming) just that as I grow with the company.