Threat Emulation Software for Adversary Simulations and Red Team Operations
Cobalt Strike is a threat emulation tool, ideal for mimicking an advanced, stealthy threat actor that's been embedded in an IT environment long-term. Cobalt Strike's post-exploitation agents and collaboration capabilities ensure effective Adversary Simulations and Red Team operations. Challenge Blue Teams and measure incident response with malleable C2, which allows network indicators to imitate different malware and social engineering processes to strengthen security operations for measuring your security program and incident response capabilities.
Image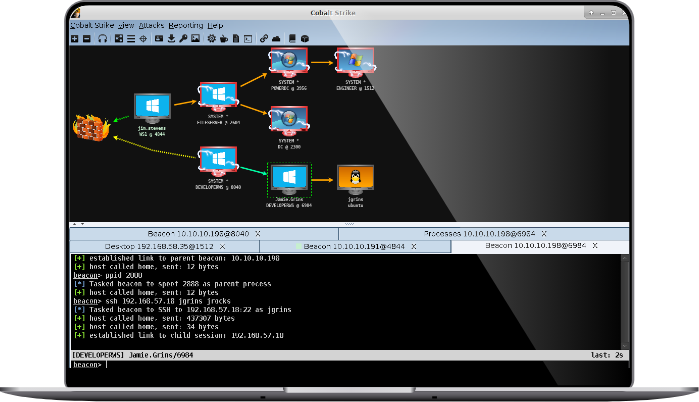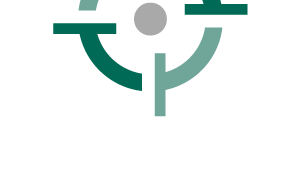 ADVANCED ADVERSARY SIMULATIONS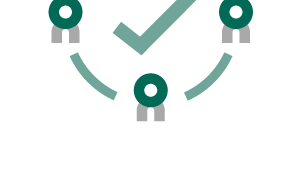 DYNAMIC RED TEAM ENGAGEMENT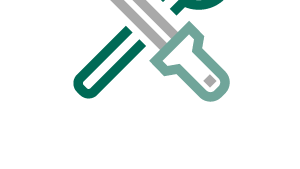 ALL IN A FLEXIBLE FRAMEWORK
Upfront Pricing
New Cobalt Strike licenses cost as low as $3,540 per user for a one-year license. To get more information about the purchase process, including the required vetting process, request a quote and one of our experts will reach out to answer any additional questions.
REQUEST A QUOTE
Bundle Cobalt Strike with Other Offensive Tools
---
Build out your offensive security portfolio by pairing Cobalt Strike with our other proactive solutions at a discounted rate.
In the Advanced Bundle, you can enjoy interoperability features like tunneling and session passing between Cobalt Strike and the basic, pro, or enterprise editions of our penetration testing solution, Core Impact. You'll be able to centralize your security, running multiple proactive security assessments such as vulnerability scan validation, advanced pen tests, and post-exploitation scenarios.
Build up your proactive security portfolio with the Elite Bundle, which adds Frontline Vulnerability Manager, a SaaS solution that uses proprietary scanning technology to perform comprehensive network security assessments. 
Further enhance your red team engagements with the Red Team Bundle, which pairs Cobalt Strike with Outflank Security Tooling (OST), a curated set of offensive security tools designed to bypass defensive measures and detection tools. OST seamlessly integrates with Cobalt Strike's framework through BOFs and reflective DLL loading techniques, enabling red teams to efficiently perform highly technical and difficult post-exploitation tasks. 
Explore our bundle page for more information.
EXPLORE BUNDLES
About Cobalt Strike
Raphael Mudge, founder of Cobalt Strike and thought leader within the cybersecurity world, launched the tool in 2012 in order to enable threat-representative security tests. Cobalt Strike was one of the first public Red Team command and control frameworks. In 2020, Fortra acquired Cobalt Strike to add to its Core Security portfolio. Today, Cobalt Strike is the go-to Red Team platform for many U.S. government, large business, and consulting organizations.
Learn more at www.cobaltstrike.com
Want to Learn More About Cobalt Strike?
Find out why Cobalt Strike is the go-to Red Team platform for cybersecurity professionals.
GET STARTED