Beneficial Features for All Users
I.T. developers, administrators, operators, analysts, DBAs, and end-users can all benefit from Surveyor/400's numerous functions and capabilities. 
I.T. Developers, Analysts and DBAs
Media
Image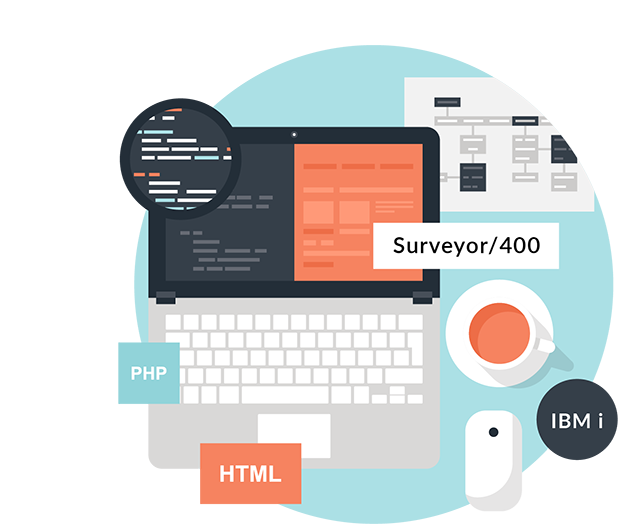 Text
If you perform development for the IBM i, you will discover that Surveyor/400 provides a wide variety of benefits to make your job easier. Listed below is just a sample of some of the work you can easily perform using Surveyor/400:
Explore your IBM i through a drill-down tree interface similar to Windows Explorer
View extensive details on any object through an intuitive multi-tabbed panel
Query, display and edit database records using Surveyor/400's graphical File Editor
Perform mass updates and deletes of database records that meet your filter criteria
Track database record changes with detailed audit logs
Display database relations between Physicals and their Logicals
Print or copy database file layouts into Excel
Enter, run and test SQL statements using Surveyor/400's comprehensive SQL editor
Create, modify, copy and test Stored Procedures
Reverse engineer database files into their corresponding DDS or DDL source code
Display and change data areas
Find objects and files using a wide variety of search criteria (generic name, dates, sizes, etc.)
Access objects quickly by keying in their object name through a "fast path" dialog
Organize related files into user-defined groups
Manage objects using the mouse or a command line (e.g. duplicate, move, delete, change, etc.)
Switch to different IBM i systems, LPAR partitions and IASPs with a couple clicks of the mouse
I.T. Administrators and Operators
Media
Image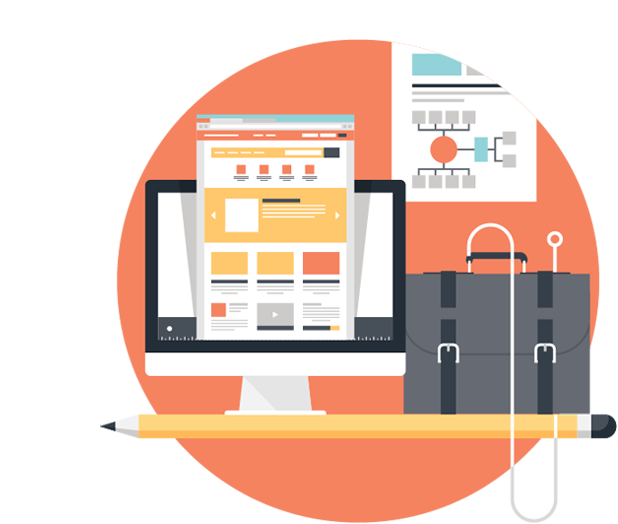 Text
Besides all of the capabilities listed above, you can use Surveyor/400 to perform numerous administrative functions on the IBM i. Surveyor/400 provides a point-and-click graphical interface that allows you to rapidly:
Duplicate objects between IBM i systems, LPARs and IASPs with a couple clicks of the mouse
Replicate DB2 data between systems using wizards for filtering records and mapping fields
Clean up disk space by finding and removing unused objects
Find and track large database files on the system
Verify that your libraries and objects are getting backed up
Create, download and upload Save file objects
Work with files and directories on the Integrated File System (IFS)
Import Excel documents and text files into database files (interactively or in batch)
Export database records into Excel documents and text files (interactively or in batch)
A command line interface has also been provided in Surveyor/400 to allow you to quickly prompt and execute most OS/400 commands.
IBM i End-Users
Media
Image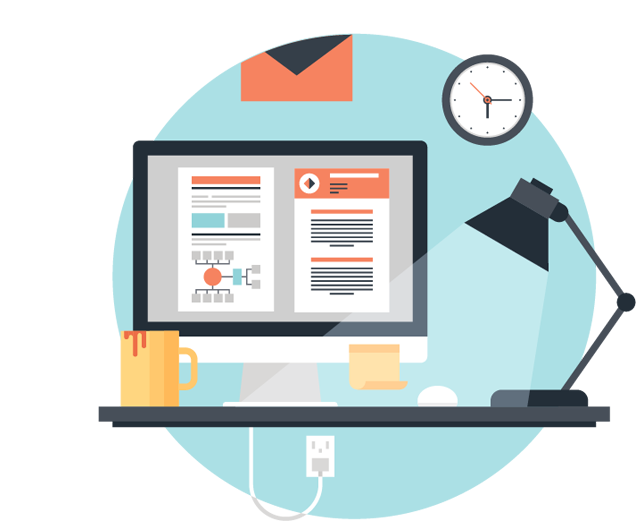 Text
Your users will love how easy it is to query, download and print IBM i information using Surveyor/400. In most cases, data can be accessed without ever touching the keyboard. Listed below is a sample of some of the Surveyor/400 capabilities you can make available for your users.
Query and sort data using built-in graphical wizards
Browse data through an intuitive spreadsheet-like interface
Graphically design custom reports that can be executed, saved and reused
Download data into Excel documents and text files
View and convert spooled files into PDF or text files
Perform 5250 emulation using Surveyor/400's built-in emulator (Client Access is not required)
If your company is still using IBM's Query/400, then you should definitely look at the more flexible report writer provided in Surveyor/400. Less than 60 minutes is required to become proficient with the product.
Data Export
Media
Image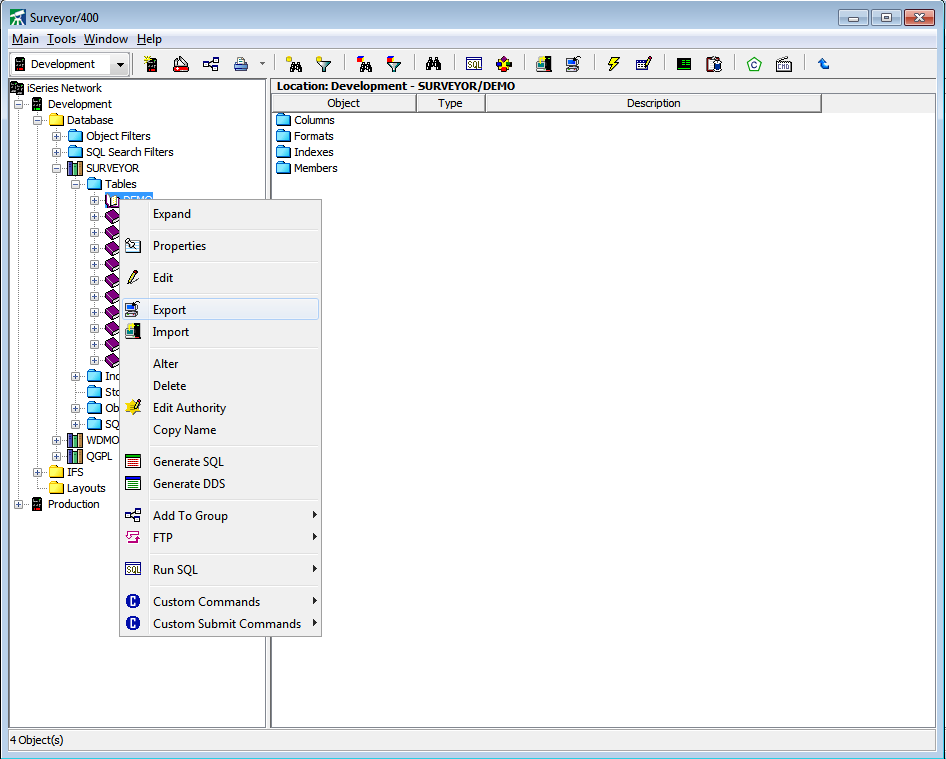 Text
Reduce the time it takes to find and download your data to Excel, CSV, and fixed-width files with the Data Export option in Surveyor/400.
Export DB2/400 file data to PC compatible files using just your mouse. Several popular PC file formats are supported, so finding the right file and downloading its data has never been easier.
Quick Details:
Restrict Data Export access by User ID
Select and export files from the visual tree, file search, fast path, file groups, or file editor screen
Work with physical and logical files
Optionally include column headings in the first row
View the number of records exported with a progress bar
Save and manually retrieve or execute export specifications automatically using a CL program or IBM i Scheduler
Data Import Wizard
Media
Image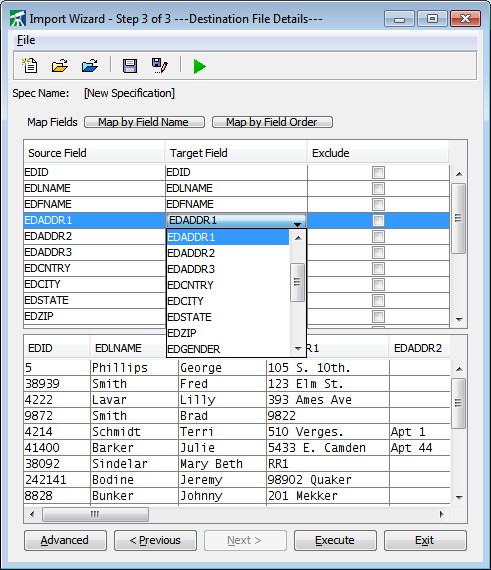 Text
Quickly import PC compatible files into DB2/400 files. Hassle free; no commands necessary.
Excel, CSV, and fixed-width files are supported, and data can be mapped to existing database fields. A FDF file isn't required to be created before you import data.
Quick Details:
Restrict Data Import access by User ID
Specify the type of delimiter (ie. comma, tab, etc.) for CSV files
Specify the from/to positions of data elements for fixed-width files
Import existing files or create new files using the Data Import wizard
Create a new member, replace a member, or append to a member
View the number of records imported with a progress bar
Keep track of import errors with log files
Save and manually retrieve or execute import specifications automatically using a CL program or IBM i Scheduler
File Editor
Media
Image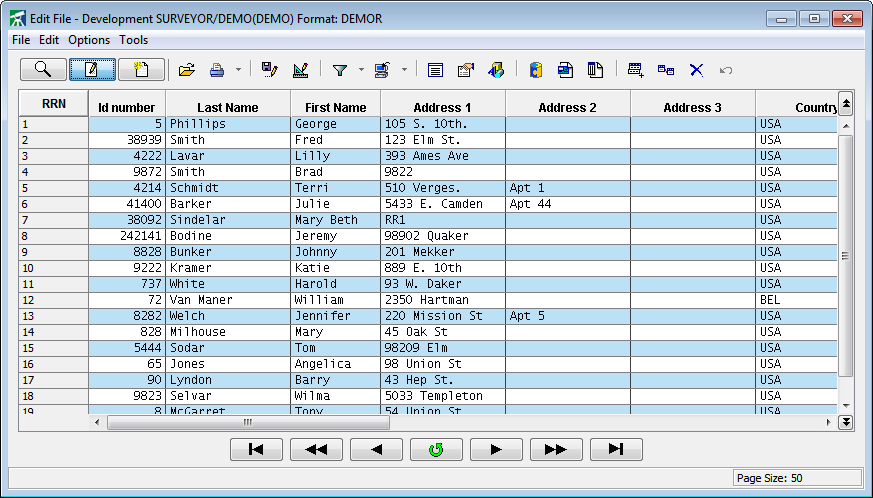 Text
Use the file editor to access and edit data in DB2/400 files using a spreadsheet-like interface. You can quickly position to a specific record by key or RRN or build a filter to easily find the records you need to view and/or modify.
Columns can be resized, protected, hidden, or moved for your personal needs. You can save these personalized file layouts to be used again.
Quick Details:
Restrict access by User ID or grant "view-only" rights
Allow user access only to libraries approved by the Surveyor/400 Administrator
Select files from the visual tree, file search, file groups, or fast path screen
View, add, update, and delete records in a file
Work with keyed and non-keyed physical files, logicals, join logicals, and DDM files
Resize, move, hide, or protect fields to create custom file layouts
Transfer data between PC documents using cut, copy, and paste functions
Automatically validate date, time, and timestamp fields
Turn on audit logging to track all data changes made to a file in Surveyor/400
SQL Wizard
Media
Image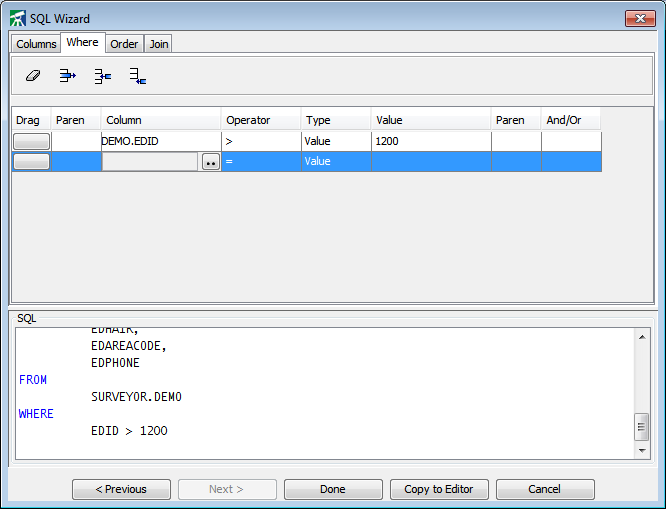 Text
Create SELECT statements in Surveyor/400 without knowing SQL syntax. Use this handy tool to quickly create the statements you need through a simple-to-use wizard.
Quick Details:
Launch the wizard from within Surveyor/400's SQL Editor
Select one or more files and fields
Optionally override the column headings
Run the statement immediately or save it for later execution
Other Features
Text
Surveyor/400 comes with a rich feature set. To learn about the ones listed below, request a demo.
| | | | |
| --- | --- | --- | --- |
| Command Editor | Visual Tree | Configuration | Library Lists |
| Fast Path | Spooled File Manager | File Layouts | SQL Editor |
| DDS Generator | Create View | FTP | Integrated File System |
| SQL Generator | Library Properties | Create Library | Object Search |
| Object Properties | File Properties | File Groups | Table Maintenance |
| File Search | Schedule Transfers | 5250 Emulation | Object Filter |
| Create Procedure | Create Function | SQL Search |   |
Get Started
Find out how Surveyor/400 can help you maximize the value of your IBM i. Start your free trial today.
FREE TRIAL