There is nothing like waking up to find the latest news delivered right to your doorstep, waiting for you on the printer, or sent to you electronically. For years, our customers have started their days reading the Good Morning report from Robot Schedule. But this report is more than just a good way to start your day. It's full of advantageous parameters and can be used for your other Robot tools, too!
Typically run once per day, Good Morning reports often summarize data from the previous day or for overnight processing, but they can be run for longer time periods. So, what news is waiting in your Good Morning report? Let's read past the headlines and look deeper at the reports for Robot Schedule and Robot Console.
SPORTS: Job History Box Scores
The Robot Schedule Good Morning report summarizes your job completion history for a specific date and time range. It also lists those jobs that have terminated in a second report. This is considered a "job history" report and can be found under that branch in the Robot Schedule GUI application. The parameters are straightforward but please note the options for reporting on jobs that run outside their normal runtime by a percentage deviation based on average run time. This could identify jobs that, even though they did not fail, may not have had a complete data set to work with or had some kind of performance issue. Figure 1 shows the available parameters and Figure 2 shows the first page (summary) of the reports generated.
Image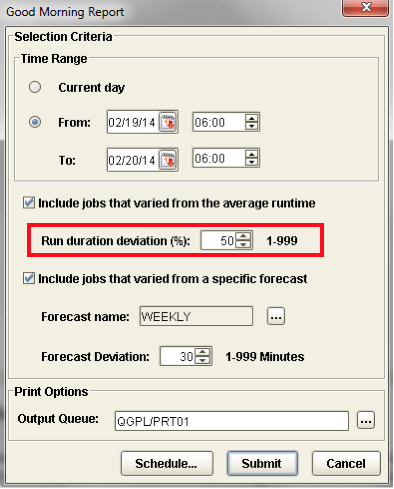 Figure 1: Robot Schedule Good Morning report parameters
Image

Figure 2: Robot Schedule Good Morning report summary list
The Robot Schedule Good Morning report can be automated very easily by scheduling the RBTGM command from the ROBOTLIB library. To take full advantage of the automation features of Robot, use reserved command variables to automate the date range. For example, see the RBTGM command in Figure 3 with variables automating the date range and the dates resolved showing the 24-hour interval.
Image

Figure 3: RBTGM command in a Robot Schedule job
OPINION: Letters to the Editor
The Good Morning report in Robot Console shows you the results of your message automation for the number of days specified. For example, on the report in Figure 4 there might be some opportunity for automating the 10 inquiry messages with a Robot Console message set, but look at how many informational messages were suppressed from the operator view—18,977! 
Image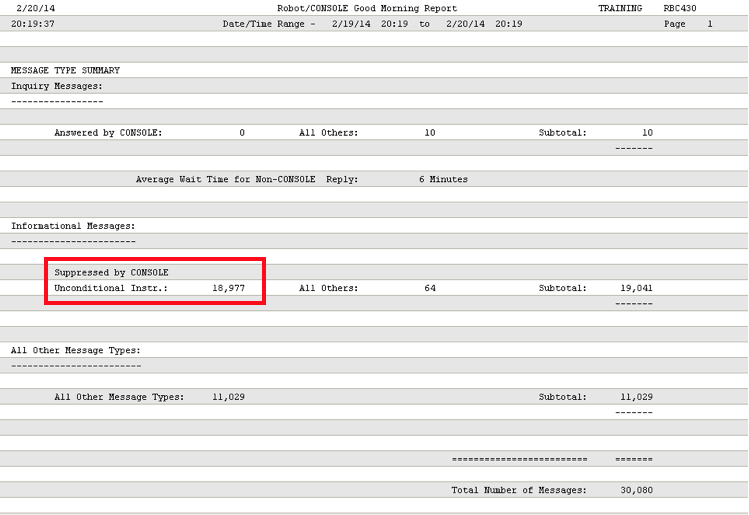 Figure 4: The Good Morning report in Robot Console
VARIETY: Activities around Your System
Depending on the product, Robot summarizes significant aspects of automation and processing from areas around your IBM i, including:
Skybot, our exclusive multi-platform scheduler for Linux, UNIX, and Windows also has a Good Morning report that mimics the output from Robot.
Now that you've learned a little bit more about Robot's Good Morning report options, take a few minutes to run the report from your GUI or green screen. Make it a habit to review the Good Morning report during your morning coffee break. Have a great day, everybody!