PRODUCT SUMMARY
BRMS Monitoring and Management, Simplified
Text
Backup, Recovery, and Media Services (BRMS) is a critical component of your operations. BRMS helps you manage backups and restore accurate information when a recovery is necessary.
Now you can consolidate and monitor data from all your BRMS environments on a dashboard in Insite Analytics. Instantly see failed backups, objects not saved, and expired media. Then, drill down into the details to further investigate. You can also create your own dashboards to monitor all BRMS backups or just specific systems.
Monitor Your BRMS Environments from a Single Dashboard
Aggregate backup tape operations data into a single dashboard, so you no longer have to monitor systems individually. Insite Analytics provides a unified view that saves you time hunting for issues system by system.
Image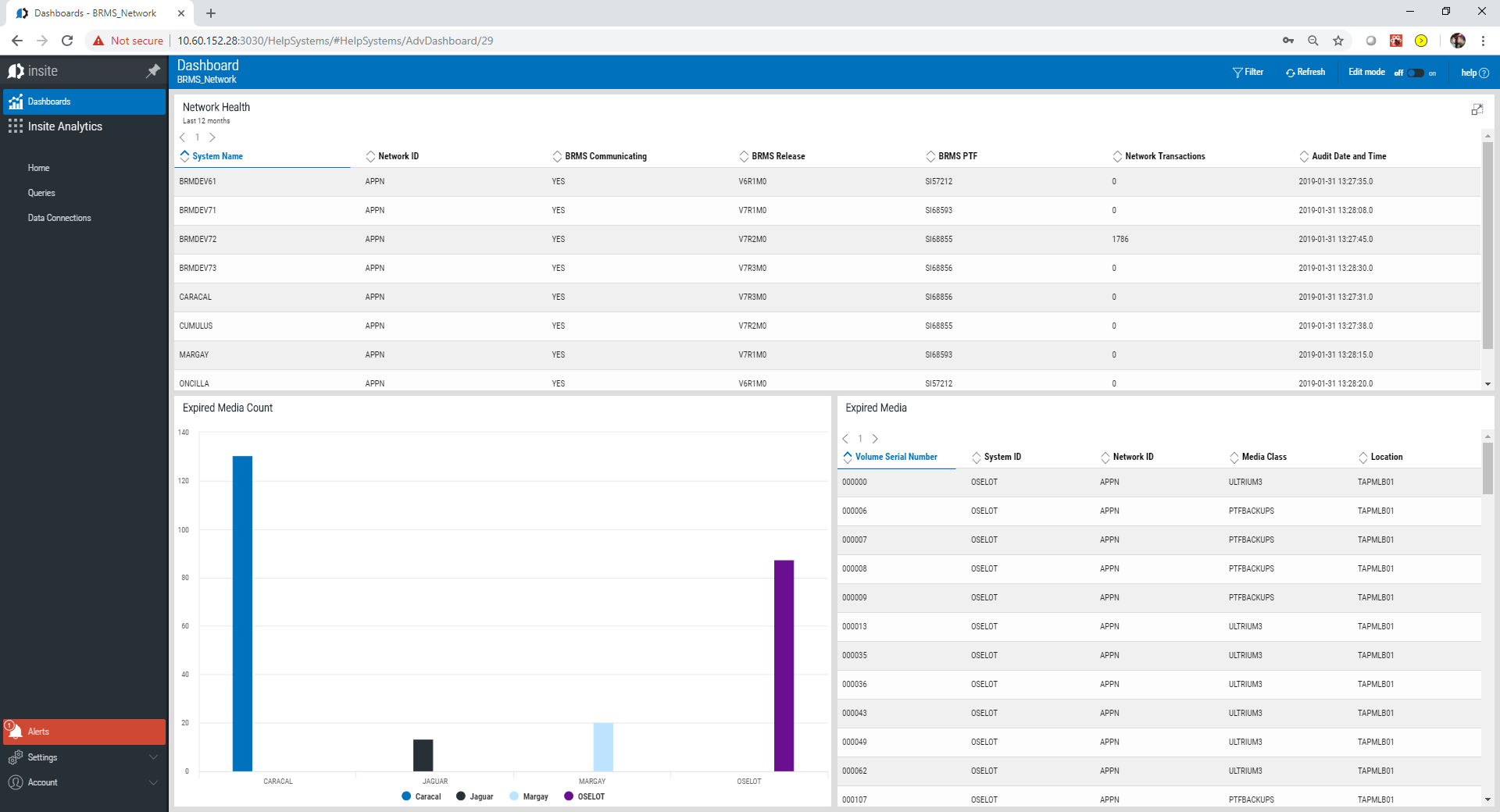 Identify Backup Issues in Real Time
See alerts when a backup process has failed and where that failure is happening. Insite Analytics lets you know which tapes need to be pulled and which can remain in place in real time.
Image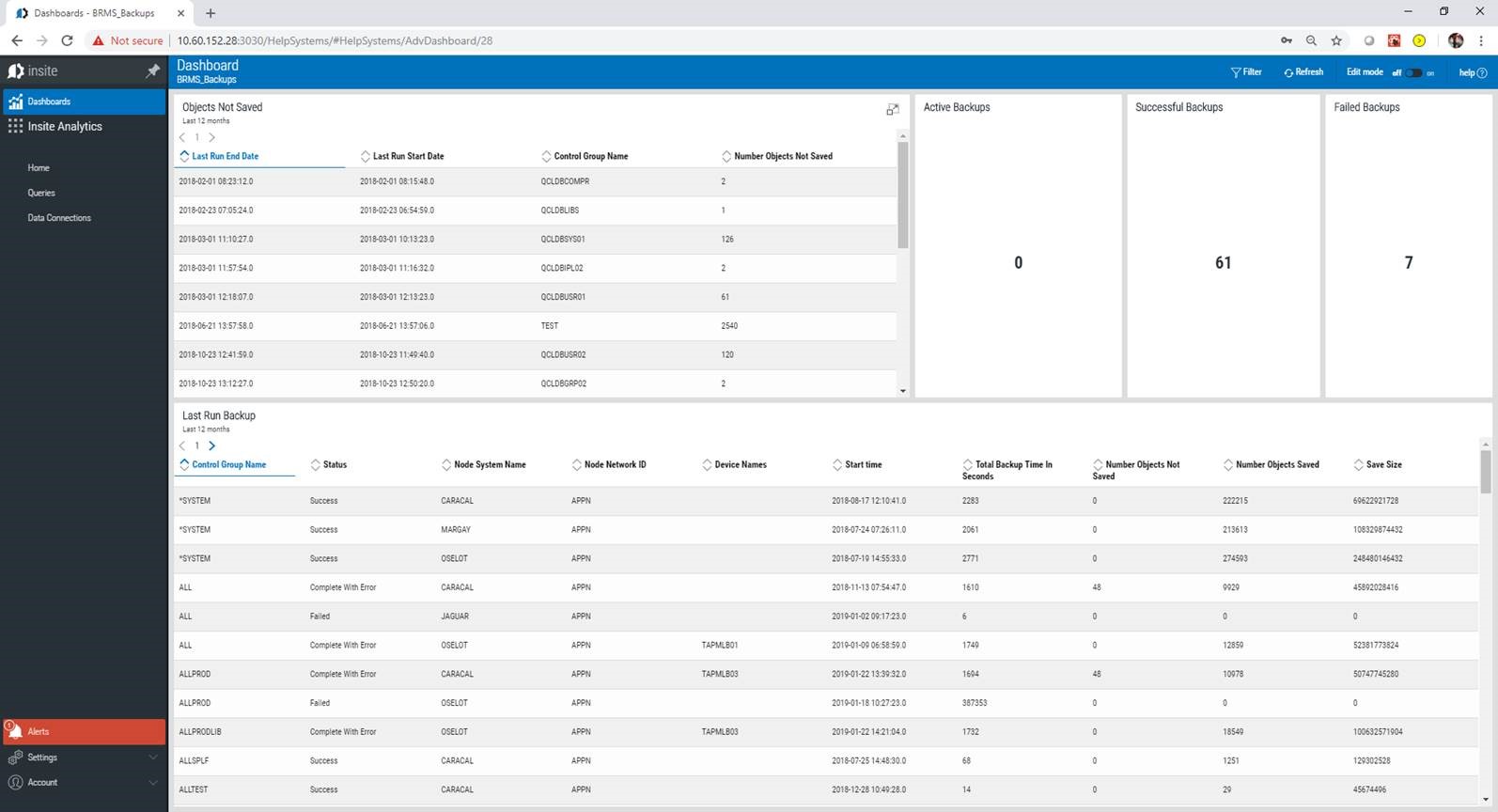 Drill Down, Investigate, and Resolve Issues Fast
Dramatically reduce the amount of time you need to identify and diagnose backup process issues. Insite Analytics lets you drill down into failed backups, objects not saved, and expired media, so you can resolve issues fast.
Get Started
See for yourself how Insite Analytics can help you analyze your data visually faster and more simply from start to finish. Schedule a live, personalized demo with our experts today.