PRODUCT SUMMARY
Text
VCM allows you to get insight into your hybrid IT infrastructure, eliminate wasted spend, and prevent problems before they occur. The software simplifies and automates data access, analysis, and reporting, making it easy for any organization to ensure that infrastructure resources meet business needs without overspending.
Single View of Performance Across Hybrid IT Environments
Collect and analyze real-time and historical performance data. Use the data you already have, regardless of the data sources or performance tools used to collect it. Or utilize VCM data collection to gather the most comprehensive, accurate, and up-to-date measurements possible, as granular as one second collection for the most demanding IT environments.
Minimize Risk and Costs
Find out which systems need attention right now—and understand which systems are at risk of performance issues in the future. VCM automatically identifies services and systems that are at risk for poor performance in the future. By understanding the severity of unhealthy services and systems, you can take appropriate action to avoid costly outages.
Image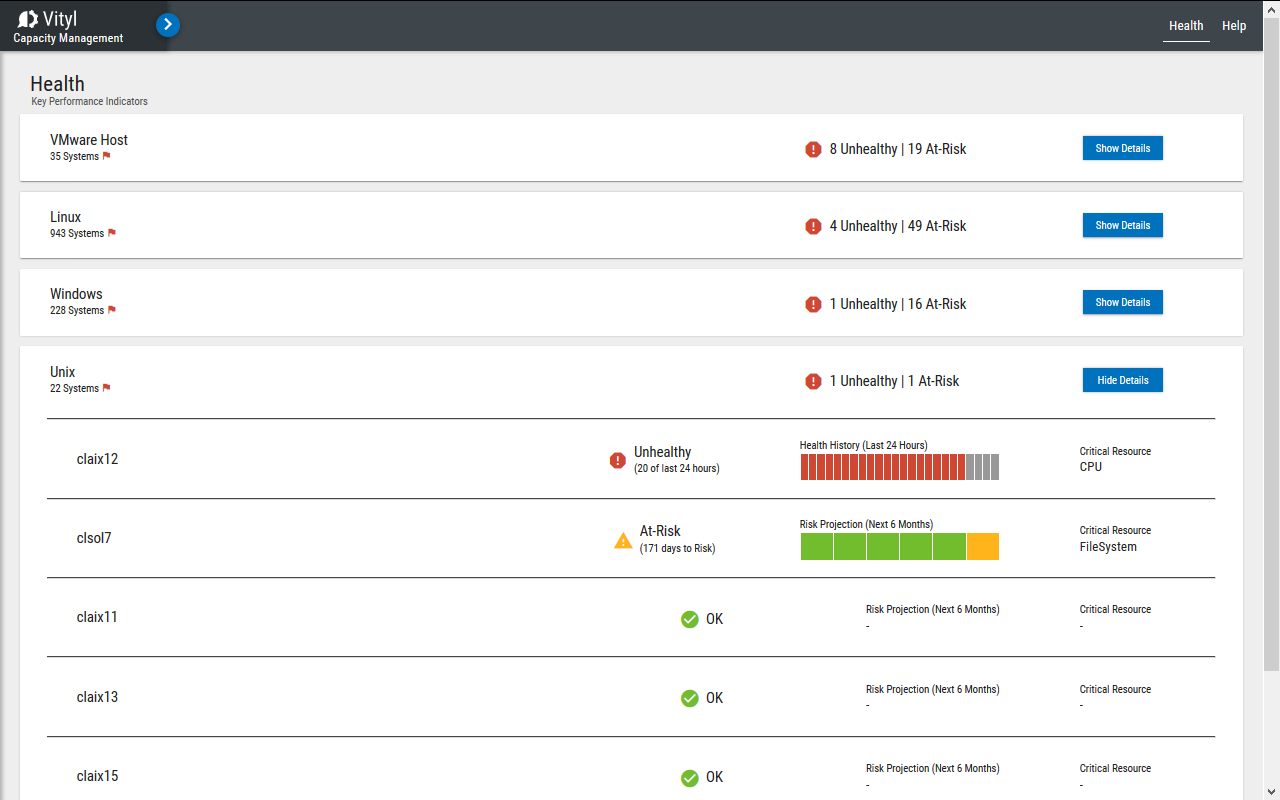 Identify Unutilized and Underutilized Resources
Analyze hundreds to thousands of systems to find candidates for consolidation or reclamation, whether on-premises or in the cloud.
Image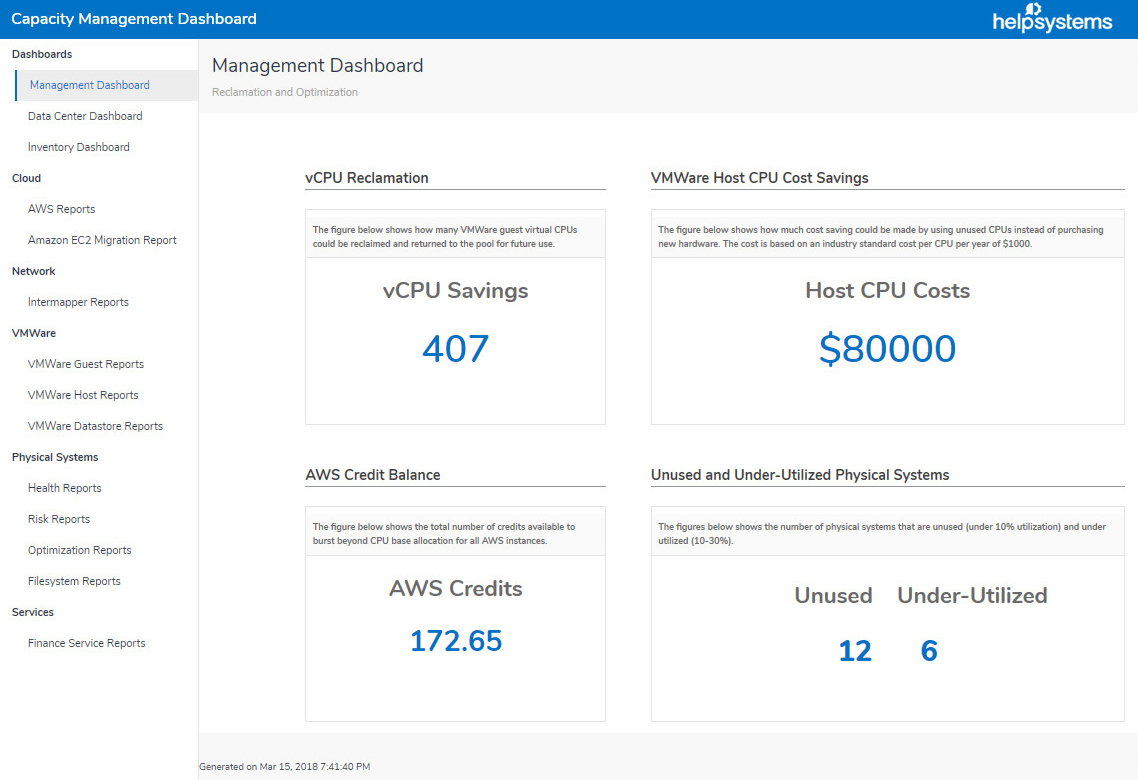 Report Service Performance in Business Terms
Analyze data integrated across business units and technology silos, translating IT metrics into business-relevant terms, such as cost per business application and transaction. Connect to any data source and get the insight you need (without asking IT staff).
Plan for Cloud
VCM provides end-to-end visibility for hybrid IT and assists in the migration and deployment of workloads, whether physical, virtual, cloud-based, or container instances. Once in the cloud, you can monitor and optimize resource usage and charges. Deliver the right capacity at the lowest possible cost and know when and how to scale up or scale back.