Image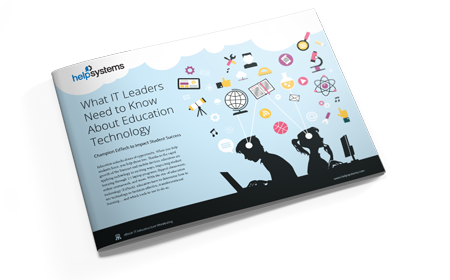 How IT Professionals Can Champion EdTech to Impact Student Success
Technology in education is rising, and the possibilities to enhance student learning with digital tools are endless. How can IT professionals get the budget and buy-in you need to implement new EdTech initiatives, all while maintaining a healthy network that can grow and scale to support whatever new technology you introduce?
In this eBook, you'll find information and inspiration to help you be the EdTech champion your school needs, including:
What you need to know about EdTech
Common challenges with implementing new digital tools
IT spotlights on schools that are making strides in EdTech
Fill out the form to download the eBook.