How to Automate File Transfers
Do you have to send batches of files at a time, or have recurring tasks every month, week, or day? You can use a file transfer automation solution to simplify and streamline your process.
Uses for File Transfer Automation
Schedule file sending, retrieving, and data delivery
Create triggers to send or retrieve data as specified events occur
Monitor and control file movements
Manage recurring data transfers
Who Uses File Transfer Automation and Why?
Text
All businesses exchange data internally, between users, and to trading partners. Businesses that regularly share and send files, especially large ones, frequently opt for file transfer automation software as a solution.
Automating your file transfer workflow allows you to streamline your processes from end-to-end, saving time, improving data security, and avoiding the potential for human error in manual, repetitive tasks. Many file transfer automation solutions make use of robust encryption, tracking features, and success and failure notifications, so you know your data is secure in transit and whether it has successfully arrived at its destination.
File transfer automation software is frequently shown to reduce the time administrators spend on large file transfers for the enterprise.
File Transfer Automation for Enterprises
Businesses automate their file transfers for a variety of reasons, including reduced costs, increase productivity, high availability, reliability, and risk reduction. File transfer automation helps organizations make processes more efficient. With file transfer automation, organizations can:
Increase the production schedule of batch file transfers
Control automated file transfers and file processing for various systems remotely
Schedule when files are sent or retrieved between systems, including internally, externally, between applications, and the cloud
Manage recurring file transfers
Choosing the Right File Transfer Automation Solution
Text
Ensure any file transfer automation solution you evaluate accomplishes the automation tasks you need. Other features to consider include:
Unlimited file size transfers and volume capacities
Built-in schedulers
Functionality for batch file automation
Secure email capabilities
Auto-resume
Audit logs and reporting
Speed of file transfers
Media
Image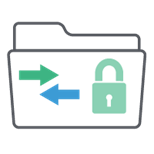 Text
Using GoAnywhere MFT for File Transfer Automation
GoAnywhere MFT is a secure FTP automation software alternative that lets users quickly automate file transfers and schedule projects to run using its built-in scheduler or your existing scheduler software. Users can also set projects to execute when file monitors detect any new, modified, or deleted files in targeted folders.
More About File Transfer Automation from Fortra
File transfer automation can simplify and streamline your day-to-day processes. Discover how GoAnywhere and Fortra can make your file transfers more efficient.