Media
Image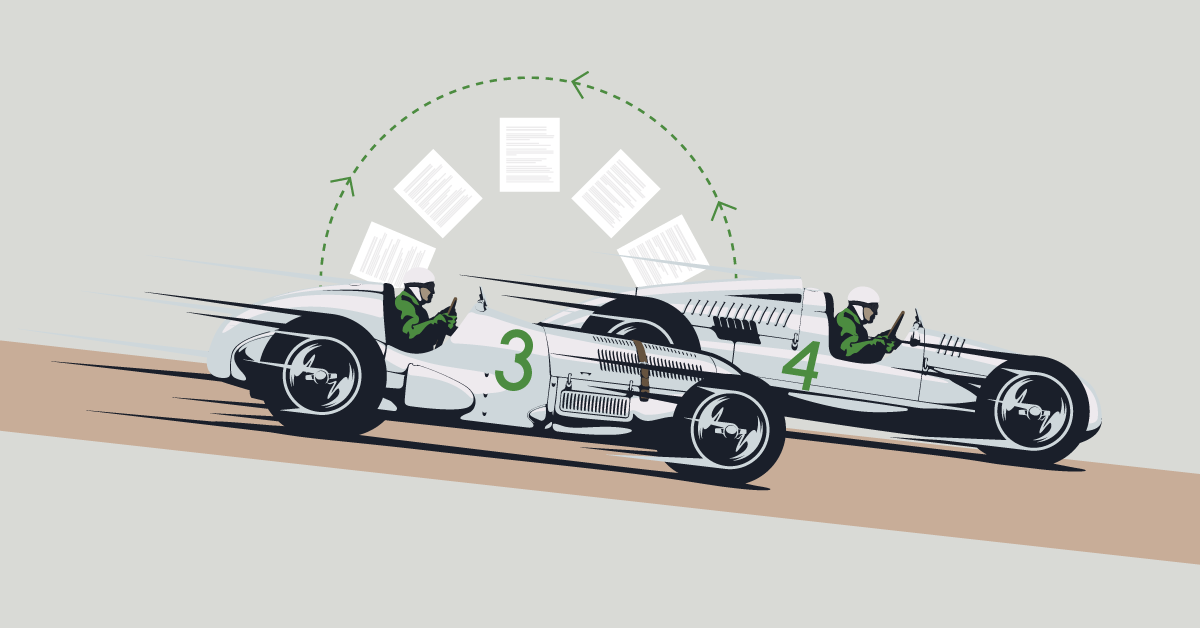 Text
Is Your File Transfer Process Running Smoothly?
Without the right secure file transfer solution in place, transferring files can sometimes feel like being behind the wheel of an outdated clunker on a long road trip to nowhere.
If you're still trying to drive file transfers with any of the following in place, it's probably time to upgrade your ride:
Custom programs and scripts that depend on intensive programming
Single-function tools & manual processes like FTP or homemade scripts. These rely on specific individuals being available, increase the risk of human error, and take time away from more critical tasks
Unsecure file transfer methods such as FTP servers that open you up to cybersecurity threats
Free file sharing tools like Google Drive or Dropbox, which may be user-friendly, but are also limited in their ability to protect your sensitive files
How to Choose the Right Transfer Vehicle for Your Needs
When it comes to managed file transfer software, there aren't many "junkers" or "lemons" on the road. There are solutions, however, that may not be the right model for you and your organization's needs.
Maybe you're interested in the basic model or the full touring? Doing the work up front can save you the hassle of replacing your MFT solution in a year or two, all it takes is some research, asking the right questions, and taking it for a test drive.
Consider asking yourself these questions:
What are my current and potential future file transfer needs and/or requirements?
What type of solution do I want?
How will the solution evolve and how often?
Does it have the features and tools I need?
Do I know what services and support I get?
How MFT Can Help Rev Up Your File Transfers
A basic model of MFT can get you where you need to go, but there may be bumps along the way or forks in the road. The interface may be cluttered, outdated, or unorganized to the point that users have a hard time getting started. Or, the deployment options may not be very flexible. This is not the case with GoAnywhere Managed File Transfer (MFT).
In record time, GoAnywhere MFT can help rev up your file transfers and accelerate your solution without hitting any roadblocks. GoAnywhere MFT steers you in the right direction with its ability to protect data in transit and at rest, streamline manual processes, and achieve compliance with data security standards.
Using a centralized enterprise-level approach, GoAnywhere automates and secures file transfers all while leading you down a road paved with saved time and money, improved security, and simplified server-to-server file transfers. It can be deployed on-premises, in the cloud, via MFTaaS, or in a hybrid environment.
Get on the Right Track with this MFT Maintenance Check
Read our guide "How's Your File Transfer Process Running" in full to determine how you can tune-up your file transfers with a high-octane managed file transfer solution like GoAnywhere MFT.