As organizations work to simplify and strengthen IT in the wake of talent shortages and frequent cyberattacks, they look to consolidate vendors.
Fortra's best-in-class portfolio is designed to be your go-to singular resource for a straightforward strategy that makes you stronger, more effective, and more adaptable.
Our offerings give you the tools you need to meet the challenges of today's threat landscape head on while streamlining and automating your IT infrastructure.
CYBERSECURITYSECURITY SERVICESGET STARTED
Cybersecurity Solutions
Data Security
After your employees, your data is your company's most valuable asset. Your customer, employee, and financial data, as well as your own intellectual property, are your crown jewels. You need to make sure each is well protected. To do that, you need complete visibility into where your data is (on premises or in the cloud) and how it's being stored and shared at all times. Without the proper controls, you risk a costly data breach that will damage your company's reputation and customer relationships.
Just like your security journey, data has a journey too. Fortra has you covered throughout the lifecycle of data at rest, in use, and in motion.
Infrastructure Protection
Our Infrastructure Protection suite allows your organization to identify and prioritize the risks that truly pose the biggest threat to your infrastructure. IT infrastructure is not limited to the technology inside facilities, but includes anything that can connect to the internal network, like cloud resources or IoT devices. You need the right stack of solutions and services that provide both web-application and network security.
By assembling an offensive security strategy with our proactive infrastructure protection solutions, you'll gain actionable insight into where your security gaps exist and what steps you can take to eliminate them. The result is a more efficient and more effective cybersecurity program that can remove weaknesses before they are exploited.
GET YOUR FREE SECURITY SCAN
Find and prioritize vulnerabilities on Linux, AIX and IBM i with our free Security Scan. With your free, no-obligation Security Scan, you get an objective assessment of your top security risks—with guidance from experienced cybersecurity pros.
Image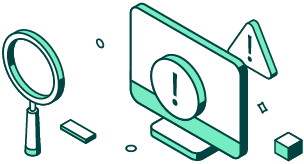 Security Services
Don't go it alone. Let our cybersecurity experts help.
We have the experience and resources to help you implement a multi-layered defense that protects your organization without disrupting business activity.
Featured Product Bundle:
SFT Threat Protection
Combining two Fortra Data Security solutions—managed file transfer (MFT) and the deep content inspection and sanitization of Clearswift Secure ICAP Gateway—delivers a layered data security defense for your most sensitive data.
Our ICAP Gateway integrates with both GoAnywhere MFT and Globalscape EFT to provide a flexible, seamless, and frictionless solution for organizations to share critical and sensitive information within and outside of the network as it enters or leaves.
How it works:
MFT securely transfers attachments between employees or trading partners.
The ICAP Gateway dives deep into content and only intercepts it when threat protection and data loss prevention (DLP) requirements exist.
ICAP runs the rules set and either blocks the transmission if content cannot be sanitized or it sanitizes it by redacting offending content to allow the transfer to continue through the secure, encrypted, and automated MFT protocol.
Check out how this government customer used MFT and the ICAP Gateway to help users access and share data securely while remote.
More Powerful Solutions From Fortra
Identity Governance & Administration
Privileged Access Management
Access Intelligence
IBM i Solutions
Fortra aligns IT and business goals to help IBM i organizations build a competitive edge. Our software secures IT environments, monitors and automates processes, and provides easy access to the information people need. From cybersecurity to systems management to business intelligence, Fortra and our team of IBM i experts have you covered.
Let's Talk About How We Can Help
Find the right Fortra solution to solve your cybersecurity and automation challenges.
CONTACT US