The Importance of Cybersecurity Solutions
Text
As threats to the digital enterprise increase, equal advancements in cybersecurity are required. Cybersecurity solutions are the technologies and services which defend an organization against cyberattacks.

They vary based on vendor and should be customized to the needs of each enterprise. The viability of an organization's suite of cybersecurity tools – referred to as the cybersecurity stack – depends on the ability of each part to integrate with the other parts, and with the whole.

As threats grow, businesses take on new cybersecurity solutions. However, without top-level planning, many tools will not be fully utilized, resulting in wasted money and shelfware. Choosing the right suite of software and services is key to the effectiveness and security of a company's overall cybersecurity strategy.

Fortra's cybersecurity and automation offerings give you the tools you need to meet the challenges of today's threat landscape head on while streamlining and automating your IT and security infrastructure.
Enterprise Security Solutions
Text
One of the biggest problems that today's enterprise face is the overwhelming volume of both cyber-threats and cybersecurity tools. Companies waste time and money switching from tool to tool, only discover that their purchase solutions don't cover the requirements of their specific industry or integrate with existing architecture.
Organizations need simple, sustainable security stacks and streamlined strategies designed by cybersecurity experts. Our team of expert problem solvers is ready to find answers to your organization's toughest problems, and our best-in-class portfolio ensures that we'll land on an integrated, scalable solution that's right for you.
The answer lies in finding the right mix. If your team is small, it needs to be bolstered by managed security services in the areas where additional help is needed. If your current architecture isn't performing to expectations, security bundles of tried-and-true solutions suites can optimize value and unblock your ability to handle new use cases.  
Cybersecurity Solutions
Data Security 
After your employees, your data is your company's most valuable asset. Your customer, employee, and financial data, as well as your own intellectual property, are your crown jewels. You need to make sure each is well protected. To do that, you need complete visibility into where your data is (on premises or in the cloud) and how it's being stored and shared at all times. Without the proper controls, you risk a costly data breach that will damage your company's reputation and customer relationships. 
Just like your security journey, data has a journey too. Fortra has you covered throughout the lifecycle of data at rest, in use, and in motion. 
Infrastructure Protection 
Our Infrastructure Protection suite allows your organization to identify and prioritize the risks that truly pose the biggest threat to your infrastructure. IT infrastructure is not limited to the technology inside facilities, but includes anything that can connect to the internal network, like cloud resources or IoT devices. You need the right stack of solutions and services that provide both web-application and network security. 
By assembling an offensive security strategy with our proactive infrastructure protection solutions, you'll gain actionable insight into where your security gaps exist and what steps you can take to eliminate them. The result is a more efficient and more effective cybersecurity program that can remove weaknesses before they are exploited. 
Text
Our Infrastructure Protection and Data Security solutions include:
Secure Your Enterprise with Fortra
Discover our full range of products and customize the stack that works for you.
View All Products
Get Your Free Security Scan
Text
Image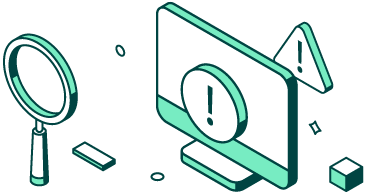 Find and prioritize vulnerabilities on Linux, AIX and IBM i with our free Security Scan. With your free, no-obligation Security Scan, you get an objective assessment of your top security risks—with guidance from experienced cybersecurity pros. 
Security Services
Text
We have the experience and resources to help you implement a multi-layered defense that protects your organization without disrupting business activity.
Don't go it alone. Let our cybersecurity experts help.
Text
Ready to learn more?
Cybersecurity Product Bundles
Automation & Intelligence
Text
The fast-changing business climate requires innovative thinking and tools to maintain productivity and weave security best practices into all facets of your daily operations. Optimizing business processes and securing your organization both require automated workflows and intelligence-driven decisions.
Our Automation & Intelligence solutions include:
More Powerful Solutions from Fortra
Identity Governance & Administration 

Privileged Access Management 

Access Intelligence 
IBM i Solutions
Text
Fortra aligns IT and business goals to help IBM i organizations build a competitive edge. Our software secures IT environments, monitors and automates processes, and provides easy access to the information people need. From cybersecurity to systems management to business intelligence, Fortra and our team of IBM i experts have you covered. 
Fortra: Your Cybersecurity Ally
Text
Any cybersecurity company can provide you with a solution. But only Fortra has the power to match the level of your current security stack with our diverse portfolio of unique and industry-specific solutions, designed to simplify your stack and consolidate your vendors.
When the world complexifies, we simplify. Make Fortra your cybersecurity ally and optimize your solutions suite today.
A singular, centralized vendor
Innovative strategic roadmaps
To-the-minute threat intelligence
Experienced in-house experts
Platforms that maximize and integrate
Pre-built bundles to optimize efficiency
Let's Talk About How We Can Help
Find the right Fortra solution to solve your cybersecurity and automation challenges.
CONTACT US