At Fortra we have decades of experience automating enterprises, so you might be surprised to learn that there are some things we think should be left to people. While the many advantages of automation are undeniable, here are three areas that deserve a good old-fashioned human touch.
Creativity and Innovation
The day might be coming that we can kick back and let automation tools do even the most creative tasks. Programs are already out there that write articles about sports and compose convincing classical music. But let's not get ahead of ourselves. For now, innovative and creative work, whether that is developing more effective training methods or designing websites, should probably be left in human hands.
The problem is always time. The IT department has a great idea for improving infrastructure, but operators are too bogged down monitoring the status of job schedules on multiple systems to implement it. The HR department wants to concentrate on recruiting initiatives, but they are swamped with the repetitive tasks involved in onboarding new employees.
That's where workload automation comes in. The right enterprise job scheduler can give you the gift of extra time. One company discovered this when they implemented Automate Schedule to integrate with their Informatica workflows. They found they were able to save 4 to 5 hours every day.
Think what you could get done in that much time!
Automation Strategy
Image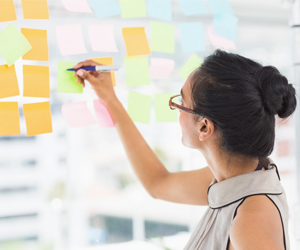 If you don't have a workload automation tool yet, there are some very human decisions that have to be made first to make sure you're choosing the right automation solution for your company. It's worth taking the time to have someone look at different enterprise job schedulers and what they have to offer in terms of job scheduling features. To help you, we're offering a decision making toolkit to get you started choosing an enterprise scheduler.
Once you have implemented your new automation solution and started saving time with batch processing, don't get complacent. It's guaranteed that there are ways to streamline your work that you haven't even thought of. Take some of the operators who now have free time thanks to your new job scheduler and put them in charge of finding new and better ways to automate processes across your business.
For example, can your new workload automation tool trigger jobs based on external shipping information? Does the finance department know they can schedule workflows based on the fiscal calendar? Could triggering jobs based on email arrivals streamline someone's work?
Make sure your new "Operations Analysts" look into processes like:
Payroll
Report generation
Enterprise Resource Planning (ERP)
Extract, Transform, and Load (ETL)
Gartner predicts that enterprises will soon be hiring for a whole new class of IT employees to manage automation, including AI programmers, process automation integrators, data scientists, and Internet of Things engineers.
If you're wondering what to do next to move your own workload automation strategy forward, take a look at this white paper laying out 12 things you should know about automating processes.  
Human Interaction
It's happened to all of us. You have questions about buying a new product or you need technical support, and you just can't get through to a real person. It's extremely frustrating, and the establishment in question risks losing your business.
Your customer-facing staff should be following the same principles as the rest of the company – automating the mundane, time-consuming daily tasks to free up time for what's important. In this case, helping customers.
We believe in the personal touch so much that we are known for our award-winning customer support. If you have questions about enterprise job scheduling with Automate Schedule, get in touch with a real human today. Or, if you're ready to begin automating, start a free trial.
What Else Should Be Left to People?
As you can see, while we believe that most tasks can and should be automated, usually high-level decisions and strategy should be left to people. However, workload automation is a rapidly evolving field, meaning that enterprises continually face new questions about what to automate. In the future, analysis from workload automation tools could play a greater role in business decisions.
In its 2012 Radar Report, EMA pointed to predictive analytics as an important innovation in workload automation. Predictive analytics looks at historical data and applies it to future processes to find potential problems before they happen or analyze the impact of failures. However, the same report states that at this point most enterprises haven't reached the point of implementing this type of analytics, and even some of the largest WLA deployments are not considering implementing such advanced features.
Imagine this: your enterprise job scheduler lets you know that, based on the average run time of the jobs you have scheduled, you will miss an SLA. The software tells you the financial impact of the delay and provides guidance on how to rearrange the job stream to solve the problem. Is that type of analysis something that you would like to automate, or would you rather leave it in the hands of human decision-makers? How about the other future IT trends outlined in this guest blog by EMA's Dan Twing. To automate or not to automate?
Let us know your thoughts at [email protected]. What do you wish you could automate? What would you rather keep in your own hands? Is there a process at your company that you are currently on the fence about automating?