Media
Image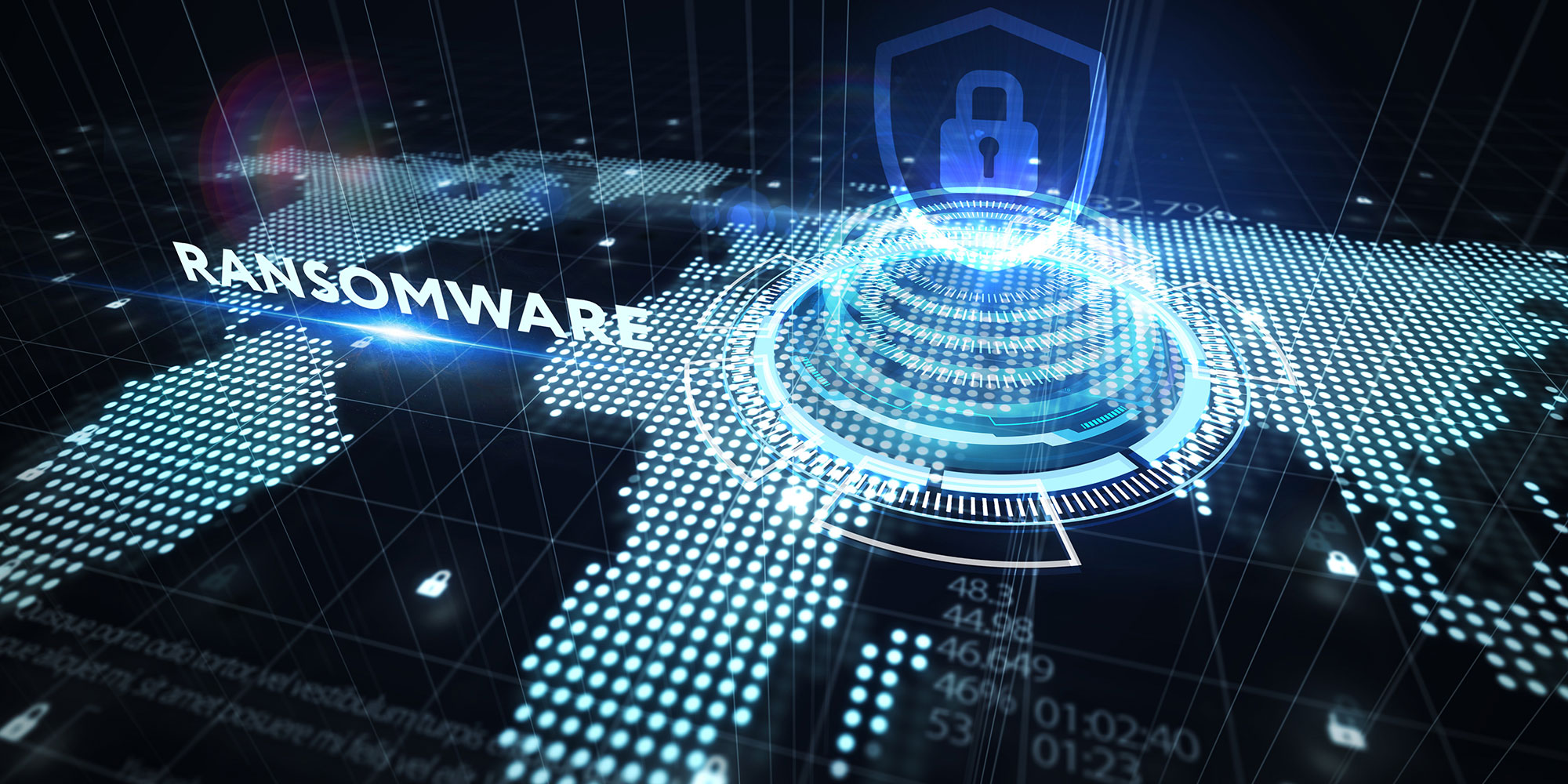 Text
The Ransomware Landscape
Just like many other types of cyberattack, ransomware is insidious—and all too common. An employee can open an email attachment that downloads malware onto their machine and spreads through the corporate network. Even clicking an ad or link on a website can initiate a cascade of events that ultimately locks employees out of their own systems and data. Threat actors can also exploit vulnerabilities in software applications or take remote control of a user's machine to then access the network.
Sophisticated, complex attacks on enterprise IT infrastructure continue to debilitate enterprises across all industry sectors. Any business large or small can be a ransomware target. Healthcare, financial services, government, and defense organizations are often key targets in addition to manufacturing, construction, and others. While the cost of the ransom can significant, the after-effects can be even more expensive for organizations left to work around the clock to maintain operations in the face of technological disaster.
The Identity Theft Resource Center's 16th Annual Data Breach Report contained many disheartening findings, including the startling stat that ransomware-related data breaches doubled in both 2020 and 2021. The researchers expect these types of attacks to surpass phishing as the top root cause of compromised data for 2022.
Why Ransomware Is So Devastating
Ransomware is costly on two fronts: the ransom amount paid to cybercriminals to unlock system access, and the often higher costs of remediation. Some of these attacks make the news for their widespread disruption, like the 2021 Colonial Pipeline attack, which was considered a threat to national security and incurred a ransom of $4.4 million ($2.3 million was eventually recovered through the FBI).
Other incidents, such as Ryuk ransomware attacks, have cost organizations, many of them in healthcare, between $100,00 and $500,000 to recover files. Even once organizations regain access to files, they are often damaged or unusable, or data could be lost, to say nothing of the time spent or potential loss of customer trust and business.
What Can We Do to Combat Ransomware?
The cybercrime climate is stressful for everyone. It can be difficult to know where to start or build upon what you have in place today. We do know this: Taking a combined approach of active prevention through strong safeguards and early detection is key. Likewise, ongoing employee education downstream ransomware, as employees are often the first line of defense.
Defending the Enterprise With Layered Security
Meeting the ransomware challenge head on requires tackling the problem from multiple angles with a comprehensive, layered approach. In addition to powerful prevention and early detection, this includes having a trusted partner to support your efforts to ramp up and run an effective security ecosystem.
Fortra Ransomware Defense is an extensive set of solutions that can ensure your organization is in the best position to remain secure against ransomware attacks. As part of the Fortra suite of security products, Fortra Ransomware Defense enables companies to mitigate the risk of ransomware attacks with early detection and proven prevention capabilities.
Building a Cybersecurity Partnership That Supports Growth
There are myriad ways in which threat actors can gain access, take control, and negatively impact organizations via a ransomware attack. While businesses in every industry are working to close the gaps within their systems and workforce, the task is demanding and complicated, and many risks remain.  
No matter where you are in the process of bolstering your security posture, Fortra Ransomware Defense supports growth and expansion as your business and needs change. The combination of these solutions provides deep protection for every phase of your security journey and can grow with you as you build and maintain your security infrastructure.