Media
Image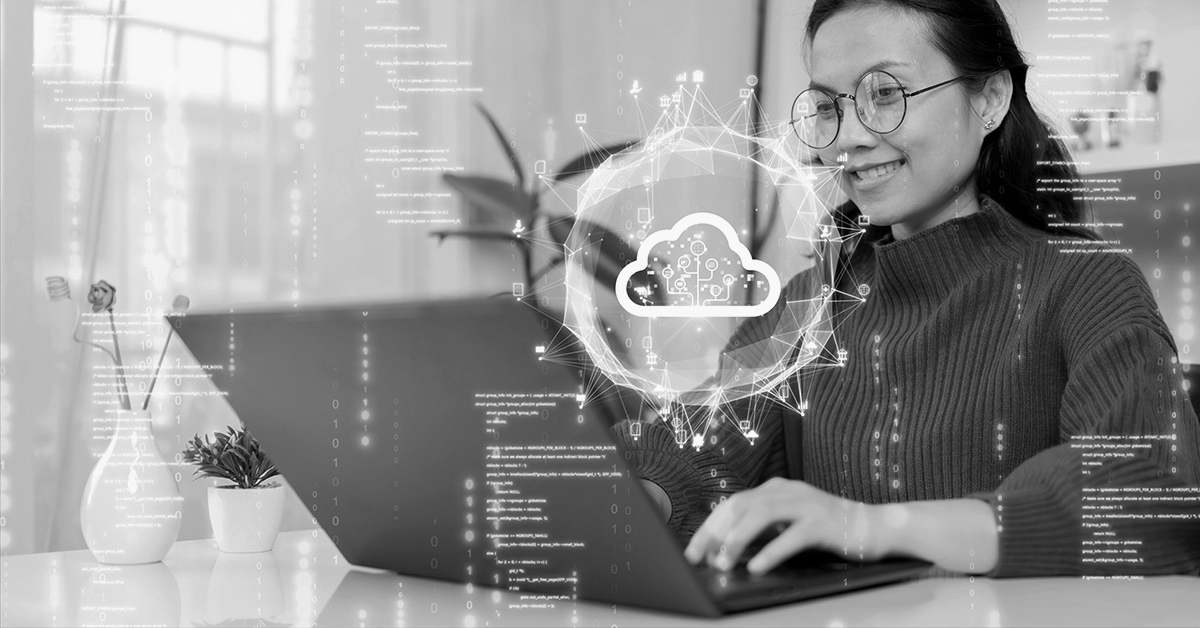 Text
Cloud security is one of the most sought-after topics in the industry today, and it's not hard to know why. Nearly six in ten companies had moved their data to the cloud as of last year, and nearly all (94%) use at least one cloud-based service.
The cloud is the new normal for computing, storing, manipulating, and accessing information. With its vast capability for connectedness, the sky's the limit and there's a lot to learn. Unfortunately, that means there's a learning curve to cloud-based security as well, and we can't forget the basics.
Organizations need to make sure they're understanding cloud-based security from the ground up — and doing it intentionally.
Having the right tools makes all the difference, and understanding how and why they're needed does even more. Fortra's data classification, data loss prevention (DLP), and secure collaboration solutions are foundational to any cloud security strategy's success.
The Why Behind Cloud-Based Environments
The advent of the cloud has brought about a total shift in the way we do business. It has also brought some unforeseen challenges.
The cloud has enabled remote work like no other technology was able to do. Now, employees can work from anywhere and still collaborate with the same colleagues, on the same projects, in real time. It also costs less to run, and businesses now have a lower bar-to-entry when it comes to competing on a global scale. Forget overhead — cloud-based meeting rooms and offices, services, and servers all make business more "doable" for the everyday organization.
This, consequently, has caused cloud-hosted services to boom. With nearly 60% of business switching to the cloud in the last year alone, it's no wonder hackers have found a new watering hole to frequent.
And now, those same connectivity and collaboration capabilities that were such an asset become a liability. It's hard to secure data in the cloud because it's difficult to pin down where it resides. It's difficult to keep track of who has control of it, and it's even more difficult to know where to turn or strike when the cloud is infiltrated — how do you respond across such a vast landscape, and how do you know the petabytes of cloud data ingested by your SIEM aren't turning out false positives? And that's not even mentioning the challenge of complying with data regulations like GDPR, HIPAA, and SOX across such disparate, cloud-based environments.
The Fortra CISO Perspectives: Data Security Survey 2022 noted that 63% of respondents said the biggest challenge for their organization was data visibility; knowing what they have, where it lives, and who has access to it. You can't secure what you can't see, and that's why a comprehensive cloud security strategy that keeps visibility and organization in mind from the start is essential to making a manageable — not confusing or overwhelming — security complex.
Building Out Data Security in the Cloud
Before getting to tools, there are some basic steps that need to be taken into account when building out a data security strategy in the cloud. Once these are understood, it's easy to see where the proper solutions fit in.
Identification: Identify cloud-based assets, how you are going to use them, and how they need to be protected.
Prioritization: Which assets have the most critical business value? Identify and protect those first.
Data Management: Familiarize yourself with where sensitive data should reside throughout its lifecycle.
Security Settings: Make sure cloud security policies are every bit as airtight as your on-premises policies ever were. And if there's need for improvement — improve.
Establish Policies: Make and enforce a clear cloud security policy outlining who has access to which resources. Automate at every possible turn — the cloud scales quickly, you're going to need it.
After that, it's all about training employees (security awareness training helps with that) and keeping up with the developments in cloud security. Things are changing at a breakneck pace today, especially in technology, so staying on top of cloud security practices as put forth by the Cloud Security Alliance should be a staple in any team's strategy going forward.
Cybersecurity Software and Tools for Cloud-Based Environments
When it comes to executing an efficient cloud security strategy that's going to work now, there are some priorities that experts suggest organizations consider.
From my perspective, it's best to start with a few small applications of low criticality. This will do a couple of things for you. One, it gets a few quick wins. Two, it will surface any issues in the plan which can get addressed while stakes are still low. Both will allow stakeholders get more comfortable and see the benefits of securely moving data to the cloud.
Tanya Janca, Application Security and Cloud Security Consultant, says "the advice I would give for people operating in the cloud who are having problems with an effective security strategy is this: You need a complete view of everything you have, and you need to have one identity system... If you can't see everything you can't possibly protect it."
That's why the right tools to protect your cloud-based data come in a three-part approach:
Data Classification Software
What is data classification? Data classification is the process by which information is identified, sorted, and prioritized based on overall value to the company so that organizations can more effectively create security policies based on dataset. Resources are typically limited so they need to be used strategically, and that means prioritizing remediation for the most critical assets first. To do that, you need data classification software to tell you both what they are, and where they are. In fact, a comprehensive zero trust strategy requires data classification to work.
Data Loss Prevention (DLP)
Once everything is organized, DLP tools can enforce who has access to which of those classified datasets in the cloud — a lot easier than trying to do it by individual document type, file location, or any other boundary borne from old on-premises days. In this setup, if someone tries to access the document without authorization, the DLP solution will deny access and the data classification tool will note the fraudulent attempt.
Secure Collaboration
A secure collaboration platform takes the whole thing one step further by encrypting the data itself — that way it's protected wherever it goes. Only the intended recipient — someone with the encryption key — can then open and access it. In this way, secure collaboration gets around a lot of the inherent issues of securing cloud data. Having a cloud data classification system enables secure collaboration by letting it know which data sets are important enough to encrypt in the first place, keeping them secure regardless of location in the cloud.
Identify, prioritize, and classify data, and then protect datasets based on their level of criticality. It's that simple. Securing the cloud doesn't have to be overwhelming, tricky, or "above the pay grade" of any organization. Fortra provides companies with the right tools — data classification, DLP, and secure collaboration — to simplify the way companies protect their cloud-based data.
Interested in learning more about how Fortra can advance your cloud security initiatives?
Review common misconceptions and discover ways your team can leverage bespoke Fortra solutions to optimize security in the cloud.
LEARN MORE