Media
Image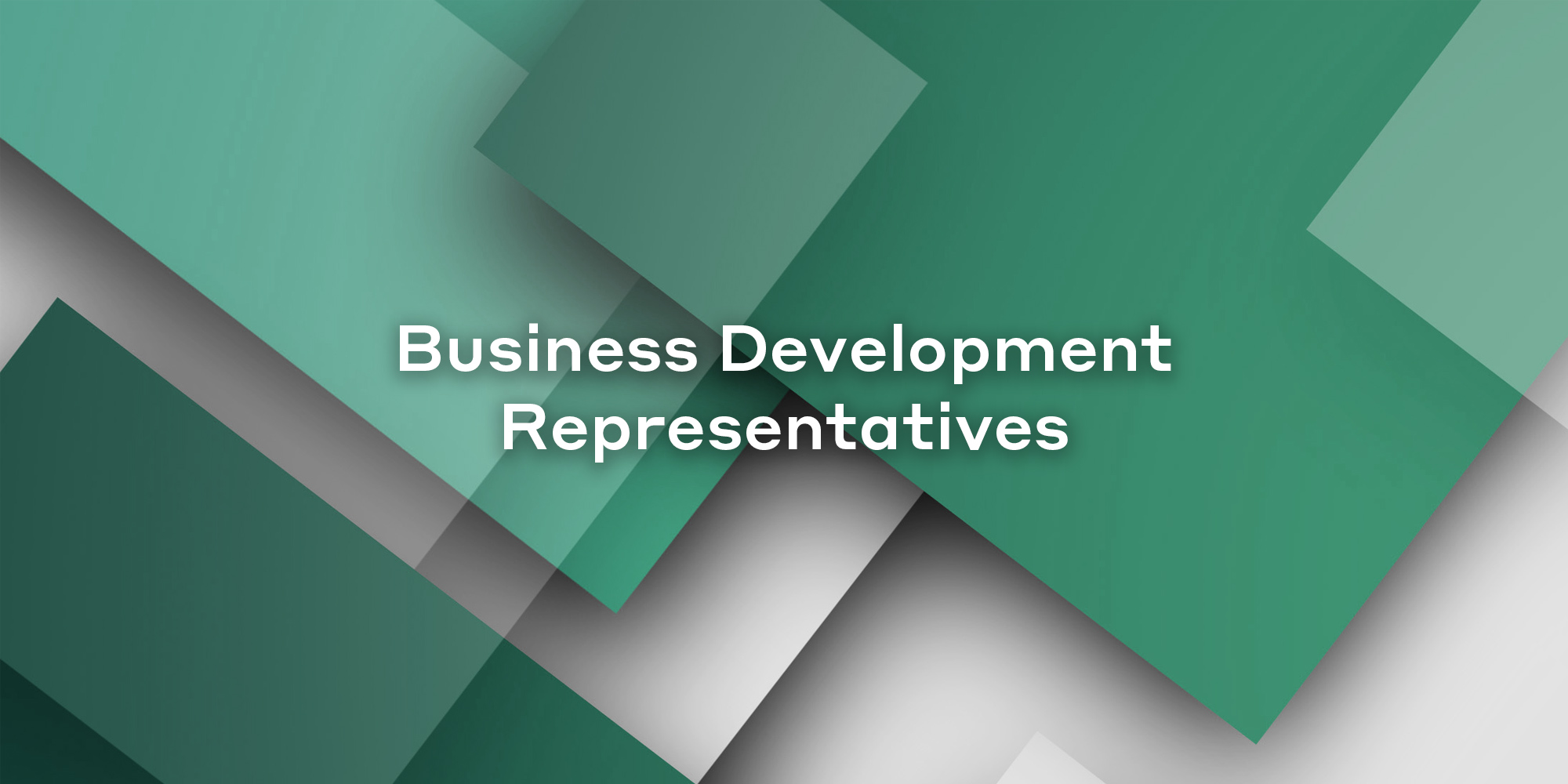 Text
As part of Fortra's global Sales team, business development reps work to introduce organizations in a variety of industries to the company's cybersecurity and automation solutions. These energetic and knowledgeable professionals also collaborate with existing customers to solve emerging business challenges with innovative approaches, software, and services.
Job Description: Business Development Representative (BDR)
This position is responsible for supporting the growth of Fortra's customer database through lead generation campaigns. They follow up on marketing-generated leads and carry out direct-dial campaigns that provide a prospect stream for the regional sales managers. This entry-level position offers exciting career growth opportunities in sales or marketing.
Wondering What It's Like?
We asked a few of our BDRs what their jobs entail.   
JJ D. 
I'm a BDR on our IBM i/Power team here at Fortra. My day-to-day is busy making calls to prospects and customers, attending product demos for customers, and collaborating within the BDR team. My favorite projects are understanding customer needs and helping them find the right solution within our unique array of products, both from an IBM i and an enterprise perspective. I have been able to follow much of the sales process as a BDR and am preparing to step into the role of account executive one day.
One of the best parts about the BDR program is our monthly virtual team happy hour. It's a very fun way to get to know co-workers and relax from the buzz of the workday. Fortra has drastically impacted my career growth arc for the better. I'm surrounded by five or six highly impactful leaders on a day-to-day basis who build my confidence and support me in everything I do. I have been here for almost a year, and I can already tell that I will be a part of the Fortra culture for a long, long time. 
John M. 
I serve on Fortra's Data Security team representing Fortra's GoAnywhere, Globalscape, and FileCatalyst product lines. My day-to-day responsibilities include lead generation and prospecting by responding to demo, trial, and pricing requests in addition to fielding various other prospect inquiries. Our team also uses several resources for building accounts and partnering with our Marketing team to build awareness.
Some of my favorite projects to work on involve our webinars and interacting with attendees and registrants. This is where most of the learning opportunities happen, and we can expand on what our solutions support. Learning how our solutions can overlap and integrate, and acting to provide a resolution for potential customers, are two exciting and interactive goals for our BDR team.
I enjoy the technical and sales development opportunities Fortra has given me and the career growth ahead. Between diversified internal team competitions and corporate and real-world training courses, my team and I are exposed to a myriad of enriching resources for continued growth and success. 
Julia D. 
The BDR role offers a lot of flexibility in how you structure your day, but it's crucial to organize it in a way that allows you time in both the morning and afternoon to follow up on leads. I block off 2 to 3 hours in the morning to catch up on emails, see what leads have come in for the day, and begin prospecting for new leads. I block off another 2- to 3-hour chunk in the afternoon to continue making calls and follow up on existing leads.
Because I'm still new, I'm gaining product and industry knowledge almost every day. The cybersecurity industry is always changing, and I try to stay in the know through LinkedIn and podcasts. As I advance in this role, I also sit in on discovery calls and product demos with prospects, account representatives, and solutions engineers.  
I've also been diving deep into the problems that Fortra's Digital Guardian, Titus, Vera, and Boldon James solutions solve. It helps me understand the big-picture story of our value. I'm excited to learn more about the cross-selling and Bundle opportunities of our solutions as I get a better handle on the product lines I represent. Fortra's array of automation and cybersecurity solutions allows for a one-stop shop for all business needs, and I'm eager to help more customers.
When I interned for Fortra, I assisted with some of our account-based marketing initiatives. Now I think it's cool to see these campaigns from the sales side. I'm able to look at tasks like prospecting from a marketing perspective to help bring new directions to my sales processes and optimize my resources.
Throughout my interviews and the onboarding process at Fortra, I heard that the company truly cares about their employees, and the people here are an example of that value. I must be honest,. I think a lot of companies claim that, but here it's true. Our team has a lot of fun and holds happy hours and weekly competitions. This is a way for us to break out of our day-to-day tasks, get to know one another, and be competitive in non-work-related tasks! 
Zoe K. 
I am a BDR for the Automation sales team at Fortra. My day-to-day can vary depending on the meetings I have, and which items take priority, but I mostly start the day with meetings and check emails in between. Then I start reaching out to current customers and prospects through phone calls and emails, and meet with them via demos, technology updates, or introductory calls in the afternoon.
Metrics are important in this role, so I aim to make at least 40 phone calls and send at least 20 emails every day to stay on track with my goals. I love the flexibility and creativity in this role. I can manage my time as I need to and stay creative when reaching out to prospects to see what works and what doesn't. I also love the team atmosphere in this role. Even though we work individually, everyone is so supportive of one another, and the other BDRs do a great job of sharing what works and what doesn't to help teammates, so everyone can succeed together.
Some fun things that we do include online happy hours where everyone grabs their drink of choice and plays games or discusses weekend plans. I also like the quarterly BDR competitions where small teams compete to win prizes. It's always fun and allows everyone to stay motivated while getting to know one another better.
I love working at Fortra because of the opportunities for career growth. Everyone at the company, no matter how high up, wants you to be successful and are more than willing to work with you to make that happen. The sales leaders do a great job of preparing you for the next steps and allowing you to explore within the company to see which role or department is right for you. I started at Fortra in college as an intern, and this was my first job out of college, so I couldn't be more thankful to begin my career at such a quality company.