Text
The latest release of Vityl Capacity Management includes improved dashboard capabilities, automated intelligent alerting, and other enhancements. Current customers can download the latest version from the customer portal.
What's New in Vityl Capacity Management 2.6?
Service and Cluster Dashboards
Dashboards are essential in today's IT organizations. We've upgraded Vityl Capacity Management's dashboarding capabilities to monitor and analyze at the service and cluster levels and added built-in analysis for Kubernetes, VMware, AWS, and Azure clusters and services. You can also customize to align with your business and IT services offerings.
Automated Intelligent Alerting
KPIs are a great way to know how your systems are functioning at a glance and to see what needs attention right away. Now in VCM you can set up automated alerts for poor performance or capacity shortfalls without having to hunt for the problem. Since you can't prepare for every performance problem proactively, automated alerts shorten your time to resolution by letting you know as soon as a problem occurs.
Kubernetes Pod-level Metrics
Our last release introduced an integration that provides native support for Kubernetes, the most popular container management tool. Now we've added pod-level metrics so customers can analyze how and where their Kubernetes applications are deployed and performing.
Image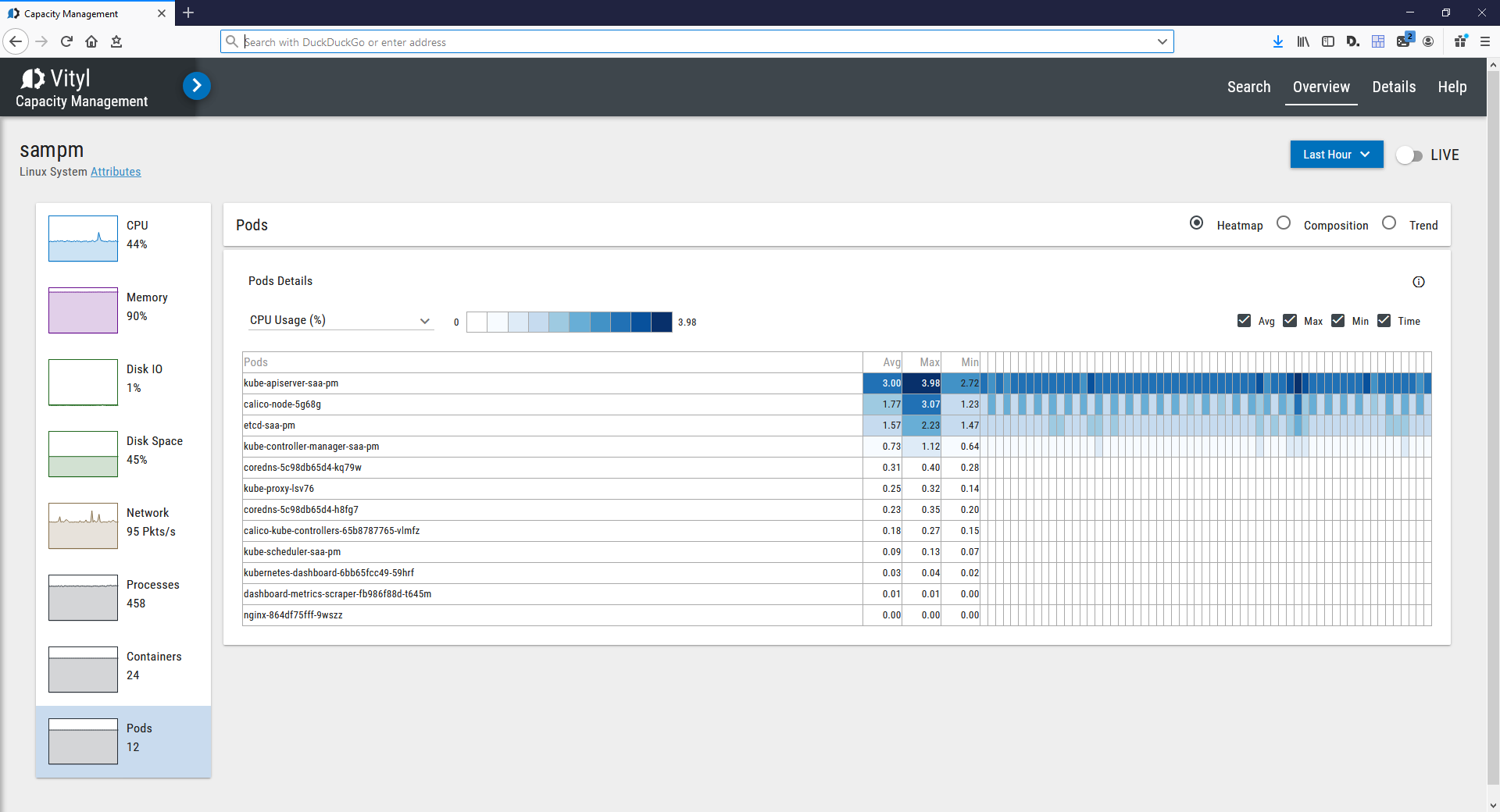 Generating Capacity Plans from the Demand Calendar
Business and IT alignment has always been crucial in capacity management. When you know of a business initiative that requires IT support, like an increase in demand, you can add it to the Demand Calendar in VCM and create a capacity plan based on that need.
As with every Vityl Capacity Management release, these updates aim to help customers manage their hybrid IT environment more easily and with better metrics.
See Vityl Capacity Management in Action
Want to see it all for yourself? Request a live, personalized demo of Vityl Capacity Management to see version 2.6 in action.
SCHEDULE MY DEMO