Your Solution to the Cybersecurity Skills Gap
Partner with the Pros
Text
Misconfigured systems are common—and a common target of cyberattacks. But that's only part of the problem. Many organizations know they need to dedicate more resources to cybersecurity—they just can't find enough people with the right skills, knowledge, and experience.
This cybersecurity skills gap affects organizations around the world and shows no signs of shrinking. While many businesses struggle to recruit, train, and retain in-house cybersecurity staff, one option has emerged that provides a clear competitive advantage: Managed Security Services (MSS).
Partnering with the security professionals from Fortra means your security configuration gets the time and attention it needs. Our team of managed security service providers have the expertise to spot problems with your security configuration before damage occurs and prioritize issues based on severity of the risk.
Managed Security Service Offerings
The growing need for qualified cybersecurity teams has created enormous demand for trained professionals that the labor market has been unable to meet.
Our security professionals are here to fill that gap.
Media
Image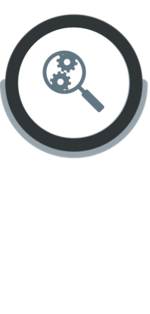 Text
Managed Detection and Response
Reduce the likelihood and impact of a cyberattack.
Fortra delivers Managed Detection and Response (MDR) with comprehensive coverage for public clouds, SaaS, on-premises, and hybrid environments. MDR services enable organizations to outsource their cybersecurity needs to a trusted team of experts and leverage highly advanced platforms to maximize their security posture.
Our MDR services include:
• Alert Logic MDR
• Alert Logic Managed WAF
• Digital Guardian for Managed Detection and Response
Media
Image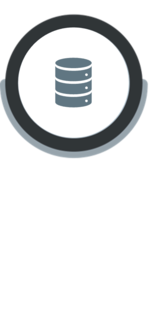 Text
Managed Data Loss Prevention
Leave data protection to our security experts so you can focus on your core business.
Many organizations struggle to find qualified security professionals to protect their sensitive data from increasing insider and outsider threats, and the security talent shortage is not going away anytime soon. Even for organizations with a mature security team, it is incredibly difficult to stay on top of an evolving threat landscape. Fortra hosts, administers, advises, and guides your DLP program for faster time to value than traditional methods, while our modern SOC continuously watches for events that put your sensitive data at risk and can act accordingly.
Our Managed DLP services include:
• Digital Guardian for Endpoint DLP
• Digital Guardian for Network DLP
Media
Image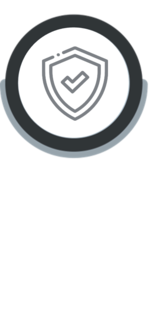 Text
IBM i Security Services
Managed Security Services tailored to IBM i's unique features.
Managed Security Services (MSS) is the simplest and most efficient way to identify security vulnerabilities on your system. Threats are constantly changing, and cybersecurity skills and experience are rare. MSS puts a seasoned security expert on your side, while the rest of your team is free to focus on other IT projects.
Compare Your Security Posture to the Industry-Accepted CIS Benchmarks
Media
Image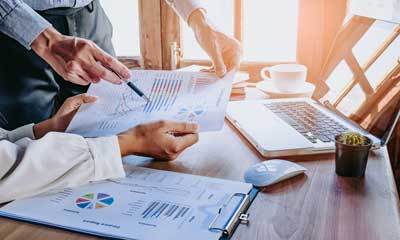 Text
The not-for-profit Center for Internet Security (CIS) developed cybersecurity benchmarks that are verified by objective security experts who are all volunteers. Each benchmark item is a recommendation designed to harden your system configuration.
CIS benchmarks are so well respected that some of today's most common regulatory requirements and security standards—including Sarbanes-Oxley, PCI DSS, and NIST—recommend CIS as a source of industry-accepted cybersecurity standards.
These CIS benchmarks are the foundation of Fortra Managed Security Services on AIX and Linux. Our security professionals leverage best-in-class tools to audit your AIX and Linux systems, comparing your configuration to CIS recommendations on 25 benchmark items:
Password Policy

Minimum number of weeks before a password can be changed
Maximum number of weeks that a password is valid
Minimum length of a password
Number of non-alpha characters required in a password
Number of previous passwords that a user may not reuse
Type of password encryption algorithm in use

Permissions and Ownership

Permissions on sensitive security files
Permissions on sensitive audit files
Permissions on sensitive crontab files
Permissions on sensitive remote connection configuration files
Permissions on sensitive group configuration files
Permissions on sensitive user configuration files
World writeable user home directories

System Services Management

Is the Telnet service running for user connections?
Is the FTP service running for file transfers?
Is the TFTP service running for file transfers?
Is the POP3 remove mail access service running?

User Accounts

Can users log in remotely as root?
Is a password assigned to all unlocked server accounts?
Are all users' UID numbers unique?
Are users other than root set to UID 0?

Login Policy

Number of login attempts allowed before account is disabled
Can the root user can login remotely?
Number of minutes before a locked TTY port is unlocked
Is access to root, via su, is restricted to a specific group?
Get Expert Assistance with Today's Evolving Security Challenges
Elevate your security posture without increasing costs.
Make Audits Simple and Easy
Free your team from labor-intensive security reporting.
Minimize the Risk of a Data Breach
Leverage the experience of security professionals in monitoring your security configuration.
Save Time and Control Costs
Eliminate the need to cultivate in-house cybersecurity expertise.
Increase Productivity
Allow IT staff to concentrate on other mission-critical tasks.
Add Security Expertise with a Virtual CISO
Media
Image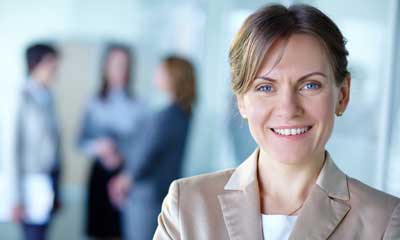 Text
Protecting your mission-critical systems requires a well-developed strategy. Many IT professionals don't have the time or the knowledge to create that strategy, let alone execute on it consistently.
As a result, some organizations have turned to a new solution: a virtual CISO (chief information security officer). You get access to a security leader's specialized knowledge and free up your IT team for other day-to-day responsibilities, without having to recruit an in-house security pro.
With Fortra Managed Security Services, the expertise of a virtual CISO is at your fingertips. Our team of security professionals apply their knowledge and experience to your unique environment. Your security configuration gets regular attention and your security policy is applied consistently. Managed Security Services helps you take control of your cybersecurity posture, while significantly reducing the risks to your systems.
Explore Managed Security Services Resources
Get Started
Meet your business goals with help from the experts. Let's talk about what you need and how we can help.
CONTACT US