Media
Image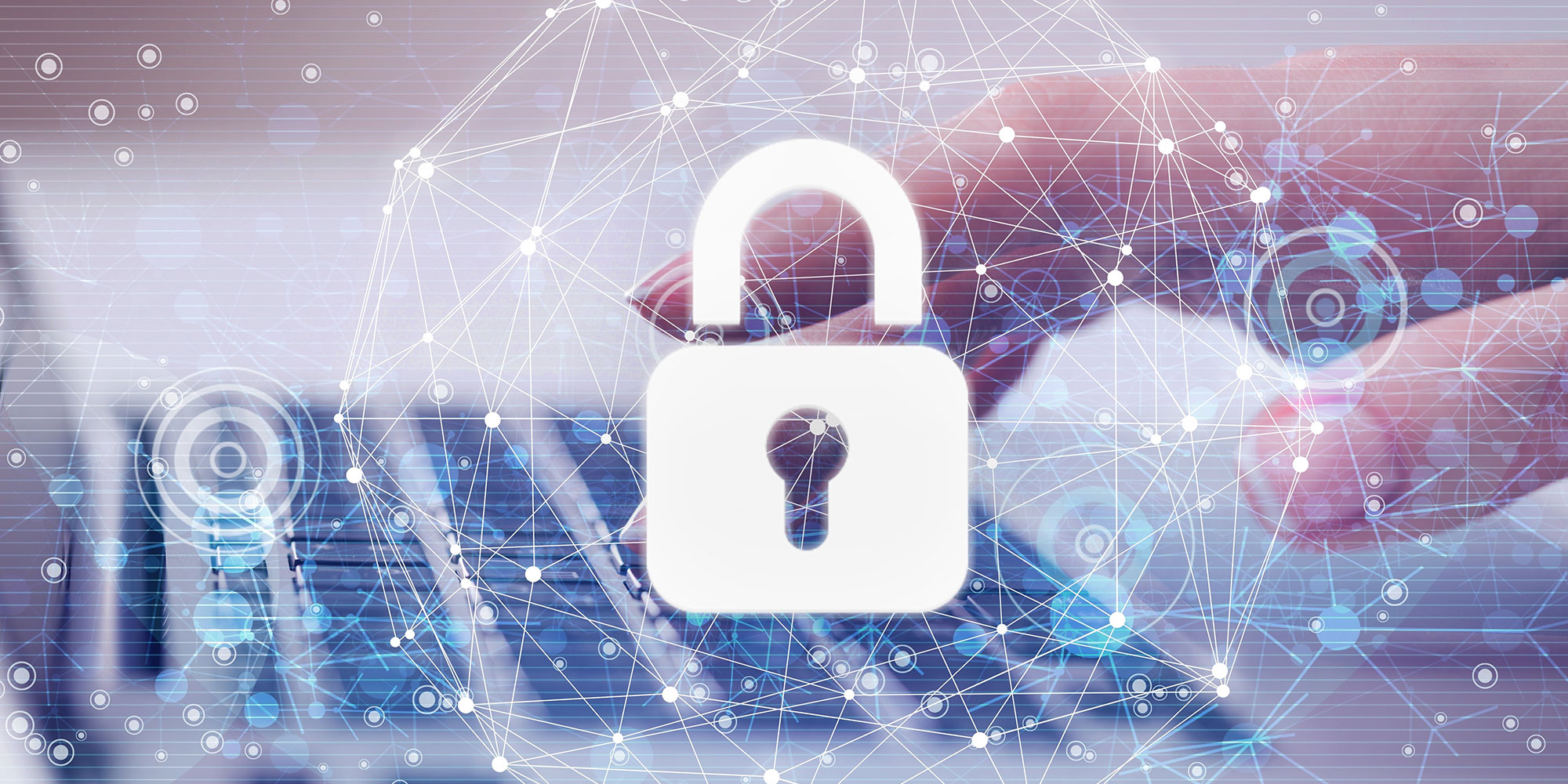 Text
It's no secret that keeping track of who has access to what in your organization has grown more complicated during the last year. Companies today are especially vulnerable because they often lack full visibility into the actual access levels employees possess and may not have the full picture of devices across their network infrastructure. Managing devices and user access is made even more challenging with millions of employees still working from home, leveraging devices, systems, applications, and collaboration tools that make remote work possible.
With employees accessing company assets and data on multiple devices—including both those they bring themselves (BYOD) and other IoT devices—security teams and IT professionals are feeling the pressure to better monitor, manage, and track user access alongside the myriad of devices accessing their network. Making matters even more complicated, many organizations today lack the resources of larger, global enterprises, yet face the same security and compliance demands. Below we examine three key areas where network monitoring and identity governance strategies go hand-in-hand, and work collaboratively to improve and enhance security within organizations today.
Defining the Roles of Network Monitoring and Identity Governance
Understanding where your greatest security challenges exist begins by effectively mapping and monitoring everything with an IP address across your environment, and by establishing and enforcing the access policies that increase visibility into the identities of users. Before we examine the mutually beneficial relationship of network monitoring, identity governance, and access management, let's first define and examine their fundamental roles within the organization.
What is Network Monitoring?  
Network monitoring enables organizations to see their entire network environment in real-time, helping them stay one step ahead of network problems by providing visibility into device health and traffic patterns. Network monitoring provides a proactive inventory of devices with status and performance metrics that help prevent outages and downtime. Within network monitoring solutions are capabilities for dynamic network mapping to provide a visual representation of the physical and virtual equipment within the IT network. This delivers network performance insights, such as device status, physical connections, and traffic metrics.
What is Identity Governance?
Identity Governance and Administration (IGA), also known simply as identity governance, is both a policy framework and set of access management security solutions that enable organizations to more effectively mitigate identity-related access risks. The role of IGA is to enable organizations to efficiently manage who has access to what systems and when. This helps maintain least privileged access levels across the business.
Identity governance helps ensure that organizations have increased visibility into the identities, access privileges, roles, entitlements, and segregation of duties for users—enabling consistent management and enforcement of access to valuable company data and systems.
The Complementary Relationship Between Network Monitoring and Identity Governance
Network monitoring technologies go hand-in-hand with identity governance and access management solutions. Organizations that leverage both network monitoring and IGA together can better manage user access across virtually any device by defining who the users are, what types of devices they are using, and where the device is accessing the network from.
This not only improves and enhances security within the organization by enforcing least privilege access across the vast array of users and devices, but also improves network performance by ensuring that all devices are known, accounted for, and running as expected on the network. Aligning these solutions also provides better support of BYOD and helps define access policies around these types of personal devices.
Now let's take a look at the three critical areas in which your organization can more effectively manage user access across the countless devices accessing your network when you align network monitoring and identity governance strategies:
#1: Revealing Unknown Devices and Hidden Access Risks  
The ability to identify and uncover the hidden points for accessing your network provides a path to track and mitigate risk within the business, and is critical for improving your overall security posture. This applies to both hidden access and unknown devices on your network. Remember, you can't act upon what you don't see. That's why automatically mapping your network and leveraging intelligence to reveal hidden access risks is a great first step in this process. With the right network mapping software, you can automatically discover and document every IP-enabled device in your network within minutes. This gives you a live view of everything that's happening on your network.
Then leveraging an intelligent access risk quick scan, you can conduct a sweep of your environment to discover inappropriate user entitlements and establish a baseline for remediation specific to your most critical access risks. Remember, if you can't see who and what is accessing your network—and the risks they pose to critical data, systems, and information within your environment—then it is virtually impossible to keep your business secure. But when you combine network monitoring with access intelligence, you can be confident you have real-time information on the users and devices accessing your network, systems, and applications.
#2: Establishing Role-Based Access Control and Continuous Network Monitoring
Once you have identified the devices and hidden access risks within your environment, a second critical area for managing user access across devices is establishing role-based access control (RBAC) and 24/7 monitoring of devices. With intelligent role-designing tools, you can define what users are able to do on the devices they regularly use—and then leverage proactive network monitoring software to monitor those devices in real-time.
RBAC is an identity governance approach for securely managing user access that assigns and restricts access based on established roles. It enables organizations to leverage pre-defined access policies, identifying the access privileges each user needs and determining the access to grant or remove. In most cases, RBAC is used with the principle of least privilege, where defined roles include the least level of access needed to complete necessary job requirements.
When role-based access control is used in concert with network monitoring software, you can enforce the pre-determined policies associated with those roles—no matter what type of device is used, where they are accessing your network from or who the user is. Then you can monitor every single device, interface, server, and application 24/7 to stay current on what's happening with real-time insights. This gives you the visibility you need to stay one step ahead of potential outages and issues.
#3: Creating Proactive Device Alerts and Access Micro-Certifications
Even with pre-defined roles established and continuous network monitoring in place, your organization will encounter times when devices and users require extra attention. When network monitoring software detects an issue with a device, it sends real-time alerts so you can investigate and remedy technology issues before users are impacted. Flexible notifications alert IT professionals when performance thresholds have been exceeded, enabling teams to address any problems before they reach a critical state and moving the organization toward a proactive approach in managing network performance.
Within access management, a similar type of alert, known as micro-certifications, is an essential way to keep track of and verify user access in real-time. While regular access certifications are widely adopted in organizations today, micro-certifications are access reviews triggered in real time or very soon after at-risk access is discovered. They happen when a policy violation has occurred by a specific change to user access. This means an individual has gone outside the normal process—commonly referred to as 'out-of-band' access. Micro-certifications in this scenario alert application owners of the policy violation and enable them to immediately perform a limited access review focused on the access that triggered the event.
When smart alerting in network monitoring is used in conjunction with both regularly scheduled user access certifications—as well as triggered micro-certifications—it ensures that both device performance and user access is properly managed and proactively monitored. Both device alerting and access alerting work side-by-side to identify, prioritize, and manage device-based and user-based risk in your organization—empowering organizations to govern devices and access continuously and effectively.
The Power of Network Monitoring and Access Management Under One Roof
The simplest way to keep track of who has access to what systems and which devices they access your network on is by working with an experienced provider that offers both network monitoring and identity governance solutions—all in the same place. Our team of infrastructure monitoring and identity experts work hard to provide the tools and solutions that support IT teams and security professionals to more intelligently and accurately monitor their environments and users.
Learn more about how our top-rated Intermapper network monitoring software works alongside our Visual Identity Suite to help you quickly identify who and what is most vulnerable in your environment and then mitigate those risks in real-time. Find out how our solutions scale with your business—especially as the number of devices and users can grow and fluctuate over time. And learn how to become more proactive in your security approach with solutions that move your business forward. Don't wait until you are reacting to a security incident. See how our network monitoring and identity governance solutions are the foundation for a solid approach in your organization.
Get a Full View of Your Environment with Intermapper
Intermapper offers flexible network monitoring software, with live mapping and real-time alerts, so you're always one-step ahead of network issues. Download Intermapper and try network monitoring software free for 30 days.
Start My Free Trial