Text
Your organization is probably powered by a wide variety of business applications. Each department chooses the best software to meet its goals, regardless of how well that solution integrates with the rest of the IT environment. If you've been through mergers or acquisitions, you may be dealing with data silos and applications that just can't communicate.
The Automate Schedule Universal Connector simplifies complex and sprawling environments by making integrations between your critical applications not only possible, but easy.
A New Kind of EAI Tool
A New Kind of EAI Tool
Media
Image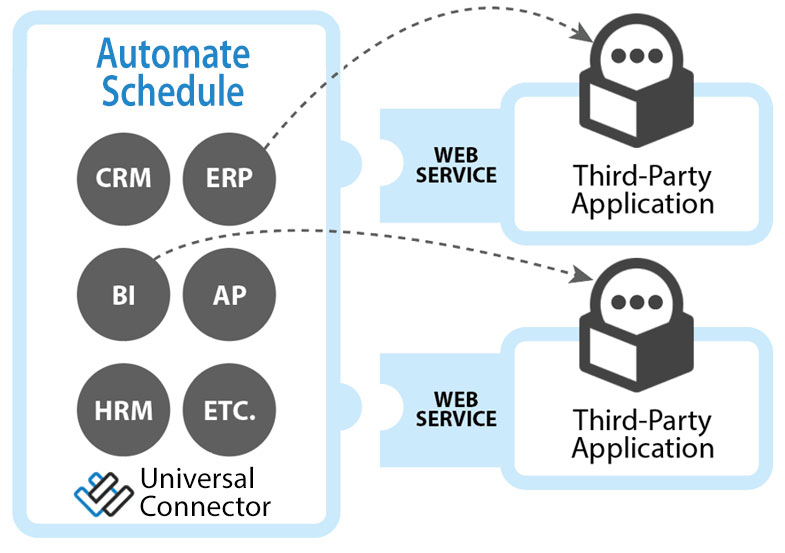 Text
Enterprise application integration (EAI) has traditionally involved individual interfaces between two applications. The Automate Schedule Universal Connector streamlines and simplifies EAI by using a web service to connect to third-party applications. Application-specific templates with unique actions allow for flexibility in automating any workload, on premise or in the cloud, and can be built by the user. Popular applications to automate include Customer Relationship Management (CRM), Extract, Transform, Load (ETL), Enterprise Resource Planning (ERP), and Human Resources systems.
Instead of creating islands of automation and forcing operators to maintain a different schedule inside of each application, the Automate Schedule Universal Connector allows users to create a uniform automation strategy using a single tool.
Maximize Your Software Investments
Media
Image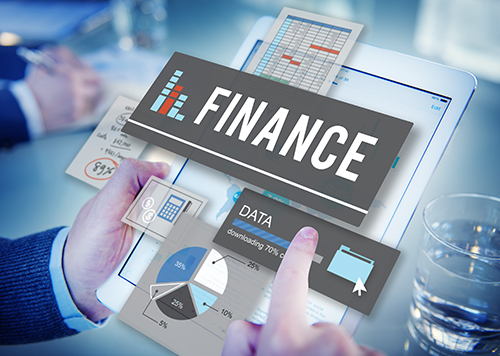 Text
Whether your business applications are widely-used enterprise solutions or niche tools, you want to make the most of your purchases. The Automate Schedule Universal Connector ensures that the benefits of Automate Schedule—like cross-system reactivity, detailed audit logs, and automatic notifications—are applied to any software you implement.
Gone is the reliance on a scheduling vendor or a consultant—now application integration is in your team's own hands. The Automate Schedule Universal Connector is easy to develop and is designed to grow with you as your business scales.
See for Yourself
Get a personalized demonstration of Automate Schedule and its Universal Connector
REQUEST A DEMO