Fortra's Offensive Security Solutions
Text
Our modern threat landscape is constantly evolving, and a proactive approach must now be as central to any security strategy as defensive tactics. Reactive controls will always be a necessity, but organizations can also work to reduce the attack surface by anticipating a breach and detecting and responding to security weaknesses before serious impact is felt.  
Get ahead of attackers with the help of offensive security solutions that identify and prioritize risk, provide actionable insights and creating a pathway to remediation. Our Offensive Security Bundles streamline multiple layers of complexity to create a mature security program and ensure your organization can prevent successful cyberattacks.
Bundle the following solutions in five different configurations for an enhanced security stance and centralized control:
Core Impact
Find your organization's weak points with Fortra's powerful penetration testing software solution. Core Impact provides much-needed insight into potential vulnerabilities, and allows users to run routine automated tests, as well as select from a library of exploits.
Core Impact is part of the Essentials, Advanced, Elite, and Advanced Red Team bundles.
Frontline VM
Continuous vulnerability monitoring and management is an essential piece of any cyber risk management program, and Frontline VM is trusted as one of the industry's most comprehensive, accurate, and easy-to-use vulnerability management tools.
Frontline VM is part of the Essentials and Elite bundles.
Cobalt Strike
Cobalt Strike is a threat emulation software that is primarily used for advanced adversary simulation and Red Teaming. As part of Fortra's Offensive Security Bundles, Cobalt Strike offers a flexible framework for executing post-exploitation tasks and provides key insights to improve security operations and incident response.
Cobalt Strike is part of the Advanced, Elite, Red Team, and Advanced Red Team bundles.
Outflank Security Tooling (OST)
Outflank Security Tooling (OST) is a set of specialized red teaming tools that are designed to simulate today's cyberattacks and current APT techniques while evading defensive and detection tools. Designed to extend Cobalt Strike's reach, OST empowers red team operators for increased efficiency.
Outflank is part of the Red Team and Advanced Red Team bundles.
Text
Anticipate Attacks with Offensive Security Solutions
Scans environment to identify security weaknesses that can be exploited by an attacker
Uses external information for risk prioritization
Can be automated and frequently run to provide up-to-date picture of security
Often required for compliance regulations
Frontline VM - SaaS vulnerability management solution with proprietary technology for superior network security assessments
Uses same techniques as attackers to exploit security weaknesses
Established parameters to enable in-depth assessment
Prioritizes vulnerabilities based on how effectively tests were able to exploit them
Helps guide and can later validate remediation measures
Core Impact automates advanced tests to efficiently discover, test, and report all in one place
Goal orientated attack simulations
Test organizational defenses including people, security protocols, and defensive technology
Can help train blue teams and run purple team exercises
Cobalt Strike provides a flexible post-exploitation framework that can emulate embedded adversaries.
OST provides a broad red teaming tool set with tools for every part of the attack kill chain
Bundle Solutions for Maximum Coverage
Text
With Fortra's Offensive Security Bundles, you can assemble your proactive security portfolio all in one place, choosing the combination that best fits the needs and security stance of your organization. Each one of our bundle offerings provides centralization and reduced console fatigue that will enhance and accelerate your security.
Why Bundled Software is Better
Choosing an Offensive Security Bundle doesn't only mature your security at a discounted price. By consolidating vendors, you'll also benefit from the efficiency of having the same best-in-class sales and technical support that Fortra offers across solutions.
Creative problem-solving paves the way to success when tackling complex cybersecurity challenges. By bringing trusted Fortra products together in powerful new ways, you have access to an elevated set of tools, capabilities, and resources. These software bundles will help you actively protect your organization's infrastructure, your employees and customers, and your data.
Frontline VM & Core Impact Essentials Bundle
Text
Combine Fortra's Frontline Vulnerability Manager (Frontline VM), the industry's most comprehensive SaaS vulnerability management solution, with Core Impact, Fortra's powerful penetration testing platform, to scan, evaluate, and prioritize security vulnerabilities throughout your network.
Essentials Bundle Benefits
Intelligent network scanning
Automated pen testing
Identify and prioritize vulnerabilities with Frontline VM, further evaluate risk through exploitation of these vulnerabilities with Core Impact
Integration of Frontline VM with Core Impact for swift vulnerability validation
Core Impact & Cobalt Strike Advanced Bundle
Text
Secure your environment with these powerful assessment tools. Fortra's penetration testing and threat emulation software together provide a robust view of vulnerabilities through advanced ransomware and phishing simulations and comprehensive reporting, while also giving teams the ability to collaborate in real time.
Advanced Bundle Benefits
Automated pen testing
Advanced adversary emulation and Red Teaming
Share resources, like modules and extensions
Extend security assessments with interoperability like session passing and tunneling capabilities
Frontline VM, Core Impact & Cobalt Strike Elite Bundle
Text
Evaluate security, identify vulnerabilities, and proactively reduce risk when you combine vulnerability management, penetration testing, and threat emulation tools. The three solutions run at the same time and are interoperable, streamlining the process to identify, remediate, and simulate vulnerabilities.
Elite Bundle Benefits
Intelligent networking scanning
Automated pen testing
Advanced adversary simulation and Red Teaming
Integration and interoperability features
Fully mature your offensive security strategy from initial scan to attack simulation
Cobalt Strike & Outflank Security Tooling (OST) Red Team Bundle
Text
Built to integrate seamlessly into Cobalt Strike's flexible command and control framework, OST extends your red teaming capabilities. Together, these tools can deploy more sophisticated adversary simulation and assess overall security posture and vulnerability.
Red Team Bundle Benefits
Advanced adversary simulation and Red Teaming
Post-exploitation exercises
Broad set of offensive tools focused on evasion
Integration of OST with Cobalt Strike's framework through Beacon Object Files (BOFs) and reflective DLL loading techniques
Core Impact, Cobalt Strike, & OST Advanced Red Team Bundle
Text
Safely evaluate security gaps, defenses, and security strategies using the same strategies as today's threat actors. Together Core Impact, Cobalt Strike, and OST provide a holistic security testing methodology for advanced red teamers.
Advanced Red Team Bundle Benefits
Automated pen testing
Advanced adversary simulation and red teaming
Broad set of offensive tools focused on evasion
Session passing and other interoperability and integration capabilities
Layering Solutions for a Mature Security Posture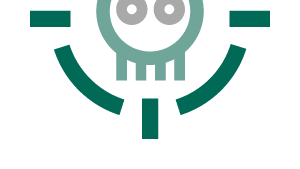 Cobalt Strike & Outflank OST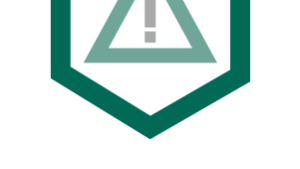 Core Impact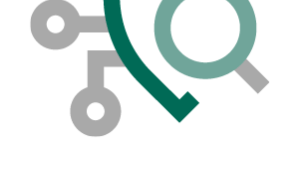 Frontline VM
Offensive Security & Vulnerability Management Datasheets
Need help figuring out which bundle is right for you?
Let us know about your needs and security goals and our security experts will help determine which bundle is the right fit for your organization.
Contact Us