Swiftly advance your cybersecurity program with this security testing bundle that features both an advanced penetration testing tool, Core Impact, and Cobalt Strike, threat emulation software intended for advanced adversary simulation and Red Team engagements. While Core Impact and Cobalt Strike enable a proactive approach to security individually, they are even more effective when used in tandem.
Pairing Core Impact and Cobalt Strike enables your security professionals to:
Assess Your Security: Run multiple security tests including vulnerability scan validation, advanced pen tests, and post-exploitation scenarios.
Centralize Efforts: Take advantage of interoperability features like session passing and tunneling capabilities.
Simplify Reporting: Prove compliance and plan your next steps with automated reports that efficiently generate a comprehensive record of your testing efforts.
Start the Purchase Process
Core Impact's simple tiered pricing model provides the versatility needed to allow organizations to build their security testing program at a reasonable pace and price. The Offensive Security- Advance Bundle is available with all three versions of Core Impact: Basic, Pro, and Enterprise.
When bundled, each tier of Core Impact will come with a license for the complete version of Cobalt Strike. If you're interested in comparing plans, refer to the pricing page.
Since Core Impact and Cobalt Strike are powerful security testing tools that use the same techniques as threat actors, we limit the purchase of these products to only responsible buyers. This is determined through a complete vetting of prospective users, which is also required by the U.S. Government to maintain security. To get this process started, simply complete the form.
Every Version of Core Impact Includes:
Network Testing
Target internal information systems and evaluate them for known exploits.
Rapid Penetration Tests
Use intuitive wizards for network information gathering, attack and penetration, privilege escalation, clean up, and more.
Test Modules
Tailor penetration tests to your environment by manually building different tasks, which can then be saved and reused.
Reporting
Generate automated reports for planning and prioritizing remediation efforts, as well as proving compliance for regulations like PCI DSS, GDPR, and HIPAA.
Unlimited IP Testing Scope
Get a comprehensive picture by testing as many IPs as you need.
Cobalt Strike Features Include:
Post-Exploitation
Emulate a long-term embedded attacker in a compromised environment.
Covert Communication
Use Beacon's malleable network indicators to load a C2 profile to look like different malware or blend in with normal traffic.
Attack Packages
Host a web drive-by attack or transform an innocent file into a Trojan horse.
Flexible Framework
Tailor Cobalt Strike by modifying built-in scripts, writing your own, or utilizing an extension from the user-driven Community Kit.
Collaboration
Share data and communicate with your team in real-time during an engagement.
Why Pair Core Impact and Cobalt Strike ?
With these tools, you'll be able to identify security weaknesses, prioritize risk, and test your defensive processes in order to close dangerous security gaps and better protect critical assets.
Left Column
Image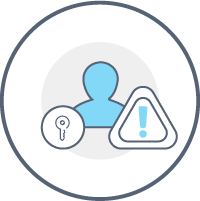 Safely test your environment using the same techniques as today's adversaries, from initial breach to an embedded actor.  
Middle Column
Image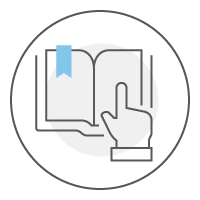 Create a unified tool set with interoperability capabilities and options for integrating other solutions. 
Right Column
Image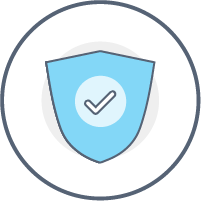 Develop a proactive security strategy to detect and respond to threat activity before serious impact is felt.