Prevent issues for IT services and processes that support business
Text
Vityl IT & Business Monitoring is not just an IT solution. It is your strategic ally to ensure that your operations run without interruptions. It monitors technical components that support operations within your company and third parties.
More agile, multi-technology monitoring in a single solution 
Out-of-the-box templates for the most used technologies on the market, intuitive dashboards, and a very easy-to-use interface.
Easier diagnosis of incidents and reduction of resolution times 
Top-down and bottom-up vision to easily understand the root cause of problems and solve them more quickly (or even automatically).
Service Level Improvement (SLAs) 
Measures and automatically generates SLA reports through customers and suppliers.
High ROI
Visible results in days and the best functionality / cost ratio on the market.
True IT - Business alignment 
Clear vision of the state of IT by service, customer, technology, and more.
Media
Image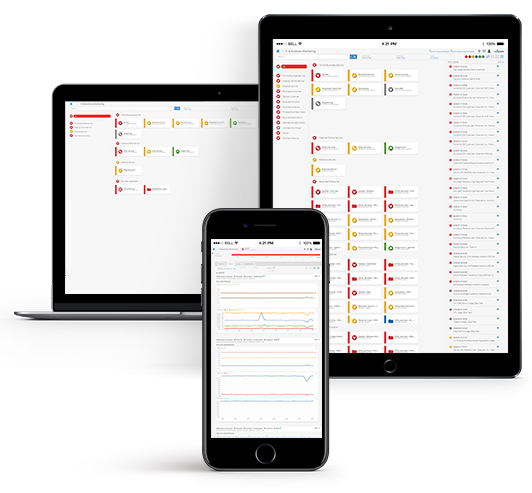 Text
Some monitoring tools are complex, expensive and not integrated
Does your organization have many disjointed monitoring solutions that stop you from having a unified vision that shows you what really matters? Vityl IT & Business Monitoring allows you to define a service in a few clicks and integrate the information coming from all your technical tools: Infrastructure, Security (SIEM), applications performance, databases, log files, help desk, CRM… anything! Therefore, you have a unique view of the state of your services in a matter of hours or a few days.
Vityl IT & Business Monitoring provides a powerful, multi-platform option to replace other expensive and time-consuming monitoring solutions. Vityl IT & Business Monitoring was designed for an easy and fast deployment, that enables you to achieve results faster.
Identify the root cause for issues in complex environments, on cloud and on-premise
How long does it take for your IT team to diagnose a problem? Who knows about a problem first? IT or Business? With Vityl IT & Business Monitoring you detect easily any delay or interruption in a service or process, identify clearly the root cause, and resolve it rapidly, even if it is an issue in a cloud server, or in different platforms or interfaces.
Improve the alignment between IT and business
Which problem do you need to solve first: the one worth at 5 cents or the one worth $1M? Vityl IT & Business Monitoring helps your team understand the impact of IT problems on your business by prioritizing the critical ones.
In many organizations, IT and business don't understand each other. IT believes that business considers them an expense instead of an investment, and that they only show up when a problem already exists. Vityl IT & Business Monitoring helps IT departments communicate with business users by providing clear non-technical information, so they can look at service levels together and make smart decisions. This positions IT as a strategic business partner.
Ensure service levels (SLA) that IT provides to the business
Provide business users with high-level dashboards for customers or partners, and provide IT staff with the visibility needed on components that can affect systems availability. Measure SLAs and make sure your vendors are providing you with the service level agreed.
[Vityl IT & Business Monitoring] gave us visibility and proactivity. The project was really very fast, it took between 3 and 4 weeks.
Operations Architecture Manager, Financial Company
An application monitoring solution tailored to everyone
Media
Image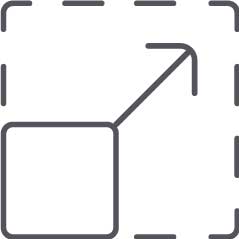 Text
Each company has different resources and monitoring needs. Vityl IT & Business Monitoring is a sophisticated and flexible solution, which adapts to organizations of all sizes and industries. 
All small, medium, or resource-limited companies can use our free version to monitor infrastructure, on a limited number of devices. Larger companies, typically working with more complex infrastructures and systems, can use the enterprise version of Vityl IT & Business Monitoring. This version allows greater visibility in real time and in context, and is able to respond to incidents more quickly. 
Get Started
Vityl IT & Business Monitoring offers great visibility in real time and in context, so your organization can detect and solve problems that might affect your business operations. Request your live demonstration and learn how Vityl IT & Business Monitoring can help you improve your IT service levels.
REQUEST A LIVE DEMO
Or if you prefer, download a free 30-day trial version to try Vityl IT & Business Monitoring yourself.
DOWNLOAD A FREE TRIAL