Image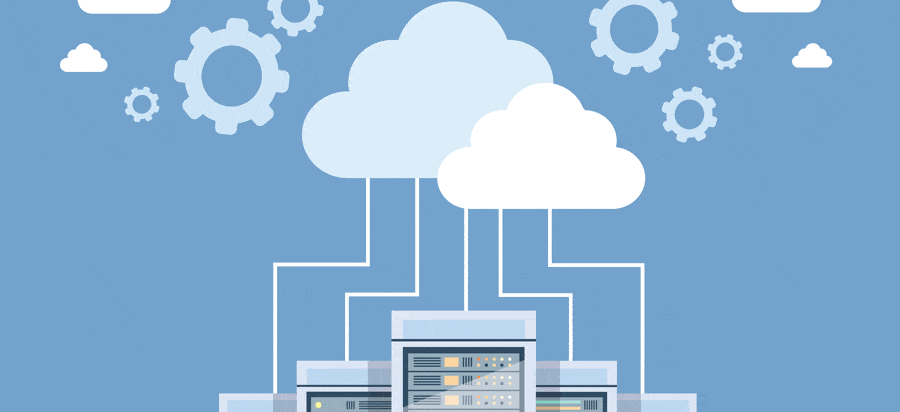 On-premises network monitoring software has been the norm for years. Now some organizations are moving to cloud-based network monitoring and management. When does each option make the most sense? When deciding between on-premises and cloud solutions, leading IT professionals apply scrutiny.
Some applications make a lot of sense in the cloud, like CRM software and marketing automation solutions. Deploying in the cloud can save your company costs and give you greater flexibility.
When it comes to network monitoring and mapping, there are benefits to both cloud and on-premises network monitoring. If you're trying to decide between the two, read on. 
Related Content: Ultimate Buyer's Guide: Network Monitoring Software. 
Cloud-based network monitoring 
Benefits
One thing IT administrators love about cloud applications is how easily and quickly you can configure them. The time to get up and running is minimal. Usually the managed services provider takes care of all the back-end details and setup. All you have to do is deploy agents and provide any needed access to your devices. 
Managing your solution over time is also easier. When new software upgrades or versions come out, the provider will take care of migrating you so you don't have to add one more thing to your to-do list. You also don't have to provide hardware resources to support the product, making cloud-based network monitoring very cost-effective. 
Another benefit is that cloud-based monitoring solutions usually provide remote access to your platform from any location or device with browsing capabilities. This gives you the flexibility and mobility to check in on performance whether you're in the field, working from home, or using mobile devices. 
Drawbacks
Security is one of the biggest reasons organizations choose not to use cloud network monitoring solutions. When your monitoring takes place in the cloud, you no longer have full control of your data. If there is a breach on the hosting provider's system, your data will be also be compromised. 
The reliability and stability of the service is also important to consider. Service providers will always have maintenance and upgrade cycles that could impact the service's performance. Connectivity issues could also affect your ability to get to your data. These connectivity issues could hit anytime—including the time you need visibility the most.
For these reasons, some IT professionals may prefer to maintain control over their data and technology. 
On-premises network monitoring 
Benefits
Keeping network monitoring on-premises gives you a level of control that cloud-based solutions just can't provide. One reason many IT professionals like to keep their network monitoring software on-premises is the ability to configure solutions to exactly match their needs.
Another key benefit is performance reliability. Connectivity issues or maintenance outages affecting your service provider could negatively affect your own performance. Being able to monitor and collect network data on-premises reduces those kind of problems. What good is monitoring a device if you're not able to do it in real time? Many on-premise network monitoring software solutions collect data with near real-time speed and accuracy, improving your response time to issues.
Control over data security is another reason IT teams choose on-premises solutions. Even though trust in the security of public clouds is growing, many organizations still feel more comfortable keeping their data on-premises. As security continues to be a top challenge for IT, on-premises solutions provide peace of mind by giving you more control over the way you secure your data. 
Looking for on-premises network monitoring that's user-friendly, secure, and reliable? Try Intermapper free for 30 days. 
Drawbacks
Installation and setup of on-premises software usually requires more thought and time. Although the added flexibility lets you tailor and optimize the network monitoring setup to your needs, some organizations just want to get up and running faster, and may opt for a cloud solution for that reason. 
Data access can be another drawback to on-premises solutions. If anytime, anywhere access to your network monitoring tool is important to you, some commercial solutions do offer web-based or mobile applications. When evaluating on-premises tools, it's important to ask if the tool has any remote access capabilities. 
The cost of on-premises software is usually the biggest drawback for organizations. While some on-premises vendors offer subscription models similar to cloud solutions, most require the purchase of a perpetual software license. While on-premises tools are generally more expensive, what some IT professionals don't realize is that if you include the costs of cloud migration, implementation, and any specialized integrations or enhancements, the total cost of ownership for cloud could actually be higher over time. That's why it's important to consider all your unique costs up front before making any assumptions. 
Comparing the two
Cloud network monitoring will always be an attractive solution for many companies. But it's important to decide which is right for your environment.  Identify and compare the features, business needs, and pricing of both solutions before you choose. Based on the results, you can make an educated decision on whether on-premises or cloud network monitoring software is best for your business. 
Choose the Right Tool. Here's Your Evaluation Kit.
You don't have time to evaluate dozens of network monitoring software choices. We've done your homework for you. Our Ultimate Evaluation Kit will help you find the right tool faster. 
GET THE EVALUATION KIT