Image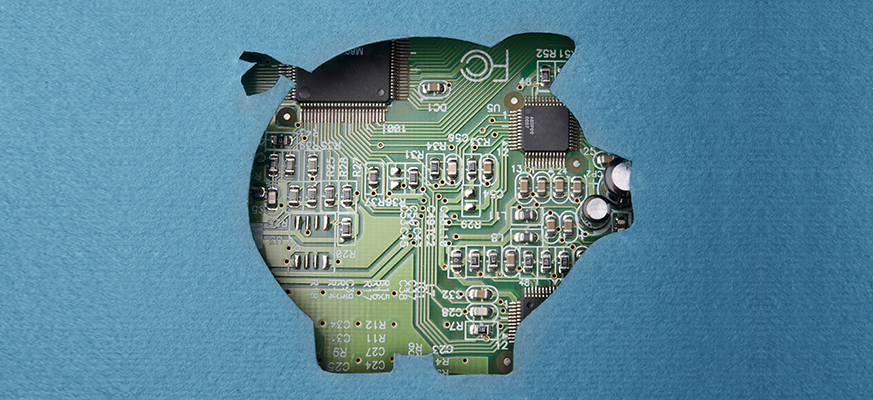 Your budget deadline is looming closer and closer. You know you want to invest in network monitoring this year, but you're not sure how much to allocate. Regardless of where you are in the process—whether it is switching software or adding software for the first time—it is a good idea to know what you are paying for and have a realistic budget line item in mind.
There are literally thousands of products out there, so it won't be easy to find the one that fits your infrastructure model and price range. From free, open source solutions to full-featured network management solutions, software that handles network monitoring can come at all price points, making it tricky to nail down an accurate estimate. Besides feature differences, different licensing models and payment structures further complicate the budgeting process. 
By thinking through a few quick questions, you can ballpark a reasonable network monitoring estimate that will not only give you the features you need, but also not freak out your boss.
Budgets for Network Monitoring are Growing
Before you create your budget, here's a little industry data that might help you convince your boss of the need for network monitoring in the first place. IT departments are all about improving network availability this year. In fact, one survey showed that 54% of IT professionals consider improving the availability and performance of their network infrastructure a top priority this year.
The same survey shows that 61% of IT budgets are increasing this year, while only 21% are decreasing.
If your company needs any convincing, it's clear that network monitoring is important, and it should have a place in every organization's budget.
Tips for Creating Your Network Monitoring Budget
Consider all your costs
Beyond the actual price of the software, don't forget to consider any necessary additional costs, including:
First-year software maintenance and support
Installation/implementation services
Training services
Any necessary associated hardware or software upgrades
Consider how the software is licensed
There are three main types of network monitoring software licensing models: per device, per interface, or per sensor. Some solutions offer a combination of licenses. It's easier to predict future costs for per-device licensing, because you know that for every new device you want to monitor, you'll need an additional license. Predicting interface costs as your network grows is more difficult. Typically, every device has one to many interfaces. The same goes for sensors, since you'll have multiple elements you want to monitor for every device. 
Depending on how the software is licensed, you'll want to budget for any licensing upgrades or expansions that you anticipate in your first year.
Consider payment structure
There are several different pricing models that you should be aware of. Do you want to pay all costs up front? Then consider a one-time license where your payment grants you a permanent license. This is the best course of action for a buyer who is knows the software is right for their business.
The tiered model is another popular structure in which you can incorporate monthly/annual payments with pay-per options. This allows you to scale as needed and more easily incorporate additional features/functions of the product.
Lastly, the pay-per-device model sits between the two previous structures and provides flexibility to the buyer to determine what the absolute need is—and that is what you pay for. The added benefit is that this model gives you the ability to scale. This can be a one-time scenario or tired-model depending on your preference.
Consider discounts
Some vendors actually offer discounts if your company falls in a certain industry, like education, government, or non-profit institutions. As you look into your options, make sure to ask. Depending on the time of year, there may also be seasonal discounts you can receive.
How Much Should I Budget?
If you're looking for a standard network monitoring tool with automatic mapping, real-time monitoring, and customizable alerts, the following represents rough, estimated ranges for what you may pay. Note that there is some overlap in each level based on the variety amongst vendor pricing models. 
25-50 devices: $750-$1800
50-100 devices: $1300-$3500
100-500 devices: $2,000-$10,000
Unlimited devices: $5,000-$60,000
Although every software offering is different, the typical features you'll get for a network monitoring solution include:
Network autodiscovery
Real-time network monitoring
Capacity planning
Alerting
On-premises or web-based installation
User authentication and security features
Integrations with third-party applications
Support
If you're looking for a more full-fledged network management solution, you'll often pay more up front but the software won't necessarily offer all features out of the box. Add-ons or extra modules will enhance the core software capabilities, such as providing:  
Mobile applications
Extra reporting functionality
Configuration/application/server management
Specialized monitoring for servers, websites, VoIP, Flows data, etc.
Pricing for network management solutions typically starts at several thousand dollars and climbs as you add on additional products.  
Why Trials Help Prevent Buyer's Remorse
Sometimes we purchase an item that we felt good about initially, but getting into the nitty gritty of using it, we discover some shortcomings. One of the reasons why most software vendors give free trials is to try to mitigate buyer's remorse and get you comfortable with the product so you know exactly what you are getting.
As part of the vetting process it is very important that you trial and demo the product, and ask the vendor questions about current features, pricing models, and future enhancement possibilities. This will make you feel confident in your options.
When You're Ready to Purchase
If you've trialed a product and are ready to investigate pricing, the next step is to determine who is going to use the product, what you are going to monitor with the product, and how you are going deploy it. Collectively, this information will be able to provide you with an estimate of what the solution will cost you. At this point you will have all the information to make an informed decision.
Knowing what kind of licensing you want, how large your network is, and what kind of solution (monitoring or management) you need will help you most accurately predict your total costs.
Simplify Your Software Search
Get your copy of the Ultimate Buyer's Guide for Network Monitoring Software —with helpful information on budgeting, pricing models, features, and more.
GET THE GUIDE