Business intelligence (BI) solutions support critical decisions with integrated financial, human resource, product development, customer, and other pertinent data. "Integrated" is the key word in that sentence. Collating data from disparate systems and locations requires efficient extract, transform, and load (ETL) processes. The more integrated the ETL process, the more effective the BI solution.
Informatica is the ETL solution for many organizations, integrating data across multiple applications. One such company was using Cognos as their BI solution, and Informatica to run and manage ETL processes, but they were still struggling with inefficiencies. "Our ETLs were taking ten and a half hours," says the Data Warehouse and Reporting Services Manager. "We wanted to get that down to two."
Their Informatica integration consultant suggested they find third-party job scheduling software. "Informatica moves data well," the Manager told us, "but its job isn't to schedule the coordination of data flows from outside databases." Achieving faster run rates and eliminating administrative overhead required finding a scheduler that was fully integrated with Informatica workflows.
But there was more than Informatica to consider. The Data Warehouse and Reporting Services team manages 12 servers that support the Cognos production infrastructure. Another two servers support Informatica production, while one
server supports the company's database. The scheduling solution would have to manage flows from ERP and finance systems, as well as Active Directory and other applications.
"Now Automate Schedule manages the schedule and we save 4 to 5 hours a day and get everything finished on time."
The team had experience with two other scheduling solutions and knew that with their complexity, and the current environment, they'd need to dedicate someone full-time to maintaining them. "I don't have extra staff and needed a simpler, more cost-effective solution," the manager stated. "We really needed to devote more resources to ETL programming."
The consultants recommended he try Automate Schedule, a powerful cross-platform software with the Informatica Seal of Approval, and he took a look. "I downloaded an evaluation, built a use case, and had it running in a day. In three days I had everything up and running. With competing products it would have taken at least a week just for installation and configuration."
The manager not only found Automate Schedule easy to use, but also noted that its full integration with Informatica is an important benefit, "I point Automate Schedule directly at Informatica and harvest workflows from a pick list." In addition to moving data into Informatica for ETL, they are using Automate Schedule to:
Enable building cubes in Cognos
Process and pick up data from the ERP system for inventory planning
Send FTP files to the finance team
Alert the ERP system that account balance reconciliation is complete
"We exceeded the value of our total investment within 3 months of the purchase and we haven't even gone into full production yet. With Automate Schedule, complexity is low and value is high."
"We support a tremendous amount of data processes and need to be sure that data loads are complete by 6:00 p.m.," he told us. "Staff used to stay until midnight to launch successive jobs.  They had to wait for one process to finish before kicking off the next one. Now Automate Schedule manages the schedule and we save four to five hours a day and get everything finished on time."
The team has also made good use of Fortra support. "They walk us through the problem and get to a resolution quickly, within one to three days. That's great relative to the industry." And with all the work Automate Schedule is managing, their investment has paid off. "We exceeded the value of our total investment within three months of the purchase and we haven't even gone into full production yet. With Automate Schedule, complexity is low and value is high."
Image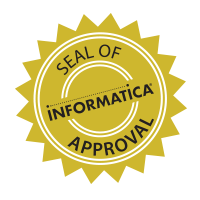 Get Started
Try cross-platform scheduling with Automate Schedule free for 30 days
START A FREE TRIAL