Have A Project that Needs Attention?
Media
Image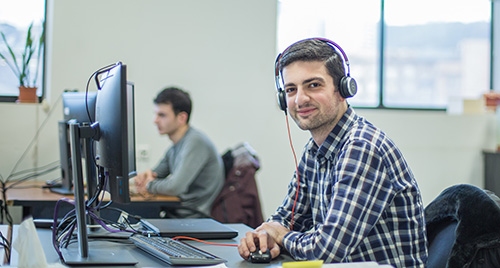 Text
Our software may be easy to implement and configure when you have the time and skills to do so, but what about when you're short-staffed, too busy, or hitting roadblocks? Never fear; we can bring you the expertise you need. Our consultants work with companies of all sizes and industries, armed with a deep understanding of the problems customers, like you, face every day.
Whether you need to improve your software setup or tune it to target certain business needs, we are committed to your success. Let us guide you through a project or, when the occasion calls for it, roll up our sleeves and work alongside your team to help you meet your goals.
We Can Tackle Your Biggest Hurdles Together
Make Implementing Your Solutions a Breeze
Whether you need extra hands at the office to get your Fortra solutions installed or prefer remote guidance, our consulting services help ensure that you get off to a good start with your software investment.
Configure Your Product Exactly How You Want It
You want your software to fit the way you do business. Learn how to benefit from purposeful software configuration and advanced features or discover new practices that will improve your current setup. We have a wide range of experts with deep technical and industry knowledge who can show you how to optimize your software—all with the intent of making your life easier.
Customer Stories about Consulting
Our consultants can help you:
Plan successful project implementations
Tailor your solutions to your environment
Improve business processes
Do more with your software
Get Started
Meet your business goals with help from the experts. Let's talk about what you need and how we can best assist you.
CONTACT OUR SERVICES TEAM