What is GDPR?
How is it Different than the EU Data Protection Directive?
Text
GDPR (General Data Protection Regulation) is the legal framework in the EU and the UK that replaced the previous EU Data Protection Directive in 2018. The most significant difference between the two is the difference between a regulation and a directive.
A regulation is law and is legally binding, whereas a directive is a recommendation and is not legally binding. This means that GDPR is a law that must be followed by all European member states.
Alternatively, this distinction can be explained as a regulation being a single set of rules that must be obeyed, while a directive is a set of rules that leaves room for interpretation.
While the previous EU Data Protection Directive did not define data breaches, GDPR includes this very broad definition, stating a data breach is "a breach of security leading to the accidental or unlawful destruction, loss, alteration, unauthorized disclosure or access to, personal data transmitted, stored or otherwise processed."
The definitions of a data breach and personal data matter, as they mean many different events or activities could qualify as violations of GDPR. Personal data is defined as "any information relating to an identified or identifiable person – not just data that could be used for fraud or identity theft."
Media
Image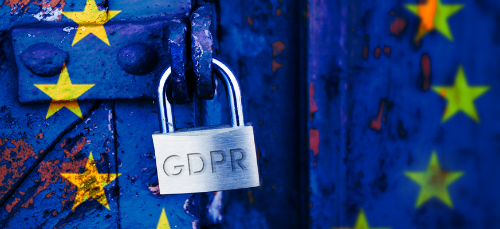 Text
What is the purpose of GDPR?
GDPR is intended to protect personal data and how organizations process, store, and ultimately destroy it when the data is no longer required. The law gives individuals control of how companies can use information that is directly relatable to them personally and provides eight specific rights.
It also lays down very strict rules governing what happens if access to personal data is breached and the consequences (fines) organizations will suffer.
How Does the GDPR Define "Personal Data"?
When it comes to data protection, the GDPR regulations are the strictest in the world and cover the term "personal data" with a very broad brush to encompass virtually any information that can possibly identify an individual. GDPR can be applied in many ways, including examples such as the following and more:
Direct/Indirect Indentification
If the subject can be directly/indirectly identified by name, identification number, address, online profile, or any unique physical, genetic, mental, commercial, or cultural characteristic
Assigned Data
By any data assigned to an individual such as a phone number, license plate number, customer ID, credit card number, etc.
IP Address
IP addresses if turned over by an organization's controller by request
Text
For GDPR compliance it is best to keep the phrase "any information" top of mind. Assume and act as if personal data is an identifying factor in how you deal with and protect any of it in your possession. As an example of how broadly the GDPR can be interpreted, the European Court of Justice even includes less obvious information in its interpretation. If an individual could even be identified by recorded information on such things as start and stop times for work, or answers to a test and remarks from a test examiner, this too can fall under the GDPR umbrella.
GDPR also includes subjective information in its definition of personal data. So that can include situations such as work performance reviews, estimations of creditworthiness by a lender, and other judgements.
GDPR also applies levels of protection, subjecting sensitive personal data such as genetic, health, racial, ethnic origins, political opinions and religious affiliations, trade union memberships, etc., to an even higher standard of protection.
Media
Image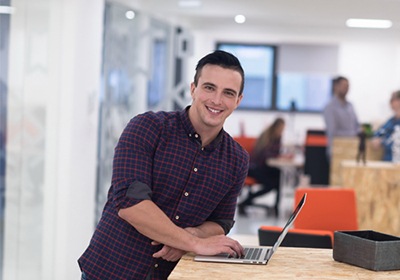 Text
Who Does GDPR Apply to?
The personal data covered by GDPR starts with any data assigned to a natural person at birth, covers all identifiable data for that person throughout their lifetime, and ends at that individual's death. It does not, however, apply to organizations, businesses, or institutions, etc.
Organizations that store or process personal information about EU residents are obligated to comply with the GDPR, even if located outside the EU.
Remember, the regulation defines personal data as "any information relating to an identified or identifiable natural person/individual."
GDPR's impact on IT staff can't be minimized. Controllers, data protection officers, processors, and others all play a role in facilitating and enforcing GDPR compliance. As a refresher on roles associated with GDPR compliance:
The 8 Rights of GDPR
Right to Be Informed
Before data is collected, a data subject has the right to know how it will be collected, processed, and stored, and for what purposes.
Right to Access
After data is collected, a data subject has the right to know how it has been collected, processed, and stored, what data exists, and for what purposes.
Right to Correction (Rectification)
A data subject has the right to have incorrect or incomplete data corrected.
Right to Erasure (Right to Be Forgotten)
A data subject has the right to have personal data permanently deleted.
Right to Restriction of Processing
A data subject has the right to block or suppress personal data being processed or used.
Right to Data Portability
A data subject has the right to move, copy, or transfer personal data from one data controller to another, in a safe and secure way, in a commonly used and machine-readable format. Wherever technically possible, this also includes the right to have the data transferred directly from one controller to another without the data subject having to handle the data
Right to Object to Processing
A data subject has the right to object to being subject to public authorities or companies processing their data without explicit consent. They also have the right to stop personal data from being included in direct marketing databases.
Right to Not Be Subject to Automated Decision Making
A data subject has the right to demand human intervention, rather than having important decisions made solely by algorithm.
Challenges for GDPR Compliance
Text
Complying with the stringent GDPR is not without its challenges. But countries around the world recognize that the strict guidelines designed to protect personal data are in an organization's best interest, as well as for individuals, and many countries are developing compliance regulations modeled after the GDPR as a result. A few of note: the California Consumer Privacy Act (CCPA), Canada's proposed Digital Charter Implementation Act, and Brazil's Lei Geral de Protecao de Dados (LGPD).
To comply, organizations need to do the hard work of protecting the rights of their data subjects and of conducting impact assessments, reporting incidents like breaches, and ensuring they have auditing processes in place. In addition, while GDPR is an EU edict, its impact is global as organizations who have employees or customers outside the EU or who use data processed outside the EU must also comply.
IT staff may have used manual processes or even temporary controls when the GDPR was first enacted to help meet the requirements, but this approach is not sustainable. Instead, robust data protection technology that is automated and streamlined better meets the strict regulatory requirements for limiting access to personal data and securing data at rest and in motion. Three areas are of particular concern to IT teams:
Security
With data breaches costing millions and with far-reaching PR costs, ensuring the security of data that falls under GDPR is essential. Best practice for IT teams is to invest in security solutions such as encryption, secure file transfer, and identity and access management.
Data management
As the GDPR gives individuals the right to request data be accessed, transferred, deleted, or otherwise processed, IT teams are challenged with securing efficient and transparent technical solutions to manage these requests. In addition, IT needs to ensure any solution selected is auditable to meet the requirements. And to meet the needs following a data breach, IT needs to ensure they are adequately staffed and trained to both report and mitigate any incidents.
Automation
Determining how to securely store and manage the consent status of data subjects across the organization is another concern. GDPR's Article 30 is the requirement for processing activities of personal data to be recorded. Initially, many companies did so manually, but as these records need regular updating, automating helps streamline this requirement and allows the IT to focus on higher level tasks. Collaboration platforms and tools, as well as setting up workflows and business rules can help keep Article 30 records up to date more easily.
Meet GDPR Requirements with a Suite of Security Solutions
Complying with GDPR requires a layered approach best met with a suite of security solutions that can be seamlessly integrated across your enterprise to enforce the policies set in place. Fortra's security suite offers a variety of security-focused solutions to help you meet your GDPR obligations.
We Can Help with GDPR Compliance
Contact the professionals at Fortra for a free 30-minute consultation on what solutions are best for your organization. We'll help you determine what you need to do next to be in compliance with GDPR.