What is Secure File Transfer?
Text
Secure file transfer (SFT) is an all-in-one secure solution that streamlines your file transfer processes while protecting your data. With support for multiple file transfer protocols, audit reporting, and automation capabilities, you'll save time while improving security in your organization.
What Do Secure File Transfer Solutions Do?
Secure file transfer solutions automate and secure file movement using a centralized, enterprise-level approach. With an SFT solution, file transfers and related business processes are streamlined without the need for programming or special skills.
Why Use Secure File Transfer?
Easily exchanging information through file transfers is critical to doing business, but it's also an area where many organizations have severe security vulnerabilities. Poor FTP implementations, a lack of internal security controls, and insecure file sharing apps are just a few of the problems that could be putting your valuable data at risk.
Many organizations attempt to handle new file transfer requirements by writing custom scripts – a practice which is expensive, time-consuming, and error-prone. With SFT by your side, there is no need to juggle multiple tools across disparate systems as your team's resources are drained – file transfers don't have to take up precious time, they can be managed with the built-in features designed for reliability and automation.
With secure file transfers, you can quickly create new processes, keep an eye on your data transfers, and limit access to appropriate parties. Built-in auditing helps you monitor user access and know when file transfers fail – or succeed. Safeguard your organization while simplifying your day-to-day with one of Fortra's SFT solutions.
The Benefits of Secure File Transfer Solutions
Left Column
Prevent data breaches using secure protocols, strong encryption technology, and modern authentication methods.
Middle Column
Help ensure compliance with detailed audit logs and role-based permissions.
Right Column
Increase productivity by automating workflows and integrating with existing applications.
Secure File Transfer Solutions from Fortra
With Fortra's Managed File Transfer, Secure Email and Collaboration and File Transfer Acceleration solutions, data transfers can be securely managed end-to-end, no matter where the data resides or where it is deployed. Plus, our comprehensive, enterprise-level solutions provide support for multiple file transfer protocols, audit reporting to help meet compliance requirements, and automation capabilities, so you'll save time and reduce risks of human error.
Simplify, secure, and automate file transfers enterprise-wide though a centralized, user-friendly interface designed to help employees, partners, and customers safely move data of any type or size easily and without the need for special programming skills.
Emailing and collaborating is how business gets done and organizations can do so more confidently enterprise-wide with secure mail and collaboration tools for file syncing and sharing from Fortra.
When the speed of file transfers matters as much as the security of the data in motion, a file transfer acceleration solution satisfies both needs seamlessly.
Text
Integration with Data Security Solutions
Alongside data classification and data loss preventions solutions as part of a data security solution suite, managed file transfer can be deployed to provide seamless protection for business-critical data from creation to destination.
During the content inspection process, Fortra DLP tools recognize different data classification labels and automatically enforce the appropriate policies.
They also ensure data classification labelling remains in place as the data moves throughout the network or leaves the organization.
Files being sent or received securely through managed transfer benefit from an additional layer of data loss prevention and protection from cybersecurity threats.
Featured Bundles
Media
Image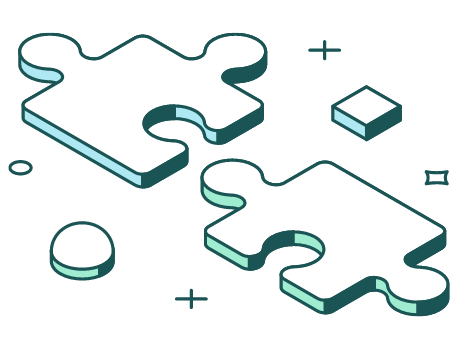 SFT Threat Protection 
Ensure every file is inspected and sanitized before continuing to its destination. Our SFT Threat Protection bundle combines the power of Fortra MFT solutions with our Secure ICAP Gateway for seamless, secure file transfers. 
Zero Trust File Transfer 
Zero trust is about more than network segmentation. With the Zero Trust File Transfer bundle, you can encrypt and securely share data with authorized individuals while protecting it from viruses and malware. The result is portable, persistent data security for files of all sizes and sensitivity levels – plus progress towards zero trust goals.