Making Our Community a Better Place—Around the World
Media
Image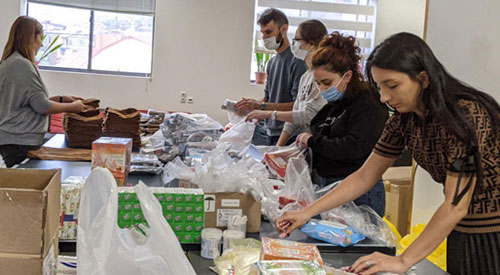 Text
Giving back is an important part of the Fortra culture. Every day, our employees around the world donate time and money to make our community a better place. 
We pay it forward. We work with charities that help kids, animals, promote diversity and inclusion in their communities, and so much more.  
Fortra Gives Back
Media
Image
Text
Annual Fundraiser 
Each October, Fortra employees come together in the spirt of giving back (and having fun). 
In 2021 Fortra employees raised $90,000 to benefit charities around the world focused on diversity and inclusion, such as MotherCoders (US), The Diversity Trust (UK), ADHD Foundation (AU), Insurance Foundation for Servicemen (AM), Amics De La Gent Gran (ESP), Tjejzonen (SE), Cuida Haciendo Arte con Pequenos (AR), and much more. 
Media
Image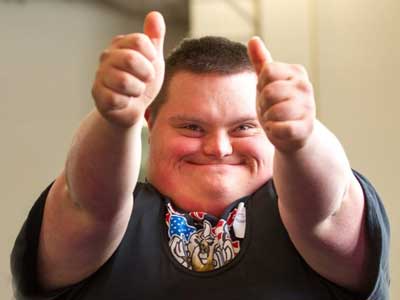 Text
The Polar Plunge 
Special Olympics Minnesota's signature winter event, the Polar Plunge, showcases participants jumping into a freezing cold body of water and raising funds that support more than 8,200 individuals with intellectual disabilities across the state.  
Fortra employees band together to face the freezing temps year after year to support this cause.  
Funds raised through the Polar Plunge go to support not only year-round sports training and competition for people with intellectual disabilities but also initiatives that encourage health, leadership and inclusion. 
Media
Image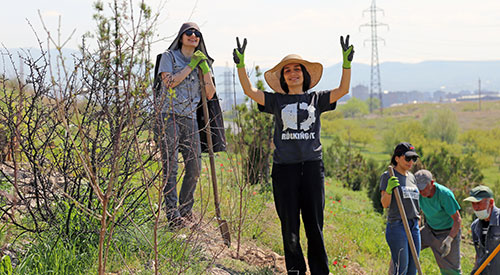 Text
Giving Back to Nature 
Our employees from the Yerevan office, in partnership with the Armenian Tree Project, planted 100 trees near a fallen soldier monument called Erablur. These almond and apricot trees are meant to attract birds and make the monument livelier. 
How Fortra Gives Back
We give a portion of our revenues to various charities 
Fortra is committed to giving back to the community through various projects. We and our employees donate to philanthropic organizations around the world. 
Employees can direct a portion of the corporate giving to charities of their choice (Pay it Forward) 
Through this program, each employee can apply to receive a $1,000 USD donation to a qualified charity of their choice.   
One paid day off to volunteer with various charities 
Each team member is entitled to one paid day off each year (in addition to their PTO) to volunteer with a charity of their choice. 
Annual Fundraiser with activities to donate proceeds to charities. 
Each October, we host a multi-day campaign to raise funds and awareness on behalf of employee-chosen charities. Fortra also offers matching contributions to organizations.
Employee-driven "Fortra-fiers" 
The Fortra-fiers organize monthly opportunities to help important causes. We've constructed houses, fed people, stocked food shelves, and collected gifts and school supplies for local charities and nonprofits as part of this initiative.
Organizations We Support
Media
Image