Text
Imagine you're an internet service provider in a rural area. You only know about an internet outage if a customer calls to complain or logs a ticket. Hours can go by before your IT team is aware of the issue and begin resolving it.   
This kind of situation happens every day in organizations across the world. Whether you're in education or technology, finance or government, you experience unexpected, even serious network outages. Maybe it's only a couple minutes here and there. Maybe it's a few hours. Whatever the case, issues like these can halt operations, anger customers, and even cost you revenue the longer and more frequently they occur.
And the more time problems take your IT team to remediate, the more serious the impact on your organization's bottom line.
Finding out about outages from customers is not ideal. Thankfully, there's a better way: network self-healing with a network automation tool. You can actually use network monitoring to detect that the internet's down, and IT automation to reboot it.
The beauty of network self-healing is that IT issues can get resolved immediately and quickly, without anyone having to get involved.
Media
Image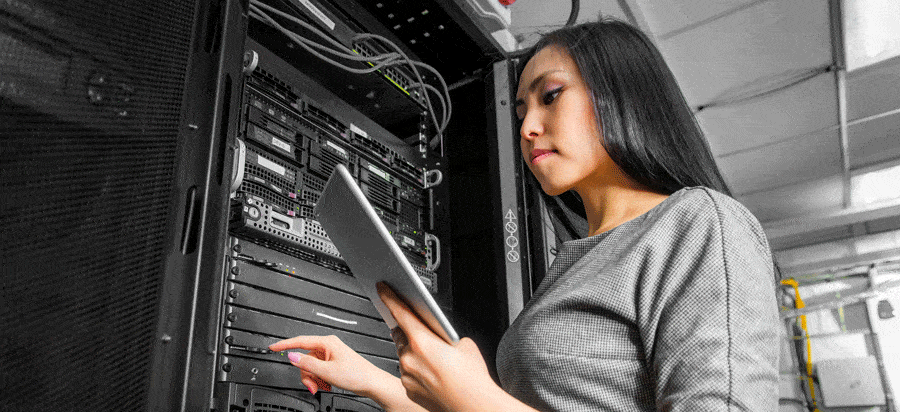 Text
What Is A Self-Healing Network?
Network self-healing is when network problems are resolved without the need for humans to get involved. A network automation tool can detect and remediate outages, failures, and breaches of all kinds.
While scenarios of network self-healing range from basic to advanced, self-healing typically happens through an alert triggering some sort of corrective action on your network.
The Benefits of Self-Healing Networks
Organizations of all kinds can enjoy the benefits of network self-healing. Here are some of the top benefits you'll experience by automating network remediation:
Cost savings. Fixing repetitive, tedious IT issues eats up IT's time, and we all know time equals money. Network self-healing can save you bigtime in total hours and overtime.
No need to involve people. When IT doesn't need to get involved, you can keep them focused on more important projects. Automating processes also helps avoid user error.
Real time fixes without delay. Automation helps resolve problems in a matter of minutes, whereas it might take a human several hours to do the same thing. With network self-healing, you get maximum uptime. 
Less manual work for IT. Don't waste your staff's brain cells on work they can do in their sleep. Free them up to do more strategic work. Who wants to spend all day on manual tasks, anyways?
Customer/user satisfaction. Whoever you serve—customers, clients, or just your internal users—give them the best experience possible with your services. It may not be easy to measure the satisfaction of customers, but it will help you earn trust and repeat business over time.
Is a Self-Healing Network Worth Investing In?
Automation can simplify your life, but is it worth the investment? While many IT professionals have the skills to create their own scripts or configure open source tools, not all have the time. The productivity gains alone are enough for many organizations to invest in network automation tools.
Here are a few questions to ask if you'd thinking about investing in network self-healing tools:
What is the current labor cost of the remediation process? 
How much time is spent correcting human errors? 
How much time will the automation tool spend compared to human employees?
What is the cost of implementing the solution?
Find and Fix Outages with Network Automation
Don't waste any more time with manual remediation. Try network automation for seamless network self-healing.
START A FREE TRIAL