The vast amount of information entrusted to data centers – whether off-site, co-lo, cloud-based, on-premises or hybrid -- is typically business-critical. Therefore, the entire environment of the center, its infrastructure, applications, and facility equipment, demands around-the-clock attention. To ensure this environment functions at 100 percent at all times, robust data center monitoring tools are essential. These tools can serve as those unwavering, 24/7 set of eyes needed to ensure the maximum amount of uptime for an optimal experience.
Whether your data center consists of a few racks in a clean room or spans continents and multiple physical sites, minimizing downtime depends on having the current big picture of your data center's entire environment, not just your network infrastructure.
Media
Image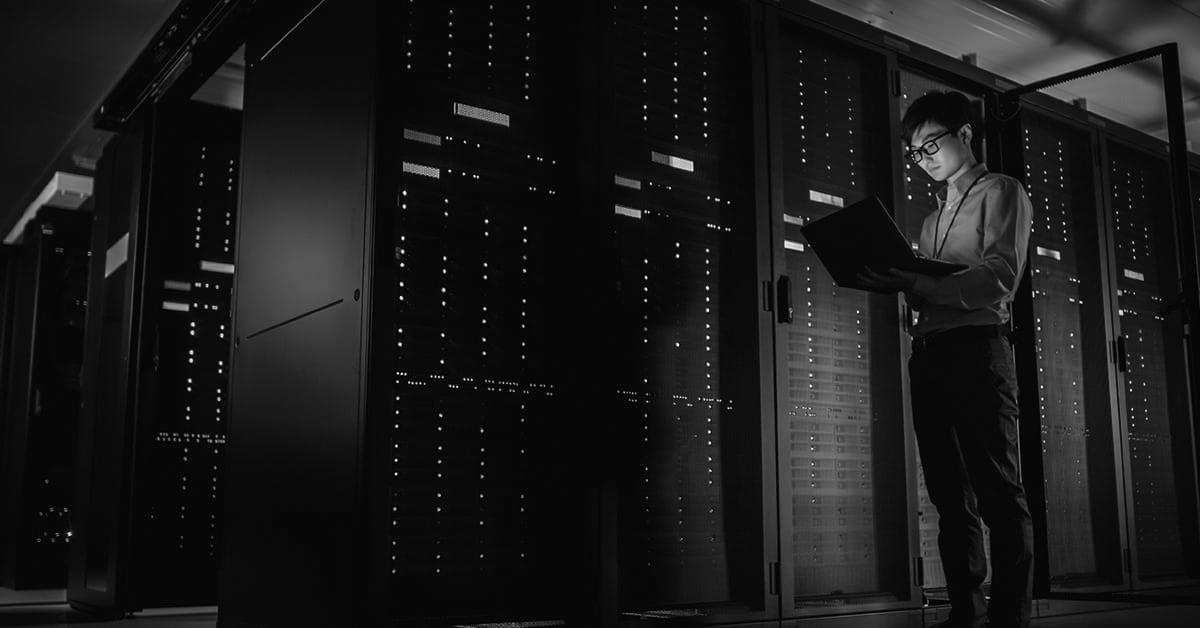 Text

Data Center Monitoring Tools Stand Guard 24/7
You don't know what you don't know. And if you can't see the big picture of your data center's entire environment from end-to-end, you lack the visibility needed to avoid bottlenecks, ease bandwidth strain, and avoid costly, time-consuming outages.  Data center monitoring tools can help you quickly see issues before they create chaos.
Effectively and efficiently managing your center's network capabilities requires a software solution capable of multi-tasking: monitoring any of the devices in your data center, mapping that environment, and alerting you to impending issues. This solution should also provide a comprehensive and robust feature set, like that of Fortra's Intermapper, to manage these concerns and help your IT and data center facilities teams avoid network failures, and dreaded downtime.
How Can Data Center Monitoring Tools Maximize Uptime and More?
Knowing what's happening across your data center in real time and setting up automatic workflows to address issues, can help reduce the risks and staffing costs that come with relying upon your IT team being available 24/7 to address issues rapidly and consistently.
Intermapper delivers comprehensive network monitoring and mapping. With Intermapper's data center monitoring tools in place you can:
Monitor any devices in your data center

Infrastructure-based like servers, switches, routers and more
Application-based like email and web services
Facility equipment such as security cameras, thermostats, humidity levels, etc.
Anything with an IP address can be monitored by Intermapper through lean polling, powerful probes, and common protocols such as SNMP, TCP and HTTP, to ensure everything is running smoothly.
Map your entire environment: Live, dynamic maps and autodiscovery makes getting a bird's eye view of your data center fast and easy.  See the status of all your devices, the physical connections, and traffic metrics without needing to constantly refresh your view. Real-time network mapping makes troubleshooting issues 10 times faster.
 
Get alerts: As all of your environment's devices are continuously monitored, Intermapper   collects this data and compares it to the thresholds you set to alert your team when problems surface via email, text, sound or other notification methods before customers or users are ever impacted.
 
Monitor your bandwidth: Easily see what's consuming bandwidth with real-time visibility into your data center's network traffic, including top talkers and applications types. Intermapper Flows makes it easy to dig into any suspicious spikes and dips in bandwidth usage and provides insights into future bandwidth needs.
Get remote access: Keeping an eye on your data center has never been more critical. With Intermapper Remote Access,  monitor your center's network performance around the clock through any web-enabled device no matter where your team or data center is located. To ensure security, access levels can be managed through Intermapper. In addition, any data center consultants or managed service providers (MSPs) responsible for monitoring client networks can benefit from the ability to monitor a remote location without needing to be on-site.
 
Achieve network automation: Optimize your time and personnel resources and fix issues without delay when you hand your network alerts off to automation scripts. With a network monitoring tool, you can cut remediation time and offload those mundane, manual network tasks, like restoring or restarting a failed device, backups, or reporting to a software robot.
Powerful Monitoring Tools Can Enhance Your Data Center
When it comes to monitoring your data center's network, you don't have to solely rely on your IT staff. Put the power of the data center monitoring tools Intermapper delivers to work at your data center. See for yourself how easy it is to install, use and start getting the big picture of your environment.
Show Me Intermapper