Image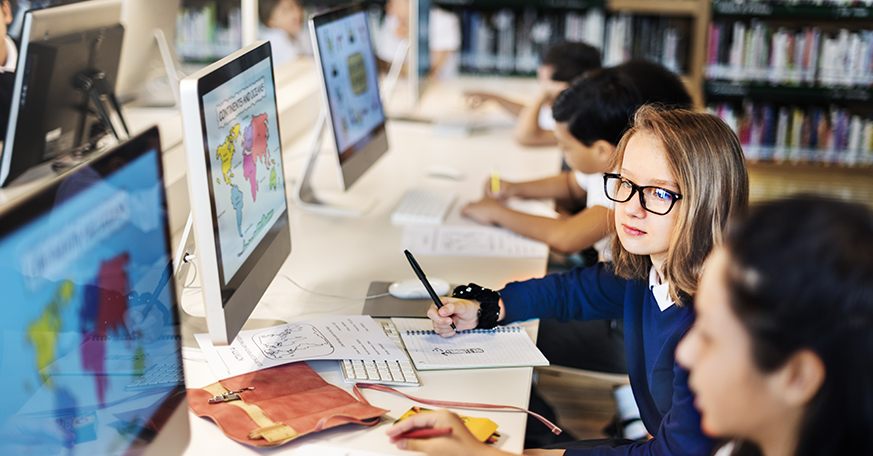 Every year as fall rolls around, IT administrators who run the day-to-day technology powering educational institutions, from school districts to colleges, are preparing their networks for surges in traffic as students and teachers return. But what do they need to ensure a smooth transition from the slow summer months to the busy school year?
What Schools Require from Network Monitoring
Schools face unique challenges concerning IT, specifically in terms of content control. Accordingly, any network monitoring software has a high bar to meet. Particular requirements include:
Limited classroom time: Teachers don't have the luxury of waiting all day for the network to revert back to normal after being slow or even going down. Classes may be only 45 minutes long at some schools, meaning that monitoring tools must be highly responsive to activity spikes and anomalies in order to prevent downtime.
Content filtering: Approximately 98 percent of U.S. schools control what their students can see on the internet, according to one study from the American Association of School Librarians. While there is dedicated software for blocking specified websites, administrators also benefit from insight into where the unauthorized traffic is coming from, down to the originating IP addresses.
Bandwidth utilization: School networks are often strapped for bandwidth as they attempt to accommodate many endpoints (including the continual influx of mobile devices). Network monitoring must work in real-time to pinpoint problematic switches and ports as well as drops in availability. This way, schools can ensure that their infrastructure is up to snuff.
The stakes are high for ensuring consistent connectivity through networking monitoring. While schools all across America are deploying laptop and tablet initiatives to extend the classroom and, in some cases, replace textbooks, students and teachers don't always have the best Internet access. Speeds may be too slow to make these extra technology efforts and assets worth it.
Going to a nearby coffee shop or McDonald's is a common workaround, but this isn't an ideal solution during school hours, and institutions have been looking to upgrade their networks to meet growing demand. Thanks to the federal program E-Rate, schools everywhere have at least basic internet access and they can now focus on boosting network speeds.
"Our job is to prepare our students for the real world, and that means giving them the 21st-century job skills they need," said Johnny Budd, Superintendent of Indiana's Decatur County Community Schools, according to The News & Tribune. "For their sake, we need to make this [high-speed Internet initiative] work."
How a Network Monitoring Solution Helps Schools
With a network monitoring software like Intermapper, schools get a comprehensive solution that enables better network management. It helps them get the most from their new network infrastructure, through features such as:
End-to-end diagnostics: Identify and solve issues in mere minutes with a responsive web design that supports modern browsers (including phones and tablets).
Flow visualizations: Discover problematic IP addresses, switches, and ports through Layer 2 views.
Historical analysis: Comb through past traffic patterns and set baselines for the future.
Depending on where you live, school may kick off any day now or it may not start for awhile. Either way, it's never too early to think about whether your network is up to par.
Are you monitoring your network?
Vail School District, one of Arizona's fastest growing school districts, is also one of the most tech-savvy. Find out how they use Fortra software to keep network technology running smoothly and prevent distracting outages.
READ THE CUSTOMER STORY