Text
The latest release of Vityl Capacity Management includes increased cloud support, new integrations, and other enhancements. Current customers can download the latest version from the customer portal.
Media
Image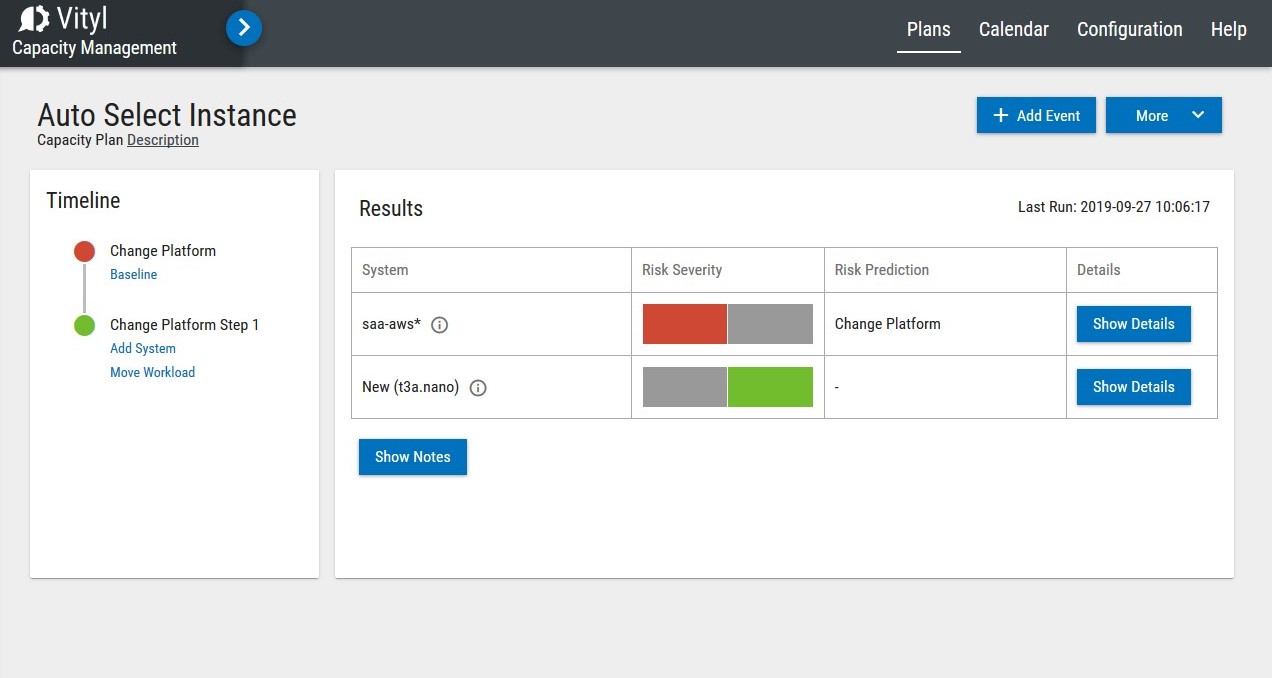 Text
Automatic AWS EC2 instance selection
Right-sizing your cloud instances is essential to make sure you only pay for what you need in the public cloud. In this latest release, we've added functionality to automatically pick the right size instance for a workload, eliminating the guesswork and ensuring that your AWS EC2 instances are just the right size for optimal performance and cost management.
Kubernetes integration
This integration provides native support for Kubernetes, the most popular container management tool. Now Vityl works in combination with container data collectors to help you manage container environments at the cluster level.
High-resolution monitoring
In our July 2019 release, we added the ability to collect high-resolution data. This is particularly important for businesses that have the potential to make or lose lots of money in a matter of seconds. In release 2.5, you can monitor mission-critical IT services with real-time hi-res data in addition to viewing hi-res data historically.
Prometheus integration
For those operating on OpenShift and OpenStack platforms, integrating Prometheus with a capacity management tool helps you get immediate value from the data. This integration helps you use Prometheus data more easily in your analysis, monitoring, and capacity planning.
Automatic refreshing of custom dashboards
Get real-time dashboards customized to your exact needs. Now visualizations of your reports will continually refresh with the latest data for you, keeping your organization informed with customized, real-time reporting.
Want to see it for yourself?
Request a live, personalized demo of Vityl Capacity Management to see version 2.5 in action.
REQUEST MY DEMO