The realm of cybersecurity and automation is always changing, and we're evolving right alongside it. Say hello to Fortra, the new face of HelpSystems. We're bringing you the same people-first support you've come to expect from HelpSystems, only now we've been Fortra-fied with the purpose of providing you with exceptional protection and peace of mind along every step of your journey.
Media
Image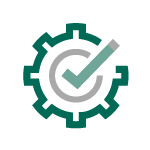 Text
Why Teams Need IT Automation 
Many IT and security teams have a shared list of responsibilities, causing you to wear multiple hats throughout the day. And yet, there still aren't enough resources to accomplish all the work as new applications—and their associated alerts—come online. Add to this business users' need to manipulate data in a myriad of ways, and there's simply no possibility of getting everything done effectively with manual processes. 
Media
Image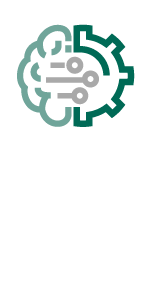 Text
Do More with Intelligent Automation
Doing more with less in your organization may seem unattainable. But with intelligent automation, it's possible. Traditional automation enables new levels of productivity in your organization, empowering an army of one to do the work of many, while reducing costs and decreasing errors. But intelligent automation takes automation to the next level by introducing artificial intelligence (AI) and machine learning.
Augmenting traditional automation with AI and machine learning unlocks the full potential of automation and ensures continuous self-learning across your processes. This means you see consistent improvement in productivity and your systems get smarter and more accurate along the way.
Combining intelligence with automation also enables you to go beyond purely repeatable processes, expanding your automation to initiatives that require some level of human interaction. Enhancing the value of automation in your business is possible by leveraging the best in automation with the best in AI and machine learning.
Media
Image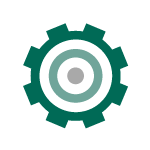 Text
Our Fortra Automation Anthem
Businesses everywhere are reaching a tipping point when it comes to how they deal with data and batch processes. Automation has emerged as the key to success. Fortra has your back across all aspects of automation–regardless of operating system–so you can reduce overhead and costs. It's a core element of our goal of helping you Build a Better IT™.
The Fortra Approach for Enterprise IT Automation
It's more important than ever to leverage a strategic approach that manages diverse enterprise automation tools and solutions more holistically. View this white paper to explore key principles, examine critical cornerstones, and discover how to bring together diverse technologies to solve your unique automation challenges.
Text
Image

Many organizations rely on employees to complete time-consuming processes that don't add value to the business. These error-prone tasks require tremendous resources and effort, but can result in costly mistakes for the organization. Perhaps worse, these tedious efforts take individuals away from making more strategic contributions to the business.  
Robotic process automation (RPA) addresses these challenges by giving manual, repetitive tasks to software robots that don't make mistakes. RPA reduces the burden on human employees and empowers them to spend more time on strategic initiatives. By transforming how organizations work, RPA enables your business to increase productivity, reduce costs, eliminate costly errors, and increase productivity with a scalable, digital workforce.  
RPA can automate virtually any business or IT process, including high-volume data transfers, mortgage and loan processing, syncing of patient records, and insurance claims processes. It can also manage web browser automation, data extraction and scraping, Microsoft automation, report generation and distribution, and a wide range of other automation tasks. 
We offer a top-rated RPA solution that puts you in the driver's seat. Empowering you to streamline business or IT processes that span locations, departments, and systems. Automating as much or as little as you want to give your business and your employees a boost. 
Robotic Process Automation in Action
Text
An international business solutions company uses our RPA solution to gather data in emails from customers and combines it with data gathered from their call center to provide them with a holistic view of information coming into the organization. The result is a better service to customers and more time for employees to spend on value-added projects.  
Text
Image

IT teams need powerful automation capabilities to run, manage, and monitor critical batch processes that typically consume a costly mix of resources to run across separate environments. From managing big data jobs and improving SLAs to enforcing enterprise security and analyzing performance metrics, it is essential to centralize job scheduling and workload automation across your entire IT infrastructure. 
Our workload automation (WLA) solutions offer enterprise automation for a diverse set of platforms and applications, both on-premises and in the cloud. From simple batch processes and scripts to cross-platform workflows that integrate jobs running on multiple servers and business applications, now you can easily manage and automate IT processes from a centralized console.  
Support jobs and workflows on all major platforms and applications. And seamlessly integrate or embed on Windows, Linux, IBM i, and AIX. Streamline and centralize job management to minimize operational costs associated with keeping critical batch processes running efficiently, enabling you to maximize the value of your IT investment. 
Workload Automation in Action
Text
Using workload automation, a healthcare organization replaced its manually intensive process for sending sensitive files to third-party vendors. The process frequently failed, which led to complaints from patients. By automating the transfer of these files and setting up alerts to notify the receiving organization that files were coming, the healthcare organization was able to better adhere to regulations, address issues more readily, and provide higher-quality service for its patients. 
Text
Image

Boosting efficiency while minimizing costs is no small task—and increasingly complex IT infrastructure continues to tax IT teams. With a wide variety of hardware, software, operating systems, networking components, and data storage components to manage across on-premises, cloud, and hybrid IT environments, automation is a must. This infrastructure also supports irreplaceable business data and critical applications. As a part of infrastructure management, ensuring HA/DR for this vital information and facilitating data collection and data access is essential. 
By putting automation in place around infrastructure and information management, IT teams are better positioned to scale operations, cut costs, gain control and visibility, and add value to the organization. 
Fortra offers a comprehensive portfolio of infrastructure automation solutions with robust reputations and best-in-class tooling for every environment, including IBM Power Systems running IBM i. With an optimized infrastructure and ready, reliable access to the data stored there, IT teams can deliver outstanding service and availability to customers and internal users while empowering their organization to make smart—and profitable—business decisions. 
Infrastructure Automation in Action
Text
Using network mapping and monitoring, a university is able to monitor any IP-enabled devices to see a full picture of their network. This has become especially important as they shift from a paper textbook  learning environment to a digital one. These infrastructure automation solutions allow the university to have visibility into all connected devices, and thanks to real-time alerts and dynamic network maps, they can catch bandwidth and network outage issues before they cause a disruption to learning environments. 
Looking for IBM i Automation?
Text
IBM i is celebrated for its low total cost of ownership. One of the main reasons IBM i shops can keep TCO so low is because the box requires very few staff to administer. That's a lot of job security for your team member, but what happens when he's out sick or she leaves the company? Automation is the answer. Not only does automation improve accuracy and efficiency, it also keeps a record of your processes and system activity, which really comes in handy during an audit or when training new staff on the operating system.