Image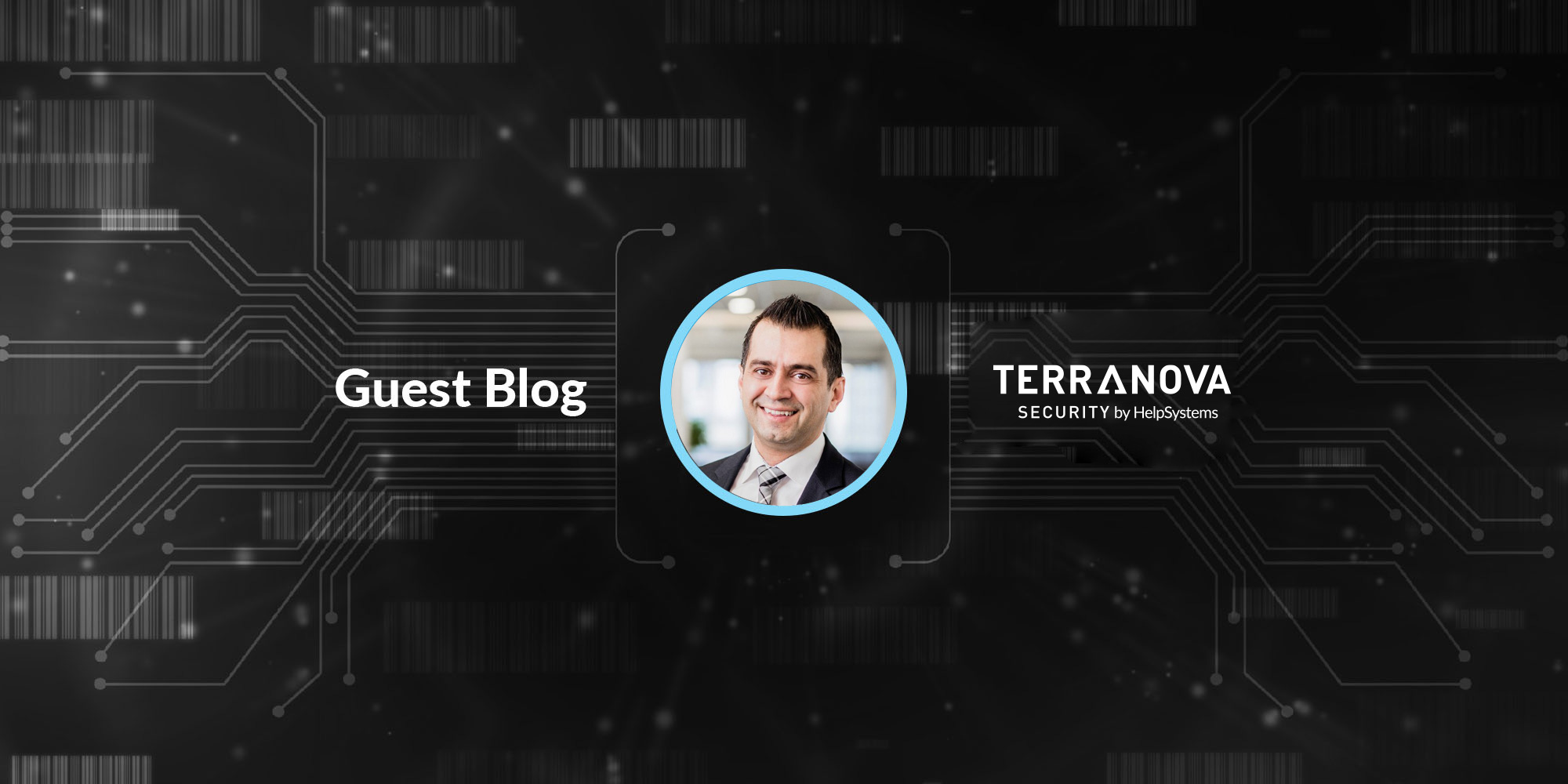 Fortra acquired Terranova Security in April 2022. Here's everything you need to know about this worldwide industry leader in security awareness training.
Terranova Security joined the Fortra family in April 2022, a move that continues to reinforce its position as a global leader in security awareness training and grow its offering substantially. Being part of Fortra will bring even more innovations and optimizations into the fold for the Terranova Security offering, fueling enhanced awareness training across the board. 
For more insight into the Terranova Security solution and the organization as a whole, we spoke with the company's CISO, Theo Zafirakos.  
Tell us about Terranova Security and the security awareness training it provides. 
Terranova Security provides security awareness training that helps organizations build and grow security-aware cultures worldwide. This end goal is accomplished by constructing training programs that leverage our industry-leading course content, which is also supported by real-world phishing simulations. As an overall experience, they enable organizations to test employee knowledge on topics like phishing, ransomware, social engineering, and much more. 
Terranova Security also offers customers a wide range of reinforcement tools it can leverage to keep security awareness top of mind throughout the year, including newsletters, infographics, videos, and more. 
How does your training encourage behavioral change? And why is this so important? 
All Terranova Security awareness programs are built and implemented using our proven 5-step framework. Each step helps CISOs and other security administrators tie training campaigns to behavior change objectives (e.g., reducing the number of individuals compromising online account credentials) and lays out a strategy they can use to attain them. 
The new Security Awareness Index feature, the first in a series of updates to the Terranova Security Awareness Platform, will add a unique new layer in risk assessment for training administrators. Now, organizations can pinpoint high-risk end users (i.e., based on specific roles, access permissions, regional regulations, etc.) and use this intel to automate risk-based training that addresses those insights. Future updates will ensure the index values change and evolve over time to account for training performance, promotions and/or new role creation, and so on. 
What other tactics can organizations deploy to build a security-aware culture? 
While every organization's reality is different based on their size, region, industry, and existing training program and/or resources allocated to security awareness, there are several easy steps leaders can take to optimize and grow in this area.  
These include: 
Get universal buy-in from executives to ensure security awareness training is a priority across the entire organization 
Appoint internal ambassadors and, with their help, encourage course participation and completion 
Implement gamified elements into each training campaign – such as a points system with a leaderboard – to further promote security awareness training engagement across all business units 
Have just-in-time training or support in place for phishing simulation clickers and employees who need that extra insight 
Create a helpful atmosphere where the top-down message to all team members is that security awareness is a year-round priority, regardless of role or responsibilities 
It's important to regularly assess optimization opportunities within your security awareness initiatives to get the most employee engagement. 
Why do customers choose Terranova Security over other competitive services?  
First and foremost, Terranova Security has the highest-quality training content in the industry. All our security awareness content is engaging, informative, and, most importantly, delivers long-term results.  
One of the most popular aspects of our offering and one of our biggest differentiators are our Cyber Game modules. Including Serious Games and Cyber Challenges, these gaming-style interactive training activities put users at the center of exciting scenarios that test their knowledge and expose them to real-world cyber threat tactics. 
Terranova Security also offers in-depth reporting and analytics capabilities, which includes a host of new dashboards and widgets that are coming to the Platform soon. Additionally, our Customer Success team is dedicated to being a supportive partner in every customer's cyber security awareness journey. 
What does the next chapter look like for Terranova Security? What are you looking forward to? 
The immediate future is very exciting for all of us at Terranova Security. Our team is hard at work developing new, exciting Platform innovations and content modules, all of which will give customers an unparalleled security awareness training experience 
The goal of these innovations is to continue to develop SaaS features that empower organizations to go beyond just launching courses and phishing simulations. We want to see more organizations weaving cyber security awareness into the fabric of their corporate values and, as a result, build a security-minded culture. 
Working alongside other Fortra family members will be a key component in developing these comprehensive cyber security offerings and deliver an interconnected experience with likeminded solutions within the larger organization's umbrella.  
If Fortra customers want to learn more about Terranova Security, what resources would you recommend? 
Just in time for Cyber Security Awareness Month this October, we invite Fortra customers to register for this year's Gone Phishing Tournament. 
This 100% free event, co-sponsored by Microsoft, is open to security and risk management leaders. Drive effective behavior change and build a strong security-aware organizational culture with free, in-depth phishing simulation benchmarking data. 
We also invite readers to check out both our Cyber Security Hub and the Definitive Guide to Security Awareness Training for more free content that puts cyber security best practices one click away.