Intelligent automation (IA) is something currently intriguing many organizations – especially in the midst of a pandemic and when thinking about what workplaces will look like in the post-pandemic era. Project roadmaps, budgets, and team resources may have been upended, making IA something to take a closer look at. Whether your organization is just dipping its toes into the IA waters, or is still confidently sailing along, excited about the additional possibilities, intelligent automation has the potential to change how business is done today, and in the years to come.
Media
Image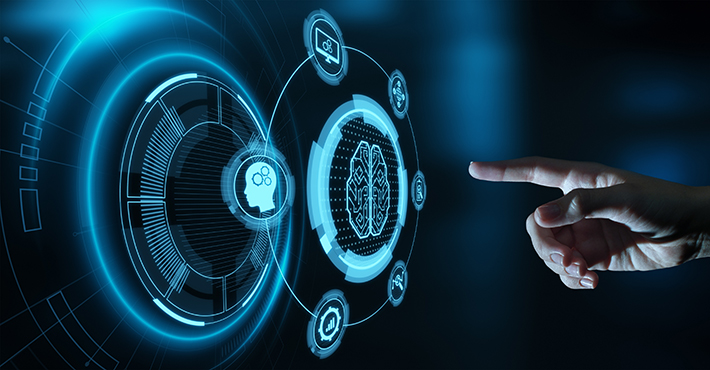 Text
Through intelligent automation, which is the combination of Robotic Process Automation (RPA) and artificial intelligence (AI), the amount of labor needed to perform multiple steps in a business process can be reduced. IA helps machines do more than just process data. It can also analyze the data and eventually make a human-like decision on that data. In short, intelligent automation can help organizations do more with less – a mantra that's become ever more important recently.
IA can be used in myriad ways and across all industries. Examples include the ability to adjust retail stock with no human intervention; driverless cars, or a financial firm using IA to go through the mass amount of data to specifically look for inconsistencies.
In a recent webinar held by Fortra, featuring Craig Le Clair of Forrester Research, we dive into the current state of IA and where things are headed in the current economic climate.
Where is Intelligent Automation Headed?
Noting the global upheaval spurred by COVID-19, Craig Le Clair, Vice President, Principal Analyst, Forrester, believes that full AI and its more transformational projects will be pushed back a bit as organizations accelerate their use of, and allocate budgets for, the more pragmatic projects when faced with a reduced workforce. "The focus will shift to RPA task automation, [which can be combined with] more intelligent automation, such as chatbots, machine learning, and text analytics or even natural language processing applied to documents and unstructured content," said Le Clair. "The goals will be lowering costs, and supporting remote execution of business," he added.
One example pointed out by Le Clair shows how an RPA bot was able to quickly be put into place to economically handle rapidly changing business needs. With all the COVID-related travel restrictions, the airline industry needed a better way to handle cancellations. Pre-pandemic, the cancellation volume at one airline was about 2,000 per day. During the pandemic, cancellations averaged up to 20,000 per day. A bot was quickly put into place to handle the seven-minute task required to handle cancellation codes and RPA now manages 80 percent of this substantial volume.
The rapid acceleration of RPA into business process automation is possible because the technology doesn't require API integration, change, or modernization of core applications. Nor does it require a UI to be built because it essentially mimics keystrokes and data entry elements. RPA is the tool that integrates with legacy or more sophisticated applications and can make an immediate impact on operations.
Given those considerations, deploying software robots, or bots, are the first steps taken by organizations implementing RPA as part of their progress toward intelligent automation. They are quick, easy to implement, bring immediate ROI, and can be integrated with existing software. According to Pat Cameron, Director of Automation Technology, Fortra, today's automation also eliminates the challenge organizations face when scaling with RPA, "If organizations understand the business concept or process, they can build a bot to automate it," said Cameron.
Use Cases for RPA Aspect of Intelligent Automation
Cameron notes that organizations can quickly realize a use case benefit from implementing aspects of intelligent automation into their operations, keeping several considerations in mind:
Easing complexity, noting the average corporation has over 900 allocations being used
Pricing to make use cases attractive
Software that is accessible to those who actually deploy the automation
Processes in place currently may work fine, but RPA can improve efficiency and reduce human error. Manual data entry, for example, is ripe for error and a great candidate for RPA. Processes can run more smoothly, risk fewer errors, and with RPA in place, employees can focus on less tedious work. Often, the initial use of RPA starts in the shared services area for tasks such as:
IT and Help Desk:  Generate, receive, and process help desk tickets automatically like password resets, remediate system or virtual machine outages, and more  
Finance and Accounts Payable: Monitor an inbox, process invoices upon arrival and route to the proper queue for processing
HR and User-Provisioning: Onboarding and off-boarding employees, permission settings, change requests, and more
RPA software vendors like Automate address the trend to reduce complexity, be accessible, and cost-sensitive, as RPA can be deployed without having to change the applications organizations have already invested in. Plus, bots can be configured to deploy as attended or unattended and can run multiple tasks concurrently without restriction.
With more than 600 prebuilt automation actions and form-based development in the Automate software, the flexibility around workflows is attractive, as users do not need coding skills to start working with bots.
Learn More about the Current State of Intelligent Automation
The state of intelligent automation and robotic process automation is changing rapidly. Take some time to look into the possibilities for your organization.
Watch the Webinar