What Is Intelligent Document Processing?
Text
Intelligent document processing (IDP) leverages unassisted machine learning and AI to extract data across all types of documents as they enter your organization—making that data usable across your business. IDP streamlines manual processes and eliminates costly steps like document classification, manual data entry, and document analysis.
A critical part of intelligent process automation, IDP enhances robotic process automation (RPA) capabilities, by bringing judgement and decision making to complex processes like mortgage processing in banking, claims processing in healthcare, or invoice processing in AP departments. 
How Does Intelligent Document Processing Work?
Image

Left Column
Input
Leverage multiple document import options across your business, including automatic email, watched network folders, direct connect scanners, local and remote multi-function devices, and fax technology.
Middle Column
Classify
Our patented document classification technology mimics the way a human would identify documents by looking at multiple document characteristics, including size, location and type of information, tables, pictures or logos, and other content.
Right Column
Capture
Using unassisted machine learning algorithms, our solution automatically learns data fields without building any templates. This allows for fast setup of previously unseen documents no matter whether the software has seen it before or not.
Left Column
Validate
During capture and data extraction, Automate Intelligent Capture applies data validation parameters. Extracted data fields can be passed to a database to verify extracted information or to pull information that is not present within the document to ensure greater security and accuracy.
Middle Column
Verify
Easily correct any exception fields that were not extracted properly. Exceptions can be caused, for example, by a poor-quality scan, characters touching lines, or marks on the form. With minimal effort, it is possible to correct any exceptions, and documents with no exceptions are never presented.
Right Column
Export
Automate Intelligent Capture provides multiple data element export paths, including CSV files, XML files, and direct database connections via ODBC or JDBC. Image file export options include TIFF and full text PDFs. For XML files, XSLT is also supported to simplify import into other systems.
Why Use IDP
Organizations are turning to intelligent document processing (IDP) to solve critical challenges in the life cycle of documents and data entering their enterprise. Here's how IDP handles data from capture to approval through intelligent automation:
Capture Documents as Soon as They Arrive
Automatically capture document data in an instant, no matter the source—scanner, PDF, email, watched folder, and more.
Quickly Identify and Organize Documents
Intelligent document classification mimics the way a human would identify documents and can automatically separate supporting documents like POs, packing slips, and more.
Avoid Manual Data Entry Into Systems 
Eliminate manual processing into your ECM, ERP, mortgage application, and loan origination system (LOS).
Faster Processing and Approval
Speed up approval times on invoices and other documents with electronic routing that gets the information needed to stakeholders in a timely manner.
Decrease Errors and Streamline Access
Reduce delays and errors in processing documents and ensure accuracy even with multiple locations accessing documents.
Meet Regulatory Compliance
Adhere to ongoing regulatory requirements and create greater transparency in storing and managing documents with compliance controls.
Optimize Resources and Cut Costs
Automating manual data processing helps your team get back to more strategic, value-adding work and saves big on costly errors.
How to Choose Intelligent Document Processing Software
There are many technologies and approaches to intelligent document automation that can make finding the right solution a difficult choice—it doesn't have to be. Here's what to look for in intelligent document processing software:
Text
Goes Beyond Simple Data Capture
Don't settle for a solution that can only handle structured data like forms, rows, and databases. Look for an IDP solution that can handle complex and diverse document formats to capture semi-structured and unstructured data.

Sophisticated Algorithms
An IDP solution is only as great as its algorithms. Look for a tool that has out-of-the-box automatic data recognition and an algorithm that learns directly from your interactions—the more you process, the smarter it should get.

Meets Security and Compliance Requirements
Your IDP solution will be handling sensitive data, so ensure you choose a tool that can provide protection that builds customer trust, mitigates legal and financial risks, and ensures operational continuity.

Ability to Measure Accuracy and Performance
Measure what matters with features like real-time dashboards that track accuracy and automation rates so you can use your IDP solution to continually optimize your processes.

Delivers Flexibility and Scalability
Your IDP solution should be flexible enough to integrate with your most critical applications—especially your ERP—and is scalable to go where your data is going, whether on-premises or in the cloud.
Watch a Demo of Our Intelligent Document Processing Solution
See the benefits an intelligent document processing solution can bring to your business.
Watch a Demo
Intelligent Automation Makes Sense of All Data Types
Text
Companies of all kinds are seeing an increase in data driving their business—around 2 quintillion bytes of data is generated per day across all industries. That's why it's critical to better understand and get more control over the data coming in and out of your organization.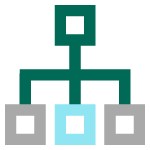 Structured data is organized, clearly defined, and searchable, but represents only about 20 percent of the data in each company. Robotic process automation (RPA) excels at structured or quantitative data automation.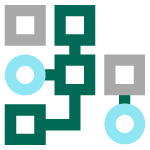 The other 80 percent of data within an organization is unstructured. Unstructured data is typically qualitative and difficult to interpret and analyze because it has no pre-defined structure. This is where intelligent document processing excels.
What Are The Benefits of Combining IDP with RPA?
Text
Robotic process automation handles your structured data to simplify data entry and eliminate errors. And it also acts as a traffic cop coordinating the movement of data and documents, keeping your data flowing between your systems and applications. Intelligent document processing steps in to handle the more complicated data from semi-structured and unstructured data, where more cognitive abilities are needed to classify, analyze, and transform. When RPA and IDP are used together, it enables end-to-end processing of your organization's critical data and covers every type of data and document, from structured to unstructured–and learns as it goes.
What Are The Differences Between IDP, OCR, and RPA?
Text
Understanding the differences between the various automation technologies for document processing can help you better understand when to use each type to make structured and unstructured data more usable.
Intelligent Document Processing (IDP)
IDP combines OCR, AI, machine learning, and natural language processing to classify, separate, and extract both structured and unstructured data.
Optical Character Recognition (OCR)
OCR is a technology that reads, extracts, and converts images into text to process your organization's structured data.
Robotic Process Automation (RPA)
RPA leverages software robots to help power and enhance other pieces of the workflow, like monitoring an inbox, moving files, or enter data into your key business applications.
Where is Intelligent Document Processing Used?
Industries of all types and companies of all sizes are turning to intelligent document processing to solve their data challenges. From financial institutions to healthcare facilities to retail, businesses are transforming their document and data heavy tasks with IDP. Here are a few examples of where they're putting IDP to work: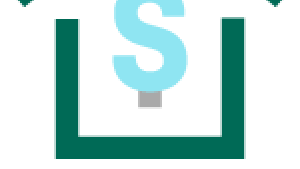 Mortgage Processing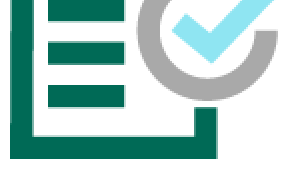 Invoice Processing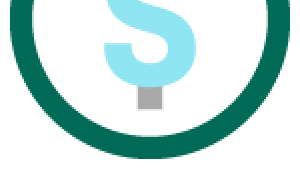 Sales Order Processing
What is the Future of Intelligent Document Processing?
Text
While intelligent document processing software has been a new addition to the IT landscape, the technology continues to grow. Machine learning and AI algorithms get smarter and smarter over time, keeping up with your documents as they change, and IDP will be able to extract data from even more unique places. And advances in natural language processing will help IDP solutions better classify and organize the data it extracts, recognizing more advanced information like names of organizations and people.
Plus, as companies embrace hyperautomation strategies to further their digital transformations, IDP solutions can become an important pillar in your tech stack. Especially when paired with robotic process automation solutions to tackle more complex, multi-step processes across your enterprise.
Explore More Intelligent Document Processing Resources
Meet Automate Intelligent Capture
Leverage intelligent processing automation to capture and extract complex document data with intelligent document processing software from Fortra.