What Is Intelligent Document Processing?
Text
Intelligent document processing (IDP) leverages unassisted machine learning and AI to extract data across all types of documents as they enter your organization—making that data usable across your business. IDP streamlines manual processes and eliminates costly steps like document classification, manual data entry, and document analysis.
A critical part of intelligent process automation, IDP enhances robotic process automation (RPA) capabilities, by bringing judgement and decision making to complex processes like mortgage processing in banking, claims processing in healthcare, or invoice processing in AP departments. 
Intelligent Automation Makes Sense of All Data Types
Text
Companies of all kinds are seeing an increase in data driving their business—around 2 quintillion bytes of data is generated per day across all industries. That's why it's critical to better understand and get more control over the data coming in and out of your organization.

Structured data is organized, clearly defined, and searchable, but represents only about 20 percent of the data in each company. Robotic process automation (RPA) excels at structured or quantitative data automation.

The other 80 percent of data within an organization is unstructured. Unstructured data is typically qualitative and difficult to interpret and analyze because it has no pre-defined structure. This is where intelligent document processing excels.
How Does Intelligent Document Processing Work?
Image

Capture documents as they arrive in your organization from a scanner, email, or monitored folder. Documents are automatically sorted based on patterns, appearances, and text into specific document classes for extraction.
Image
Rely on machine learning for fast setup of previously unseen documents. The system learns which information to capture, getting smarter and more efficient over time. And artificial intelligence is leveraged for data classification and categorization to ensure quick document processing.
Image
Automatically extract relevant data fields like date, vendor details, line-item detail, and more based on form type. Data can be extracted from machine printed forms or even barcodes. Route forms electronically with the ability to easily output images and data to the correct applications for processing.
Solve Critical Challenges with Intelligent Document Processing
Capture Documents as Soon as They Arrive
Automatically capture document data in an instant, no matter the source—scanner, PDF, email, watched folder, and more.
Quickly Identify and Organize Documents
Intelligent document classification mimics the way a human would identify documents to automatically separate invoices from supporting documents like POs, packing slips, and more.
Avoid Manual Data Entry Into Systems 
Eliminate manual processing into your ECM, ERP, mortgage application, and loan origination system (LOS).
Faster Processing and Approval
Speed up approval times on invoices and other documents with electronic routing that gets the information needed to stakeholders in a timely manner.
Decrease Errors and Streamline Access
Reduce delays and errors in processing documents and ensure accuracy even with multiple locations accessing documents.
Meet Regulatory Compliance
Adhere to ongoing regulatory requirements and create greater transparency in storing and managing documents with compliance controls.
Optimize Resources and Cut Costs
Automating manual data processing helps your team get back to more strategic, value-adding work and saves big on costly errors.
Watch an On-Demand Video of Our Intelligent Document Processing Solution
Text
See the benefits an intelligent document processing solution can bring to your business.
What Are The Differences Between IDP, OCR, and RPA?
Text
Understanding the differences between the various automation technologies for document processing can help you better understand when to use each type to make structured and unstructured data more usable.
Intelligent Document Processing (IDP)
IDP combines OCR, AI, machine learning, and natural language processing to classify, separate, and extract both structured and unstructured data.
Optical Character Recognition (OCR)
OCR is a technology that reads, extracts, and converts images into text to process your organization's structured data.
Robotic Process Automation (RPA)
RPA leverages software robots to help power and enhance other pieces of the workflow, like monitoring an inbox, moving files, or enter data into your key business applications.
What Business Processes Benefit Most from Intelligent Document Processing?
Mortgage Processing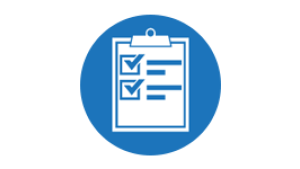 Invoice Processing
Sales Order Processing
Explore More Intelligent Document Processing Resources
Meet Automate Intelligent Capture
Leverage intelligent processing automation to capture and extract complex document data with intelligent document processing software from Fortra.