Boost individual productivity with small-scale robotic desktop automation
Text
Automate Desktop is robotic desktop automation software that brings small-scale automation to single users. With Automate Desktop, you can quickly build tasks without writing code in a form-based, drag-and-drop environment. Our desktop automation software empowers individual users to streamline manual tasks like logging into websites, pulling data, transferring files, and more. 
Image

Why Choose Automate Desktop
Left Column
Powerful Automation for Anyone
No-code automation lets you quickly build bots with form-based development and 600+ pre-built actions.
Middle Column
Image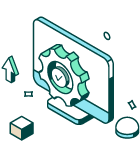 Get Your Feet Wet with Automation
See for yourself what RPA can do with an individual installation, then scale as needed.
Right Column
Image
Power Up Individual Employees
Let desktop automation bots do tedious, repetitive work so people can focus on adding value.
Get More Than Just Robotic Desktop Automation Software
Automate Desktop is more than just software. As your trusted partner on the automation journey, our team offers the expert resources and support, as well as a customer-exclusive community—Automation Insiders—to help you reach your goals.
Left Column
Image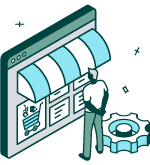 Scale your automation strategy with pre-built bots and digital workers available for download.
Middle Column
Image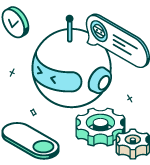 Explore the variety of services we offer to help you rapidly achieve ROI for your RPA project.
Right Column
Image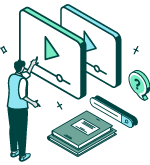 Learn the basics of Automate with our informative video tutorials to get you up and running with automation.
How Robotic Desktop Automation Connectors are Different Than RPA Connectors
Text
The biggest difference between robotic desktop automation connectors and robotic process automation (RPA) connectors is their scope. RPA connectors span multiple users, departments, and applications for enterprise-wide automation. And RDA connectors are installed on one user's desktop. RDA software like—Automate Desktop—is a great place to start with automation and the perfect way to boost productivity to help individual users check things off their to-do list faster.
Use Cases of Robotic Desktop Automation
Automate Desktop software can handle a variety of tasks right out of the box, and no coding is required. Reduce the number of manual tasks on your to-do list so you can focus on what matters most to your business. The possibilities of automation are endless.
See How Real Customers Are Using Automate Desktop
Benefits of Robotic Desktop Automation with Automate
Eliminate Errors
Robotic desktop automation does the task right the first time, never gets tired, and doesn't glaze over while repeating a task.
Get Back Valuable Time 
Desktop automation users can get back to value-adding activities and can rely on the bots in their desktop to process data and complete tasks.
Respond to Events Real-Time
With Automate, triggers can set off responses to events, performing entire processes, while you keep working on other things, or even just keep things moving on the weekends.
Ensure 24/7 Productivity 
Automate Desktop software never needs a break. And it works nights, weekends, and holidays, delivering around the clock.
Text
What Do Users Love About Automate?
Based on customer reviews, we rank first in multiple categories and are a
Gold Medal Winner in the RPA Data Quadrant from SoftwareReviews.com.
See how we compare to other providers in the market.
Image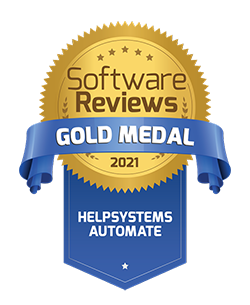 At the time, and still, Automate is far beyond what other tools offer when you factor in the no-code, low-code functionality and what you're able to accomplish in a short amount of time.
Systems Capability Architect Large Telecommunications Company
Ready to Get Started with Automate Desktop?
See how desktop automation could fit within your enterprise by starting small. Prove value to stakeholders with a trial of Automate Desktop.
START A FREE TRIAL