Enterprise Automation with Automate Ultimate
Get all the power of Automate Plus with unlimited bots and studios
Left Column
Image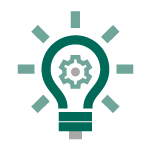 5x More Value In Automation
Supercharge your digital workforce by having an unrestricted bot working alongside every human employee.
Middle Column
Image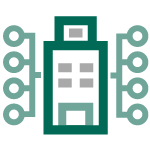 Unlimited
Scalability
With one price, we eliminate the top challenge of scalability, unlocking full enterprise automation potential.
Right Column
Image

Power Your Automation CoE
What Can You Achieve With Unlimited Bots?
Flexibility with Business Process Automation
Increase the power of RPA plus BPA with unlimited bots to get endless automation opportunities to streamline any process across any department throughout your enterprise.
Maximize ROI from Business Applications
With one price for unlimited bots, you can achieve limitless scalability and not have to pay more to further your automation strategy. Plus, Automate Ultimate's improved accuracy and speed means less time spent on costly errors.
Greater Sense of Security
Automate Ultimate is built with enterprise-grade security. Build more secure bots with greater control over user access and workflows and by keeping a detailed audit history.
Increase Individual & Team Productivity
With a bot alongside every worker, streamline your most manual, repetitive tasks so your human workforce can spend more time on their more value-adding strategic activities.
Watch an On-Demand Demo of Automate
Check out a few short demos to see some sample tasks and get an idea of what Automate can accomplish.
How Can Your Organization Put Enterprise RPA to Work?
Automate Ultimate helps you build a better IT by giving you you all the great features of Automate Plus, but with unlimited bots to help level-up your automation strategy. These six areas are just some of the places you can leverage powerful enterprise-grade RPA plus BPA to boost productivity and improve accuracy across your critical business operations. And with the intuitive design of Automate Ultimate, it's easy for users across multiple departments, at any skill level, to take advantage of the benefits of automation.
See Why Automate Is a Top-Rated RPA Solution
Media
Image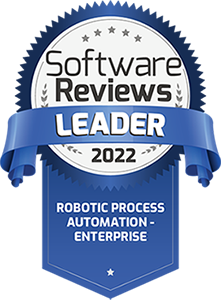 Text
Automate has been named a Gold Medalist and leader in the 2021 Robotic Process Automation Data Quadrant Report from SoftwareReviews, a division of IT research and consulting firm Info-Tech Research Group. 
See why Automate ranks first in multiple categories, including:
Ease of implementation
Quality of features
Usability and intuitiveness
Vendor support
Ease of IT administration
Get your copy of the report to see how we stack up to other providers and discover what actual users have to say about their RPA experiences.  Get the Report >
Text
Get more insight into the value Automate provides by reading our user reviews on G2.
Image

Take RPA Further with Automate Intelligent Capture
Text
Unleash the Power of Robotic Process Automation
By combining Automate Intelligent Capture with Automate Ultimate, you can leverage machine learning and AI to streamline manual processes and eliminate costly steps like document classification, manual data entry, and document analysis.
Enhance Automation Capabilities in Any Industry
Working together, Automate Intelligent Capture and Automate Ultimate enhance automation capabilities to maintain control of critical information, especially in critical areas like mortgage processing, sales order processing, or invoice processing.
Achieve Intelligent Process Automation
Working alongside Automate Ultimate, our intelligent document processing solution can reduce manual data entry between 60 to 90 percent. Out of the box, organizations see 70 percent automation, and within just weeks of machine learning, automation is at more than 95 percent.
It allows you to crunch through a lot of the data and routine testing you're doing over and over. It never gets tired. That's why we love Automate.
Matt Speare, CIO, Carter Bank & Trust
How Can Your Organization Benefit from RPA?
No matter where you are in your RPA journey, our interactive quiz can help you figure out the best place to take your strategy to the next level. By answering a few easy questions, you can find out where your organization can best put RPA to work.
Explore Automate Ultimate Resources
Get Started
Automate Ultimate integrates RPA plus BPA workflows across your organization and provides the features you need for an advanced automation strategy, all with unlimited bots and studios. Try it free for 30 days.
START A FREE TRIAL