Media
Image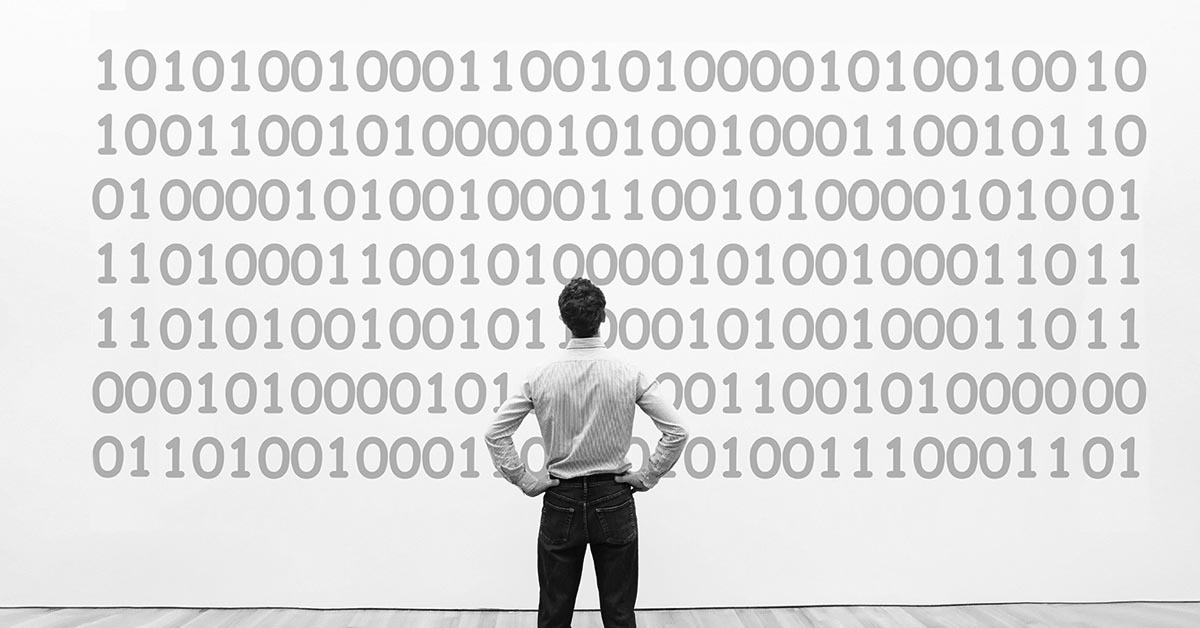 Text
Every organization needs to safeguard the data they collect, store, and share with customers, trading partners, and colleagues. Many choose file encryption software, which is one of the most straightforward ways to protect your data at rest and in motion.
By using one of several complex algorithms, file encryption software encodes the contents of your files, rendering them unusable to any malicious actors who may try to access them. Only intended recipients with the appropriate key can view the files after encryption.
Keep reading: What is File Encryption Software?
So, what should you look for in file encryption software? Here are the top eight things to consider when researching, comparing, and purchasing this essential business software:
File Encryption Software Purchasing Checklist
Besides ease of use, most secure, and most comprehensive, what should you look for when purchasing file encryption software?
1. Does it meet your encryption standards?
There are many different file encryption standards for businesses to choose from, but specific regulations and requirements often point users to encryption best practices, such as NIST, when considering how to encrypt their data. Check the data protection requirements that apply to your organization to get a better idea of what encryption standards your chosen software must meet.
File encryption can also be differentiated between whether the files or the file transfer method should be encrypted, but in either case, opt for a solution that uses the latest ciphers and protocols.
2. Can it handle your file sizes and batch needs?
If you transfer large files or large sets of data, ensure that the file encryption software can successfully manage your data. Some features that can assist with this are high-visibility and scalability to handle loads, batch file automation for large sets of data, and file compression to streamline and speed up processes.
3. Does it fit your data transfer process?
Consider whether you're transporting files by FTP, email, HTTP, another method, or a combination of these, and whether you're able to encrypt data as required. You may also want to consider whether your encryption software – if it assists with data movement – helps to guarantee delivery of file transfers via connection retries, auto resume, and integrity checks.
If your organization is used to sharing folder access, sending files by email, or uploading data via a form, consider secure versions. GoAnywhere MFT offers better-encrypted versions of these, so your process stays relatively similar, but your encryption improves:
Secure Mail is a module that lets you send files securely via email. The file is then sent as a secure "package," and you can select ahead of time who can view and how many times they can download the data.
Secure Folders gives users the ability to transfer authorized files and folders between desktops and servers of HTTPS.
Secure Forms gives the creator the ability to create a custom form for data intake, and users simply fill out and upload the requested data.
4. Is the tool centralized for easier encryption management?
Can you encrypt files from a central location, such as a browser, without having to install software on individual machines? Centralizing your processes saves you time and money, and helps to reduce human error by limiting the number of times tasks need to be repeated. Plus, a centralized solution will often give you better insight into user activity and actions taken within the software. Some solutions will offer alerting to warn you when specific events occur, or to trigger next steps.
Bonus: If you're using third-party web applications, some file encryption software (such as MFT or iPaaS solutions) can help create connections between the software and the applications to encrypt data moving between the two.
5. Does it run on your platform?
Most file encryption tools will run on popular on-premises and cloud platforms, but ensure that it is compatible with both your systems and your trading partners'. You may also want to select software that runs strictly on-premise, is cloud-based, is a hybrid of the two, or even a SaaS solution.
6. Can you automate tasks?
A comprehensive file encryption tool will allow you to both encrypt data as needed and schedule regular tasks. If you have recurring encryption needs, a solution that allows you to automate data encryption or file movement can both save time and reduce the risk of human error.
7. Is it helping to reduce your costs?
As a single-function tool, file encryption software may reduce the time you're currently spending using, maintaining, and fixing custom scripts and programs, but it may not reduce overall costs if you're simply replacing an old tool with a new one. However, with a tool that pairs file encryption with other aspects of data security, you can better protect your data and bring operational costs down.
8. What data security does it handle beyond encryption?
A barebones file encryption software option may simply encrypt your data and leave transferring it, tracking it, and problem-solving up to you and add-on software solutions. Those gaps could leave you open to data breaches if you're not transferring files securely, able to track successful and failed deliveries, and resolve issues efficiently. A more robust solution should give you insight into data movement from beginning to end, and help you limit and monitor user access to keep data safe from both internal and external threats.
Benefits of File Encryption Software
While most organizations require file encryption software for the same reason, file encryption software options excel in different ways. The benefits of the best software are:
Layers of data protection and security across devices. Your data is only as safe as the file encryption software you use.
A reduced probability of a data breach, which in turn reduces the risk of fines.
Secure data movements and better data integrity. Effective file encryption software helps to ensure that data is protected at rest or in motion, and keeps your data from being altered.
File movement and user access auditing, giving you better insight into how your data is being shared, stored, and accessed.
Simplified compliance by meeting encryption standards and tracking file movements.
Related Reading: Why You Should Use File Encryption Software
GoAnywhere as a File Encryption Tool
Using an MFT solution like GoAnywhere can cover your file encryption needs – including secure transfer and storage – and other security requirements your business can benefit from. MFT solutions are, at a minimum, products that encompass all aspects of inbound and outbound file transfers using industry-standard network protocols and encryption. With GoAnywhere MFT, you can protect your files thanks to:
Encryption and connectivity; GoAnywhere encrypts your data at rest with Open PGP, GPG, or Zip with AES. For data in transit, GoAnywhere employs secure connections and client and server software for SFTP, FTPS, HTTPS, and AS2.
Alerting for when file processes or triggered events (i.e., upload and download) occur. Gain the ability to ensure files are sent only to intended users, and receive notifications when file transfers do not sent or cannot be properly retrieved.
Automation; create project workflows with either the built-in scheduler or with your organization's current software, and move files between internal systems, users, and trading partners. Reduce human error and ensure files are protected at every stage of their journey.
Audit logs and user access controls; gain a birds-eye view into user and file transfer activities. Data is easily searchable and can be compiled into various audit reports.
A DMZ Secure Gateway; keep your incoming ports closed to your private/internal network, and keep your file servers, passwords, and user credentials securely inside your organization. Avoid storing sensitive files in your network's DMZ.
Organizations often choose MFT solutions like GoAnywhere MFT to bolster compliance and cybersecurity efforts. GoAnywhere, for instance, tracks your file transfers to simplify auditing and reporting, offers refined security settings to limit unauthorized access, and automates workflows – including to 3rd party applications – all from one centralized tool.
Encrypt Your File Transfers Today
Discover the file encryption benefits of GoAnywhere MFT. No matter what you and your trading partners need when it comes to encryption, securing your file transfers is easier with GoAnywhere MFT.
With several different features and a variety of encryption standards for protecting the privacy and integrity of your organization's data, GoAnywhere MFT is the file encryption software for you. Learn more in our on-demand product demo.