Media
Image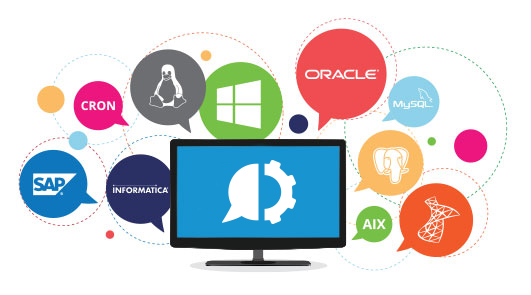 Text
Your organization likely utilizes powerful applications, such as SAP or Informatica PowerCenter, to keep operations up and running. Automate Schedule makes it easy to integrate application processes into your IT workflow and manage the enterprise schedule from a single location. Rather than monitoring specific schedules for each application and IT jobs, your administration team can view, monitor, and manage the entire enterprise workflow from one console.
Automate Schedule's software integration with popular applications also eliminates the need for system and database administrators to write custom scripts for schedule exceptions or job and resource dependencies. Instead, jobs can be created directly within your enterprise job scheduling software.
Automate Schedule's APIs give you end-to-end automation from systems to applications and back. Below you'll find information about the various applications that have interfaces with Automate Schedule.
The Automate Schedule Universal Connector
Connect to any third-party application
Text
The key to better enterprise application automation is integration. Business processes often involve interaction with several systems, on premise and in the cloud, and multi-application automated workflows can be a challenge.
Automate Schedule's Universal Connector is designed to simplify enterprise application integration by using a web service to connect to your third-party applications. Instead of creating islands of automation and forcing operators to maintain a different schedule inside of each application, the Universal Connector allows you to build a unified automation strategy under a single, centralized solution. The Universal Connector is an investment in your company's future, designed to grow with you as your needs and goals change over time.
Integrating Informatica Workflows
Schedule workflows from a central console
Media
Image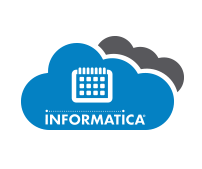 Text
Automate's Informatica interface allows you to quickly build advanced schedules that integrate PowerCenter and Cloud workflows with other IT and business processes. Get the control and visibility you need to run your ETLs, reports, and other data integration processes as efficiently as possible.
SAP Job Scheduling
Integrate SAP jobs with ease
Media
Image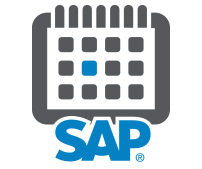 Text
With a SAP-certified interface you not only have added functionality over the CCMS scheduler, but you also get integration of SAP jobs with other applications.
Cron Job Scheduling
Cross-system flexibility for Unix cron jobs
Media
Image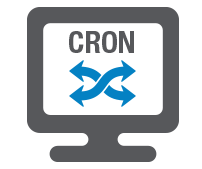 Text
This job scheduler for Windows, UNIX, and Linux servers simplifies your cron jobs by providing a reliable, flexible, and user-friendly central monitoring system.
Windows Task Scheduler
Manage complex Windows environments
Media
Image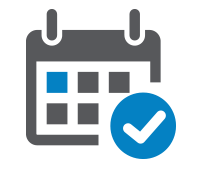 Text
With Automate Schedule, you can manage your jobs across multiple servers, like Windows, Linux, and UNIX, from a central console. By using a comprehensive job scheduler, your job schedule is smarter and can integrate with other platforms. Save time and know what's happening in your enterprise with an alternative to Windows Task Scheduler.
Oracle EBS Concurrent Requests
Get full control over Oracle systems
Media
Image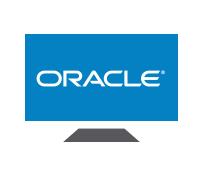 Text
Any e-Business Suite concurrent request can be added as a command within a Automate Schedule job, allowing you to include EBS requests as part of larger business processes and more complex schedules.
Web Services
Automate online processes
Media
Image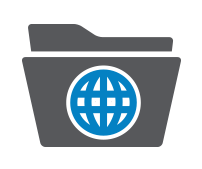 Text
We expose a RESTful web services API so that you can manipulate functions in Automate Schedule programmatically.
Microsoft SQL Server
Enable event-driven SQL server jobs
Media
Image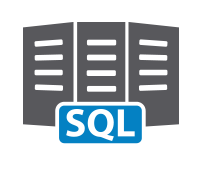 Text
The Automate Schedule SQL Server interface allows you to include your SQL Server jobs into your production job stream, directly schedule your SSIS packages, and more.
Cloud Applications
Text
Most businesses are operating in a hybrid environment of cloud and on premise systems and applications, which can make automation a challenge. Automate solutions can deploy in the cloud or on premise and automate any application from a central location.
An increasing number of organizations are seeing the value in cloud computing's speed, agility, and scalability. Make sure you have an automation solution that can seamlessly orchestrate all the critical pieces of your technology stack.
IBM i Agent
Streamline your IT job scheduling
Media
Image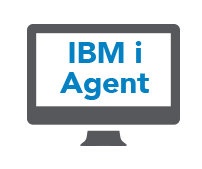 Text
Do you have critical jobs running on your IBM i, while the rest of your business operates on Windows or another platform? With Automate Schedule's IBM i Agent, you can integrate all of your systems (including IBM i), achieving a centralized, streamlined approach to IT job scheduling, monitoring, and reporting.
Get Started
Manage complex enterprise job schedules from a central console. Learn how Automate Schedule's software integrations help you automate more across your IT environment.
START A FREE TRIAL