Image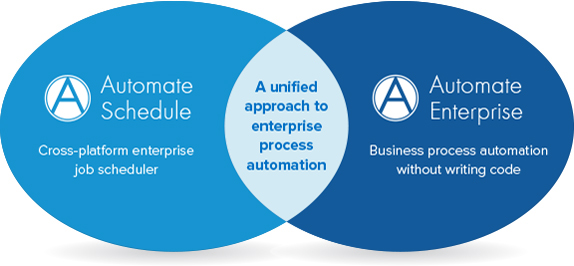 Enterprise success in today's dynamic marketplaces is contingent on the agility of a business to rapidly perform tasks that address key needs and requirements. To maintain a competitive edge, organizations must respond to customer requests and changing market conditions by quickly implementing new IT services and solutions. However, to achieve this, organizations must adopt business-focused IT processes that consist of a variety of disparate and complex tasks that can be extremely difficult to orchestrate. Often, actions must be performed on a number of different systems and require the use of multiple independent tools. Individual tasks within these complex workflows may be dependent on the state of other systems, applications, or procedure elements, so there typically needs to be some intelligence interjected into the process that can make decisions on how to execute tasks through process completion.
While simple processes may allow manual tasks to be performed by IT administrators and business professionals that will direct the workflow, complex processes are far too time-consuming and challenging to be repeatedly performed by expensive IT specialists. Even worse, the increased potential for human error when tasks are performed manually exponentially increases process unreliability and reduces their effectiveness.
Effective Management of Complex Processes
Text
Process automation (automating a series of tasks in a business process) and job scheduling (ensuring automated tasks are executed at the right time and in exactly the right way) are critical management resources necessary to enable business processes that are both fast and reliable. Any repeatable task can be automated to ensure consistency and reliability while improving IT operations productivity. Also, automating business user tasks allows for those processes to be transitioned over to IT operation for monitoring and management, freeing these support staff members to address other business-focused responsibilities. Enterprises often attempt to achieve this business process automation with custom scripts, but these require knowledgeable (and expensive) programmers and, even then, the resulting scripts are unreliable and unsupported—particularly if the programmer leaves the organization.
A more pragmatic approach is to introduce process automation that incorporates simple methods for automating tasks without the need to actually write scripts. This approach allows any administrator (or non-administrator) to automate complex tasks without being a programmer. Job scheduling enhances the value of process automation by coordinating the execution of multiple tasks to reliably implement complex business processes, ensuring they are executed on exactly the right resources at exactly the right time. Traditionally, process automation and job scheduling are deployed and managed with independent point solutions focused on providing each platform's respective capabilities.
To effectively and rapidly enable and manage complex business IT processes, organizations must adopt a unified solution that directly integrates process automation with job scheduling.
To effectively and rapidly enable and manage complex business processes, organizations must adopt a unified solution that directly integrates process automation with job scheduling. This allows workflows with multiple tasks to be initiated from a single point, and each task can be executed dependent on the states and conditions of other tasks in the process chain. In this way, organizations can orchestrate processes to ensure they directly address business requirements and are architected to specifically support critical business needs. An integrated approach also simplifies IT transitions, updates, and changes, enabling a more rapid deployment of services and a faster time-to-market on the introduction of any new products developed by the business.
Auditing processes necessary for business and regulatory compliance achievement are also greatly simplified and are far more accurate and timely when the reporting tasks are fully automated. For IT operations, this ease of use translates into improved productivity as fewer staff members are able to perform more tasks in a shorter period of time. At the same time, an integrated approach also empowers end users by enabling self-service that delivers the resources they require to meet business goals. By enabling a common approach to automation, a unified solution also ensures business users are not developing processes independent of IT operations, making them more supportable and reliable.
Enterprise Process Automation with Fortra
Text
Recognizing the value that can be achieved from a unified approach to both process automation and job scheduling, system and network management solutions provider, Fortra, has introduced an integrated solution set, the Enterprise Process Automation Suite. The unified solution enables consolidated control over all upstream and downstream business processes from a single point of control.
Designed with an intuitive interface, the Fortra solution suite enables process automation to simplify the management and support of detailed tasks – including user tasks, server tasks, desktop tasks, administrative tasks, custom processing, and interactive tasks. In this way, this single resource can address both user-facing IT requirements and those for the back office systems that host and deliver the IT services. A customizable dashboard provides detailed status reports. In particular, the Task Builder provides an easy-to-use workspace that employs drag-and-drop and fill-in-the-blank building blocks to help administrators construct automated tasks easily and quickly. Without these capabilities administrators have to build complex scripts to automate Windows-based tasks. Once created, automated tasks can be deployed, distributed to remote systems, and centrally managed with the Task Administrator, which provides visibility into the performance of tasks to enable prompt problem identification and remediation. With these tools, labor-intensive workflows—such as resource provisioning, employee on-boarding, file transfers, backups, file archival tasks, and many other business-critical services—are easily and rapidly defined and supported.
Image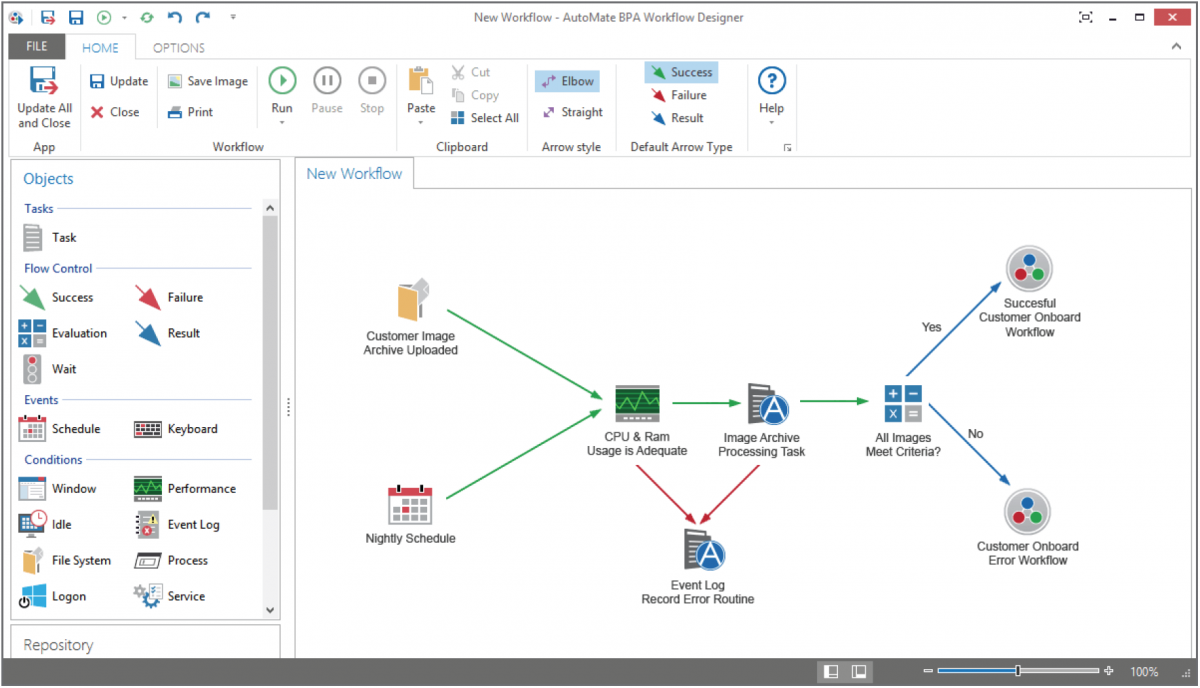 Figure 1. The Fortra easy-to-use Task Builder with a drag-and-drop interface.
 
Once individual tasks have been automated, they can be comprehensively organized and managed with the powerful enterprise job scheduling capabilities included in the Enterprise Process Automation Suite by Fortra which were purpose-built to simplify the execution of intricate workflows across multiple enterprise systems and applications. The execution of individual tasks (including those created within the solutions suite as well as by command line or web services) can be event and/or time-based, and any dependencies (no matter how complex) are handled to ensure jobs are always performed as intended. A single schedule can incorporate multiple workflows, allowing simple management and execution of even the most complicated task set. All schedules are monitored through completion and any errors are promptly reported. Ease-of-use was also carefully incorporated into the Enterprise Process Automation Suite by Fortra with an intuitive web user interface and direct integration enabled with critical applications, including SAP NetWeaver Application Server, Microsoft SQL Server, Informatica PowerCenter, and the Oracle E-Business Suite.
EMA Perspective
Text
Unlike traditional data center-centric management solutions, the Fortra approach to enterprise process automation is designed to support the entire chain of actual business processes – from the data center to IT operations to the business professionals that rely on the services. This holistic approach to process orchestration enables a unified solution that tailors processes to meet any business requirements. Not only can backend tasks be automated and scheduled to ensure the continuous and reliable availability of IT services, the same management interface can also be used to empower end users to access, deploy, configure, and administer these business applications, data, services on their frontend devices. When administrators are freed from performing day-to-day tasks necessary to support business processes, they are able to turn their attention toward performing more business-focused tasks and introducing new services to meet organizational goals and expand the business.
Integrated process automation and job scheduling solutions, such as those offered by Fortra, provide the key capabilities essential to enabling comprehensive enterprise business process control and efficiency – putting IT operations back into the business of proactively meeting enterprise requirements, rather than micro-managing individual tasks. EMA recommends organizations improve IT efficiencies by adopting Automate Schedule for enterprise process automation.