Media
Image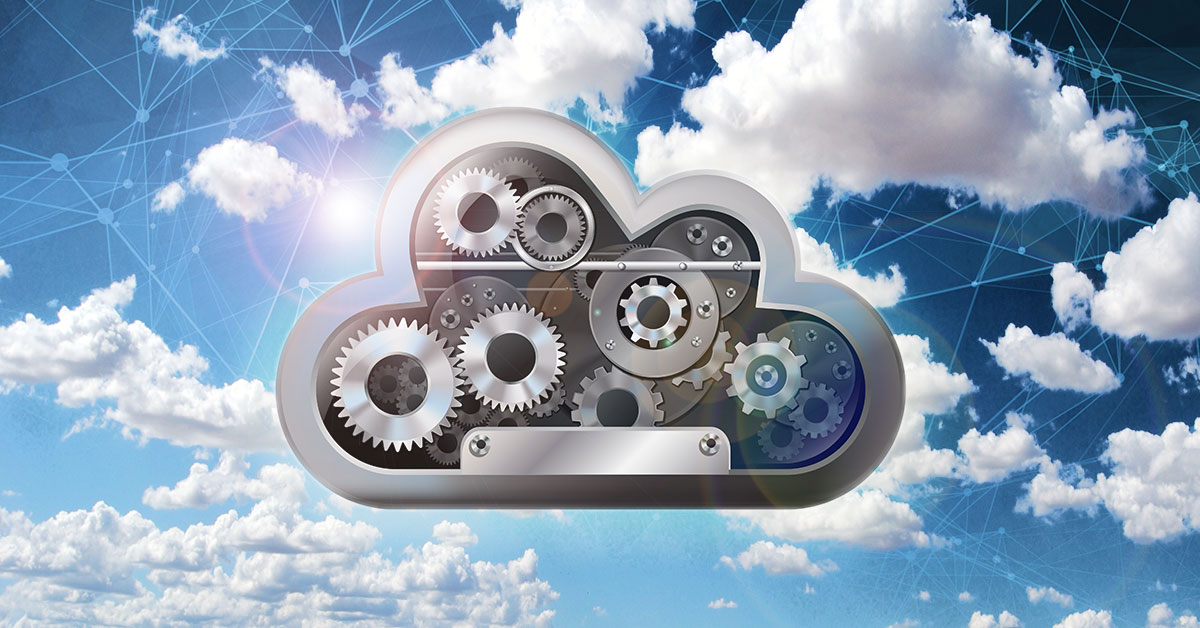 Text
Cloud computing is rapidly becoming the status quo for virtually all industries due to its ability to help IT teams scale their technology capabilities quickly and cost effectively. Fortra's own research shows 65 percent of organizations are pursing a hybrid approach featuring both cloud and on-premise infrastructure.
Migrating Workflows to the Cloud: The Tricky Part
For many, migrating partial or entire workloads to the cloud is a key objective. However, in the complex IT environments most enterprises manage, critical business processes are rarely limited to a single server or application. Running cross-platform processes is very common. The resulting challenge is that migrating some infrastructure to the cloud can complicate the requirements for running these processes smoothly. For example, a process running on a cloud application may need to use data stored in an on-premise data warehouse. The result is that often IT teams assume they can't leverage automation tools for these activities.
A Missed Opportunity: Automation in the Cloud
Whether you've got a full cloud presence already built or are evaluating how to begin, don't forget to evaluate your opportunities to automate the time-intensive and repetitive tasks that your team deals with every day. No doubt they would be pleased to have some of these error-prone transactions completed in an easier, more accurate way that also saves them hours of work!
Even complex mixed environments involving on-premise and cloud components are excellent candidates for automation. You may be surprised to learn how many common cloud applications can be automated, even if they involve information that crosses from on-premise servers to those in the cloud.
Just a sample of cloud applications ideal for automation:
ServiceNow®: Automate password resets and other routine help desk activities.
Salesforce® and Microsoft Dynamics®: Run regular reports or opportunity lists from your CRM.
Amazon Web Services (AWS®): Integrate on-premise data with Amazon cloud databases, queues, and servers—or archive and offload large files for storage.
Office 365®: Create and publish daily sales or accounting Excel® reports or auto-generated Word® documents such as customer correspondence to OneDrive® or SharePoint®.
Outlook®/Gmail™: Monitor an inbox for invoices or help requests that need immediate attention.
How to Introduce Automation
Based on the examples above, you may have some thoughts on how adding automation to your infrastructure could benefit your business. Simply put, if you have someone in any department spending more than 30 minutes every day on routine, manual work, Automate can take some of the burden off their plate.
This solution maximizes the ROI of the applications you use every day across your organization by helping you centrally manage automation and scheduling processes. It introduces powerful enterprise IT job scheduling and supports cross-platform dependencies to reduce complexity for your team.
Keeping up with Growth
Many businesses have successfully grown their automation footprint in concert with their cloud adoption. Adding in increments is the name of the game. Business process automation has the flexibility to handle almost any process, regardless of the applications in question, and is ideal for both IT professionals and other business users. This is an essential capability for an effective cloud automation tool because many of the applications commonly migrated have an end user focus.
The Benefits of Automation
Automate provides over 600 predefined actions and activities across many use cases. The software is flexible and can be trained to perform many of the mundane jobs your users might be spending time doing manually.
Some of the popular use cases for Automate include:
Scheduling and running applications across Windows®, Linux, AIX, and IBM i
Managing the secure sending and receiving of files via FTP, FTPS or SFTP
Encrypting, decrypting and compressing files with PGP, ZIP, and other formats
Automating interaction with websites and desktop apps to upload, download, and enter data
Creating or processing Excel, CSV, XML, JSON, and other files
Importing and exporting data easily from any database to Excel, CSV, JSON, XML, and more
Live-monitoring mailboxes to receive and process email messages automatically
Uploading and downloading documents and data to SharePoint document libraries and lists
Monitoring processes and services to make sure apps are up and running
Remediating issues such as snapshot-ing and re-starting servers in the event of an outage
Making sure all services are running after a server restart
Checking internet connectivity on a regular basis
Pinging servers to make sure they are up and running
Testing cloud applications to make sure they are active
Generating or handling help desk tickets such as password resets and other repetitive requests
Checking internet connectivity on a regular basis
Interacting with Mainframe and IBM i systems using Telnet sessions
Connecting to and running command sequences or configuration operations over SSH terminal sessions on Linux, AIX, switches, and routers
Automate enables you to:
Save time and increase efficiency for each transaction that gets automated
Free up agents for higher-value, customer-facing tasks
Increase accuracy across hundreds or thousands of transactions
Help your team recoup lost time with sophisticated capabilities designed for today's busy IT professionals. See a demo of Automate to pinpoint areas where automating your cloud applications could improve daily productivity.