Business process automation (BPA) aims to not only automate repetitive tasks but to connect automation from across your enterprise to form workflows that solve business problems. Enterprise-wide you can create processes that trigger other processes in order to keep the whole business on the same page.
Media
Image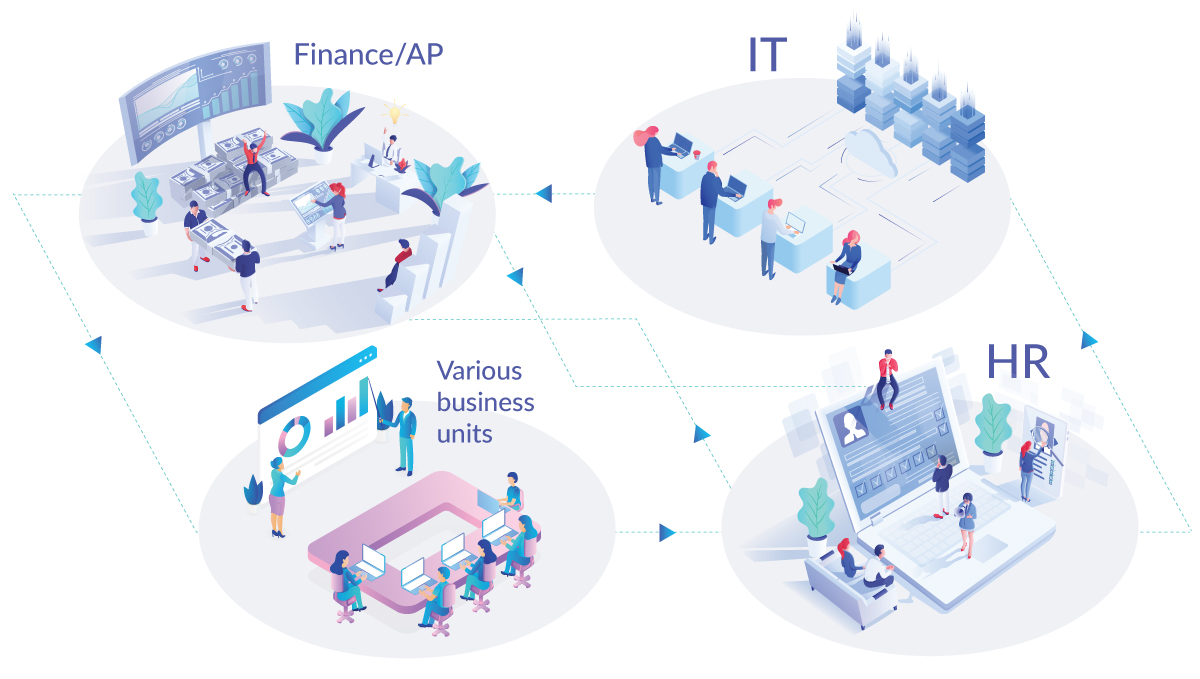 Human Resources
Media
Image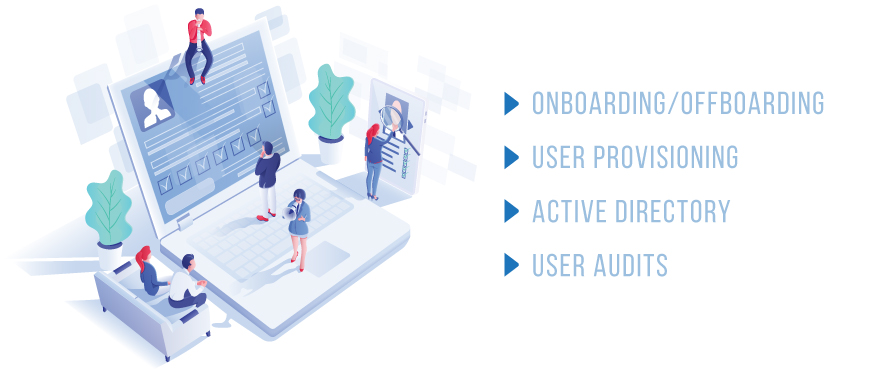 Text
Human Resources processes don't exist in a bubble. Often an HR process integrates with an IT process, and the two departments need to be able to switch off doing their part. BPA means that this can all happen automatically. One trigger (whether an email, file upload, keyboard, window, or database trigger) can set off two processes to accomplish a single outcome.
Examples of processes:
Onboarding/Offboarding

User Provisioning

Active Directory

User Audits
IT
Media
Image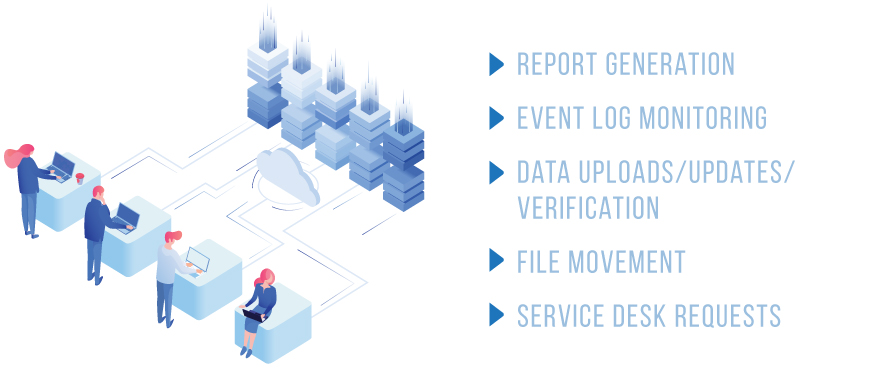 Text
IT processes often engage with other business units. Whether it's setting something up for another department or processing data generated by another department, IT exists in support of the rest of the business.
Examples:
Report generation

Event log monitoring

Data uploads/updates/verification

File movement

Service Desk Requests
Finance/AP
Media
Image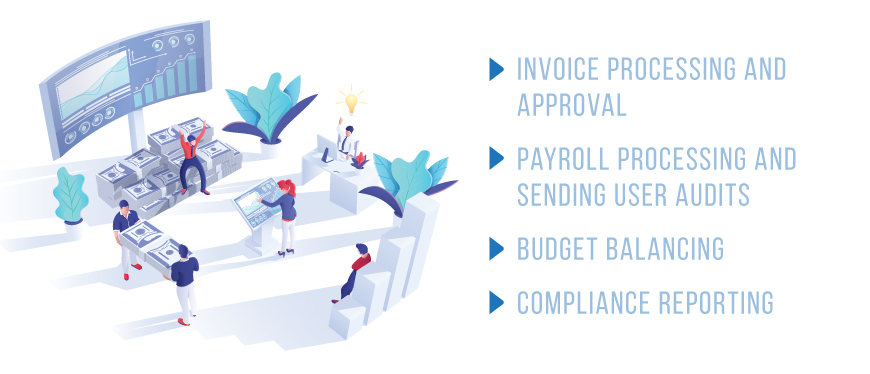 Text
Finance/AP processes use data from Human Resources and Sales frequently, and they rely on IT to make sure the data they use is current.
Examples:
Invoice processing and approval
Payroll processing and sending
Budget balancing
Compliance reporting
Various business units
Media
Image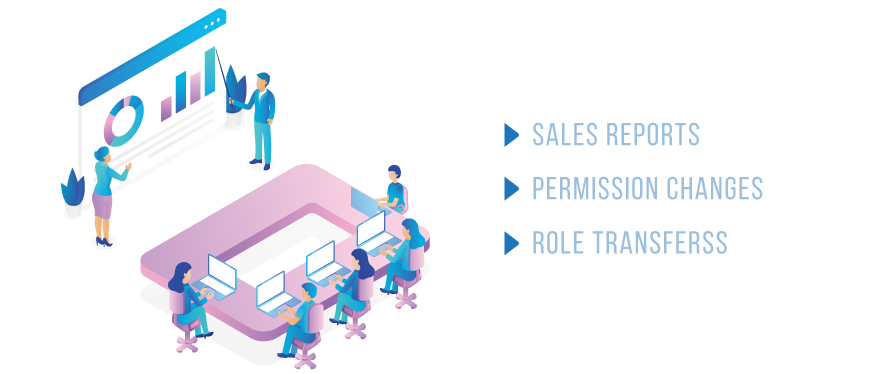 Text
Various business units have processes that integrate with other departments. Sales generates data and reports that are used in other areas of the business to accomplish other goals, whether it's commission payouts, earnings reports, or just updating records. ERP and CRM systems need updates every day in order for multiple parts of the business to function. Older legacy systems may not integrate directly with your newer applications, typically requiring a lot of manual effort to pull and push data. Transfers and role changes will mean permission changes that IT will need to be part of.
Examples:
Sales reports
Permission changes
Role transfers
Business process automation streamlines all of these processes across your entire enterprise. It connects business units and automates processes that keep the whole business running smoothly.
See how Automate Plus can help your organization implement business process automation across your entire enterprise.