Image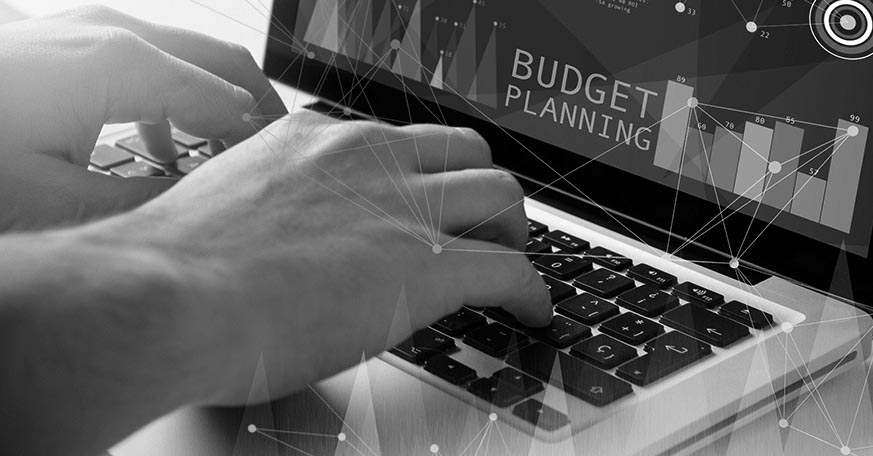 Does anyone actually enjoy creating budgets? Prioritizing and selecting what (and what not) to invest in can be stressful. IT budgets can be tight tight, with CIOs preferring to cut costs wherever possible. Your budget is vital to the success of your technology initiatives—but justifying the ROI of every expense line-itemed in your budget is enough work to give you a major migraine. How do you ensure you're investing in the right projects that will deliver the highest ROI possible, and prove that ROI to your boss?
Now's the time when many organizations are locking down budgets for the upcoming year.  If you're going to include one more item in your budget, network monitoring software can give you incredible ROI by increasing the effectiveness of your other technology investments, saving you time, and increasing stakeholders' satisfaction. Here's why. 
Growing reliance on the network
The shift to remote work, along with a high demand for digital tools, has contributed to a global increase in hardware spending. 
New hardware, software, and applications cause networks to grow in size and scope, adding more strain on the network and requiring increased IT resources to ensure smooth performance. When employees rely on the network for everyday activities, downtime and slowdowns are no longer an option.
What can you do to get the most out of these technology investments? Ensure producticity continues uninterrupted by maximizing your uptime. Network monitoring software can give you the visibility you need to maintain healthy IT infrastructure performance.  
Related Content: What IT Leaders Need to Know About Education Technology
Fixing network issues requires visibility
To keep technology humming along without a hitch, network visibility is key. If you can see everything that's connected to the network, including servers, routers, devices, and all the links that attach them, it's easier to detect network issues. Best practices for IT to manage and monitor network performance include: 
Creating a visual network topography. Having a documented network map is vital to understanding the impact of a network slowdown. Real-time maps are helpful to show you exactly where problems occur and provide metrics on device performance.
Constant monitoring. Monitoring network performance 24/7 is essential so you know exactly what's happening across your network at all times.
Setting up real-time performance alerts. If a router fails or a switch is overloaded, you want to know before users are impacted or the problem worsens. Alerts provide instant notification so you can troubleshoot more quickly
Immediate troubleshooting. When network maps can guide you straight to the problem device or link, troubleshooting takes less time and is more efficient
If you have a small IT staff and are tapped for time and resources, a network monitoring solution makes it easy to do all of the above.  
Network monitoring yields significant ROI
If your IT budget is tight for the year, you might think, how can I justify the expense of another tool to my boss? Will it even be worth rolling out? Supplying concrete measures of value for a new system you'll have to buy, install, learn, and manage may seem difficult, and it's easier to get administration excited about a new 1:1 computing program rather than a behind-the-scenes tool. But by considering the problems network monitoring solves, it's immediately clear that network monitoring software can be instrumental over the long-term as it prevents costly, frustrating downtime, increases IT's productivity, and increases user satisfaction.   
Here are some of the benefits network monitoring tools deliver that result in ROI:
Less (or no) outages
All the wonderful, creative ways technology is being used will grind to a halt during a network outage. The ability to monitor the network and dig into issues as soon as they're detected can prevent outages, or at least lessen their impact.
Gartner has estimated that the average cost of network downtime is $5,600 per minute. Avoiding downtime enables uninterrupted productivity, keeps your users happy, and helps you get the most out of your existing (and future) technology.  
Salary and time savings
When software keeps tabs on your network for you, there's no need to pay someone to sit and watch it. Eliminating normal or overtime hours for manual monitoring gives you immediate cost savings and provides staff with the ability to make progress on business-critical projects (like planning for future tech projects, conducting trainings, or addressing user issues). Who wants to manually monitor anything? Offloading manual labor can increase job satisfaction for IT and allow them to generate positive outcomes they wouldn't have been able to achieve otherwise.     
Less help desk calls
Responding to user requests for help can be one of the most critical, yet time-consuming parts of IT's daily responsibilities. When network monitoring software is improving your ability to detect and fix network issues, you'll receive less calls from users complaining of poor performance, saving you time to address your most critical user issues.
Shorter time-to-resolution
When IT can find the cause of network issues faster, solutions are often obvious and problems can be fixed more quickly. Lengthy troubleshooting only consumes IT's time and prevents you from accomplishing your most important projects.
Related Content: The ROI of Network Monitoring
Is network monitoring software part of your IT budget?
As organizations become more and more digitally focused, the pressure will only go up for IT to constantly make sure nothing's inhibiting network performance. Network mapping and performance monitoring solutions are a lifesaver for small and large IT teams alike because they make it easy to see and respond to network issues before they grow in impact.
If you're creating your IT budget for the coming year and want to learn more about how network monitoring software can help maximize your uptime, we can help. Fortra offers a user-friendly tool to help you map, monitor, and get alerts on network performance. Intermapper gives you the visibility you need to keep technology up and running. You can try it for free for 30 days. 
How Can Network Monitoring Benefit Your Organization?
Organizations around the world use Intermapper to quickly spot and resolve network issues.
REQUEST A QUOTE