Media
Image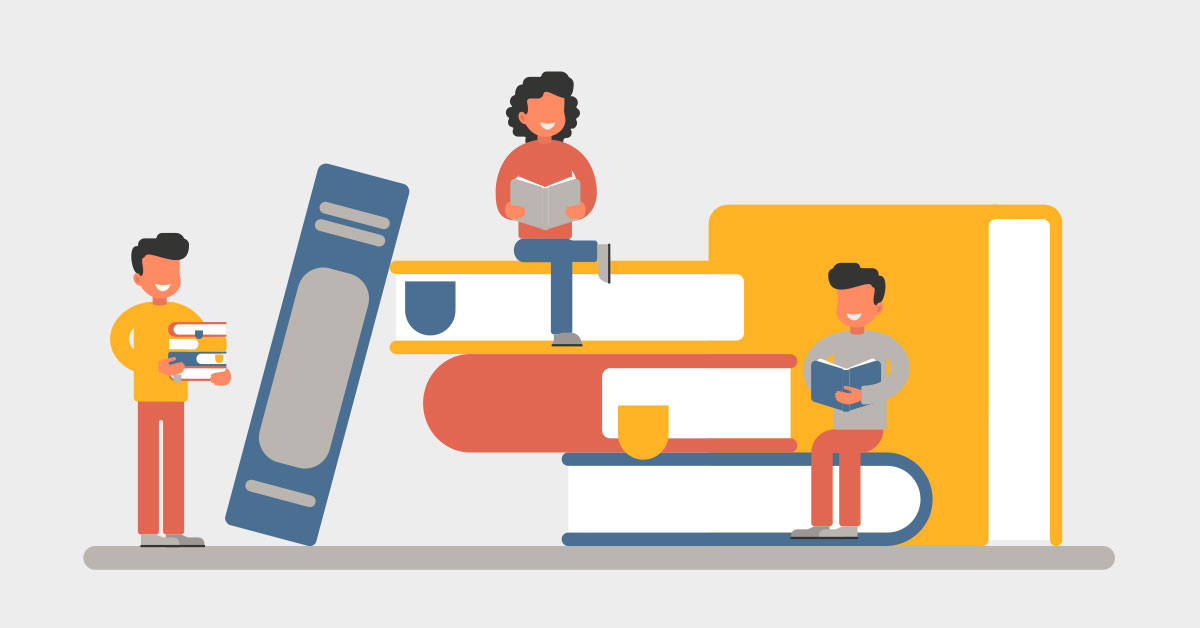 Text
Get Your Reading Glasses On
We know that you want to be the expert on how to secure data, move files securely, and follow best practices for your day-to-day file movement and security. Like many aspects of our professional lives, you probably didn't learn that in school, and it's likely you're learning while on the job.
If you've been tasked to implement a secure file transfer project or are just trying to educate yourself on what Managed File Transfer (MFT) is, now is a great time to get your reading glasses on and explore these top 15 blogs full of invaluable information.
Blogs That Will Get You Acquainted with MFT
If you're in the process of exploring Managed File Transfer solutions and are looking to learn more about MFT – what it is, why organizations rely on it, and the many benefits – check out these blogs:
Using an enterprise file transfer software like MFT can benefit your organization in a variety of ways. Explore the top benefits of managed file transfer and unearth new ways MFT can help your organization!
Is it time to upgrade your ride? If you're still trying to drive file transfers in an outdated clunker, GoAnywhere MFT can get you back on the right track with a high-octane tune-up.
Choosing a robust MFT solution requires careful consideration of your business file transfer needs. Evaluate possible solutions with an eye towards performance, features, service and ROI.
Ask yourself if your file transfer solution (or mixed bag of solutions), is truly meeting your business needs. Managed file transfer software, like GoAnywhere, may be the answer you need.
MFT can do so much more than just transfer sensitive data securely. Can your MFT solution do these 20 things?
Blogs That Will Teach You About Technical Jargon
We have your back when it comes to tricky terms. Explore the following blogs if you're needing to learn more about the technicalities of MFT and/or technology in general:
Encrypting files helps defend against cybersecurity threats. Learn more about how it works and what method, combined with GoAnywhere MFT, is recommended depending on your specific needs.
Cloud computing has revolutionized the way organizations manage, share, and secure data. The sky is the limit with the cloud – learn more about it in our blog.
Leveraging AS2, AS3 and AS4 protocols and their distinct advantages and differences is easier with an MFT solution like GoAnywhere.
Transferring data with EDI X12 and EDIFACT is secure and efficient, but the two technologies do have a few differences. Learn more in GoAnywhere's blog.
Before implementing the secure MFT solution of your choice, make sure you understand the basic file transfer protocols out there. Check out the top ones here.
Blogs That Will Help You Explore the Extra Capabilities
There's more to secure file transfer than meets the eye. Explore the following blogs if you'd like to learn about what else you can do with a managed file transfer solution like GoAnywhere MFT:
Due to COVID-19, workforces are now more remote than ever. Unfortunately, this means sensitive data is likely not as safe as it should be. Secure MFT solutions are a proactive practice to implement.
There's no shortage of ways Advanced Workflows can make your job easier, but here are 10 specific ways you can use Advanced Workflows in GoAnywhere MFT.
GoAnywhere MFT's built-in cloud integrations can streamline and secure your connectivity with web applications like Dropbox, SharePoint, and Salesforce.
Secure Folders offers GoAnywhere users the ability to use the module in surprising ways. Read our blog to find out what they are.
It's no secret that automation is a great way to boost your business. But how is it being used by your peers on a day-to-day basis?
Turn to the Next Page for More
Be the expert your organization needs on secure file transfer. If you're ready to get started with an MFT solution, we'd love to talk to you!