Text
Automate is uniquely positioned within the RPA landscape—helping you achieve your automation goals now and setting you up for where you want to go in the future. As a well-rounded, complete automation solution, Automate RPA has the flexibility to streamline mission-critical IT and business processes across your organization, offering no-code automation with unrestricted bots to maximize efficiencies, eliminate manual tasks, and decrease costs.
Powerful Automation for Anyone
Left Column
No-Code Automation
Quickly build bots with form-based development and 600+ pre-built automation actions.
Middle Column
Unrestricted Bots
Deploy bots as attended or unattended with concurrent execution of tasks. No restrictions.
Right Column
Unmatched Value
We eliminate the challenge of scalability, unlocking full automation potential.
Leading Companies Depend on Automate RPA for Critical Process Automation
Text
Image

Image
Image

Image

Image

See Why Automate Is a Top-Rated RPA Solution
Automate has been named a Gold Medalist and leader in the 2021 Robotic Process Automation Data Quadrant Report from SoftwareReviews, a division of IT research and consulting firm Info-Tech Research Group.
See why Automate ranks first in multiple categories, including:
Ease of implementation
Quality of features
Usability and intuitiveness
Vendor support
Ease of IT administration
Get your copy of the report to see how we stack up to other providers and discover what actual users have to say about their RPA experiences. Get the Report >
Analysts & Users Identify Automate as a Leading RPA Solution
Automate's Unmatched Value
Text
Component
Automate Plus Subscription
Other RPA Subscription
Enterprise server license
Included
$20,000
5 bots
Included
$40,000
2 developer studios
Included
$10,000
Yearly Subscription*
$15,000
$70,000
5-year average cost per bot
$3,000
$14,000
*Automate Plus offers a perpetual license option, saving 33% off subscription over five years. The five-year average cost per bot under perpetual license is $2,000.
Automate offers the ability to 'script' any kind of solution, even when you don't know anything about scripting. But Automate is powerful, too. If you do pride your scripting prowess, you can really take your talents to the next level with Automate.
Juan Garcia, Systems Analyst, University of Texas MD Anderson Cancer Center
Get Powerful Automation That Empowers Scalability
Text
Image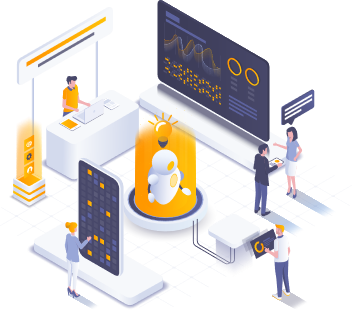 Whether you're implementing robotic process automation (
RPA
), robotic desktop automation (RDA), or scaling across the entire enterprise with business process automation (BPA), Automate can help. With simple, predictable scaling, you can start small—with desktop automation or RPA in just one area of the business—and then expand over time. 
Automate is not priced based on the number of tasks or processes, so you can focus on building long-term automation assets for your business. With Automate, you can run attended or unattended bots with no restrictions, and integrate with any application or system without the price going up.