Media
Image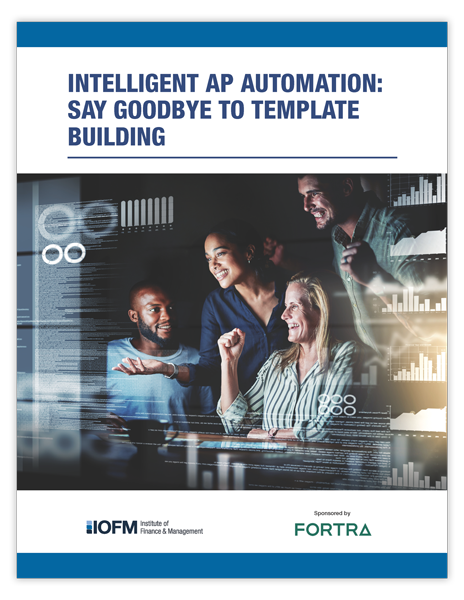 Text
Automation has become a top priority in accounts payable departments. But the dizzying array of technologies and approaches can overwhelm even the most tech-savvy AP leader.
Making matters worse, some approaches to automated invoice processing rely on templates to classify documents and extract invoice information—which can result in wasted employee time, high deployment and maintenance costs, and an inability to scale.
Download Intelligent AP Automation: Say Goodbye to Template Building from Fortra and the Institute of Finance & Management (IOFM) to learn how next generation intelligent document processing can help you streamline processes, reduce costs, and gain visibility in your AP department. In this guide, you will discover:
The challenges and shortcomings of template-based approaches to automation
How you can automate AP processes without the need for building and maintaining templates
The benefits of template-free AP automation
Fill out the form to get your copy and see how your organization can say goodbye to template building and say hello to the real benefits of automating your accounts payable.